How Has Raven-Symoné's Career Affected Her Net Worth? Tracing Her Journey to Riches!
Published Thu Aug 24 2023 By prazu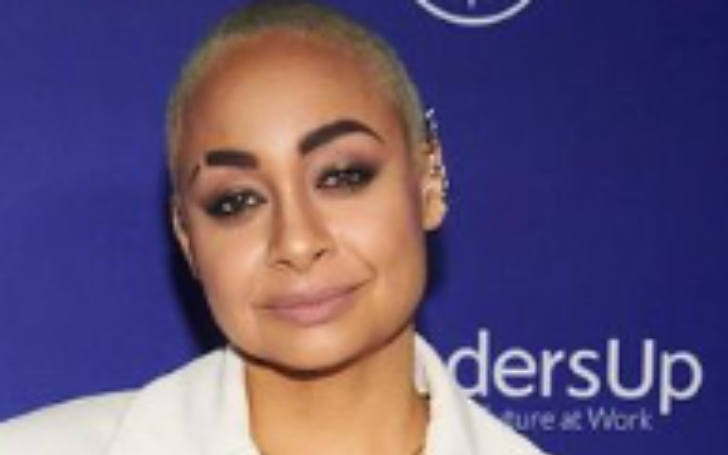 Raven-Symoné, 37, is an actress and singer from the United States. The talented actress has won several awards, like five NAACP Image Awards, two Kids' Choice Awards, three Young Artist Awards, and got nominated for three Daytime Emmy Awards.
In 2012, Symoné was listed as one of the "100 Greatest Child Stars of All Time" by VH1.
How Wealthy is Raven-Symoné?
Raven-Symoné, the American actress and singer, has a net worth of $40 million. She became famous when she was a kid actor on "The Cosby Show."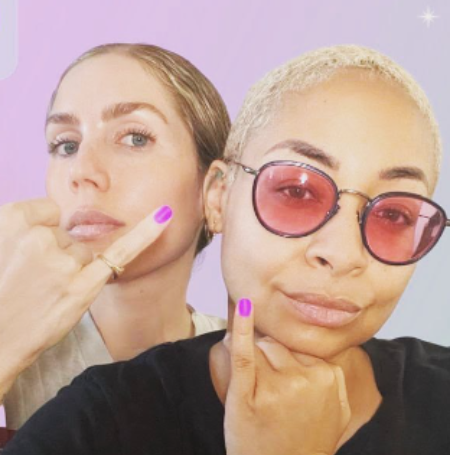 As she grew up, Raven-Symoné continued acting and also made a lot of money through her licensing business. Many people think she is worth $400 million, but that's not true. This rumor started from a media report that said her business could make $400 million for Disney. However, her personal net worth is not that much.
If the $400 million were true, Raven-Symoné would likely get only a small part of it, maybe 10% to 20%, after paying taxes, management, lawyers, and other fees. So, her actual share would be much less than $400 million, but still impressive.
Even if Raven-Symoné was worth $400 million, she would have had to earn about $1 billion in her lifetime to cover all the costs. But this is not accurate, even though she has earned a good amount in her career.
Raven-Symoné's Lavish Lifestyle
Raven-Symoné, known for her role in "That's So Raven," has recently stepped into the world of real estate. Back in December 2020, she bought a renovated townhouse in East Hollywood for $940,000.
This spacious home covers an area of 2,327 square feet and boasts four bedrooms. It comes with great features like a gated driveway, several outdoor spaces, and a top-notch chef's kitchen with shiny tile floors, stainless steel appliances, and marble backsplashes.
The living room even has a built-in wine cooler, while the bedrooms showcase vibrant colors and unique wallpapers. Up in the attic, there's both an office and a media room. Outdoors, a small yard offers a synthetic lawn and a dining patio.
Raven-Symoné Journey in The Entertainment Industry
Raven-Symoné got her start in the acting world after she auditioned for "Ghost Dad" with Bill Cosby. This led to her joining the cast of "The Cosby Show" in 1989. She played Olivia in the show's last two seasons. After that, she took on different roles in TV shows and movies.
Raven-Symoné also began singing when she was just seven. She signed with MCA Records and learned to sing from Missy Elliot for two years. Raven-Symoné released her first album, "Here's to New Dreams," in 1993. Two of her songs made it to the lower part of the Billboard Hot 100. But because not many people bought the album, she left the record label in 1995.
In 1994, Raven-Symoné got a role on "Hangin' with Mr. Cooper" and stayed on the show until it ended in 1997. She also acted in the movie "Little Rascals" and it made a lot of money. In 1996, Raven-Symoné and her dad started RayBlaze Records and she released her second album, "Undeniable," in 1999. She even went on tour with 'N Sync in 1998 and 1999.
Raven-Symoné acted in her second movie, "Dr. Doolittle," in 1998 and the movie did really well. She was also in the sequel. Then in 2001, Raven-Symoné auditioned for a Disney Channel show about a girl with psychic powers. She got the lead role and "That's So Raven" started airing in 2003. It was super popular and lasted for four seasons. It even made a lot of money from merchandise. She was also in "Kim Possible" and "Cheetah Girls."
Raven-Symoné came back to music in 2003, doing the soundtrack for "Cheetah Girls." It sold a lot and she released her third album. She was in movies like "The Princess Diaries 2" and "College Road Trip," which did well. In 2008, Raven-Symoné released her fourth album and went on tour. She took a break from acting to study and later returned to shows like "Empire" and "Black-ish."
Raven-Symoné also hosted "The View" and appeared on "The Masked Singer." She started "Raven's Home" in 2017 and got nominated for an Emmy. In 2020, Raven-Symoné acted in "Mighty Oak." In 2021, she hosted and produced a reality show pilot called "What Not to Design."
Stay updated in Glamour Path for more celebrity articles.
-->