How did Morgan Kohan's Acting Career Take Off? Tracing her Path to Success
Published Wed Jul 05 2023 By prazu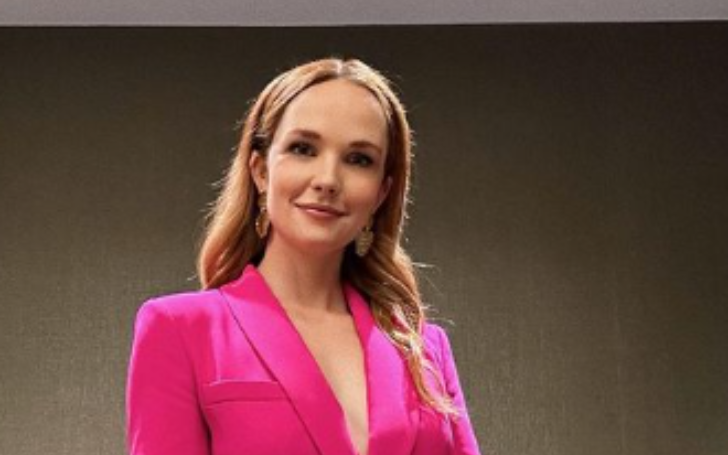 Morgan Kohan, 33, is a popular Canadian actress who gained recognition for her roles in When Hope Calls (2019), Ransom (2017), and Star Trek: Discovery (2017). She became well-known for her impressive acting abilities and has appeared in numerous TV series and movies.
Kohan is considered one of the most renowned actresses in Canada. In this article, learn in detail about Morgan's personal and professional life.
Morgan Kohan Early Life
Morgan Kohan was born on May 14, 1990, in Okanagan Valley, British Columbia, Canada. Her mother's name is Kimmy Kohan, but the identity of her father is not known. Kohan has a younger sister named Lauronline Kohan.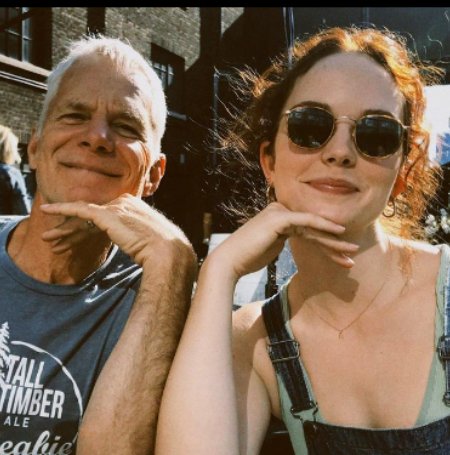 Regarding Kohan's education, not much is known, but it is mentioned that she attended Randolph College for the Performing Arts. There, she studied a Triple Threat Program, which includes dance, acting, and singing. Morgan also took classes in theater history, voice and text training, and scene studies, among others. Her ethnicity is Caucasian.
Morgan Kohan's Impressive Net Worth
As of 2023, Morgan Kohan's net worth is $500 thousand. She earns a good income from her professional career as an actress, and on average, actresses make around $55,594 per year. Kohan starred in a family romantic drama series called When Hope Calls alongside Jocelyn Hudon and Daniel Lissing. The show has gained popularity and received excellent reviews from viewers.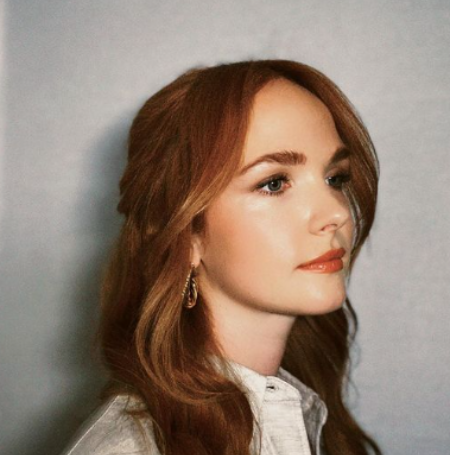 Besides her acting work, Kohan also earns money through endorsement deals and photoshoots for well-known fashion brands. For example, on July 28, 2019, she was promoting Reformation, which is considered the #1 most sustainable option for women's clothing.
On September 25, 2019, Morgan appeared in a photo shoot wearing a Period Costume with polka dots. The credit for the clothing and makeup goes to Alyssa Fall. Additionally, she has collaborated with famous brands like WEEKDAY, Frank And Oak Women, and Warren May.
Who is Morgan Kohan's Boyfriend?
Morgan Kohan's boyfriend is Drew Nelson. As per Glamour Buff, the couple officially started dating in August 2016. On August 22 of that year, the actress mentioned her partner for the first time on her social media. Later, on October 10, she posted a picture of Nelson on her Instagram for the first time. The couple's first picture together was also shared on December 4 of that year.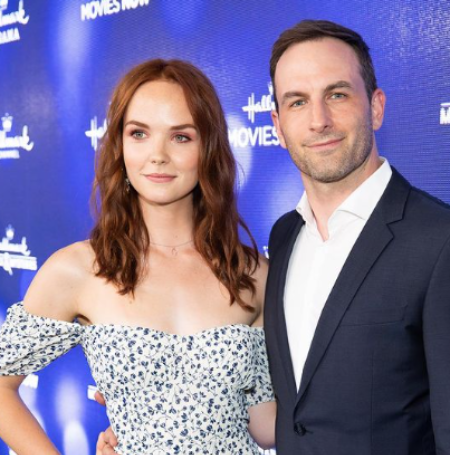 Since then, the pair have regularly featured each other on their social media accounts. Their bond grew stronger over time, and they met each other's family members and friends. Their love and affection for each other are evident through their respective Instagram posts. For example, on August 11, 2017, Kohan posted a selfie with her beau to celebrate his birthday. The caption read, "HAPPY BIRTHDAY to my favorite man-child!! Oh, how I love you!"
On their second anniversary in 2018, Drew shared a cute picture of him with Kohan on his Instagram. The caption read, "Best 2 years of my life with this dingus. #happyanniversary." The couple also enjoys going on vacations together and shares glimpses of their time together with their well-wishers.
On February 20, 2021, the When Hope Calls actress melted the hearts of her fans by sharing a cute selfie with her boyfriend. In the photo, Nelson was hugging Morgan, and the caption read, "My sweet potato pie." Looking at all those heartwarming pictures of the couple, it's clear that they are perfect for each other.
Morgan Kohan's Wedding Details
Morgan Kohan and Drew Nelson have been in a romantic relationship for over six years, but they haven't shared any details about their wedding plans yet.
If you're eagerly waiting for them to tie the knot, you'll have to wait a little longer until they announce their wedding preparations and become husband and wife. However, they do consider their pet dog named Freddie as their child.
Morgan Kohan's Journey into Acting
Morgan Kohan's career started in 2014 with a role in the short video titled Til Lease Do Us Part. The following year, she made her television debut in the TV series Contingency. Kohan also appeared in minor cameo roles in various TV series like Dead Weight (2015), Kim's Convenience (2017), Star Trek: Discovery (2018), Ransom (2018), and When Calls the Heart (2018).
In 2019, her career took a significant turn when Kohan made her debut in a feature film, playing the role of Jade Williams in Demons Inside Me. The same year, she reprised her role as Lillian Walsh in the spin-off series When Hope Calls, called by the Hallmark Channel. Her performances in both projects received praise.
Since then, Morgan has appeared in several acting roles, including The Marijuana Conspiracy (2020), Love on Harbor Island (2020), A Romance Wedding (2021), and Batwoman (2021).
Drew Nelson, on the other hand, is also an accomplished actor who made his debut in the big-screen film Die Hard: With a Vengeance (1995), in a small role. From 2000 to 2010, he appeared in various acting projects such as In a Heartbeat (2001), Two Against Time (2002), My Brother's Keeper (2004), Girlstuff/Boystuff (2002-05), Dawgs Playing Poker (2008), and Fringe (2009).
Between 2011 and 2020, Nelson appeared in movies and TV series like InSecurity (2011), Total Drama All Stars (2013), Total Drama Island (2007-14), The Strain (2014), The Girlfriend Experience (2016-17), Demons Inside Me (2019), Total DramaRama (2018-20), and Kitty Mammas (2020).
Drew's most recent acting roles include A Romance Wedding (2021), Dream Date (2021), A Whirlwind Wedding (2021), Blood and Water (2021), Nightmare Alley, and Lazarus Protocol.
Stay tuned in Glamour Path for more celebrity articles.
-->