How Did Marjorie Bach and Joe Walsh Tie the Knot? Exploring the Love Story and Matrimonial Journey of the Musical Duo
Published Sun Jun 25 2023 By prazu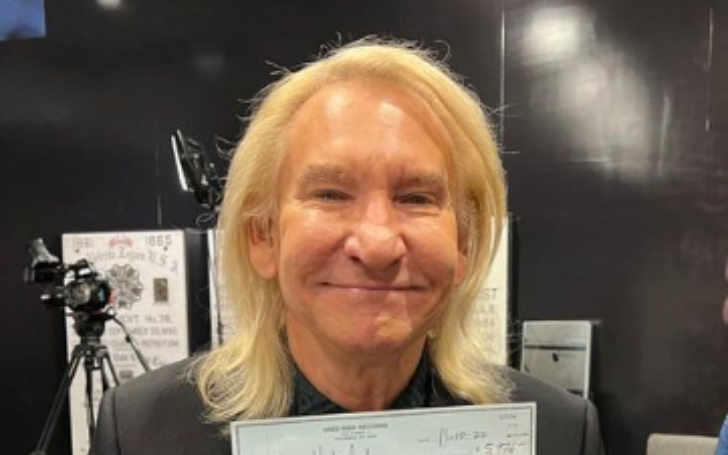 Joe Walsh is an American musician, singer-songwriter, and guitarist who rose to prominence as a member of the rock band Eagles. Walsh has made significant contributions to rock music and built a successful solo career alongside his work with the Eagles.
In this article, learn in detail about Walsh's personal and professional life.
Joe Walsh Early Life
Joe Walsh was born in Wichita, Kansas, on November 20, 1947. His father, Lt. Robert Newton Fidler, was a flight instructor in the Air Force but tragically died in a plane crash in Okinawa when Walsh was two years old. His mother, who had Scottish and German ancestry, was a pianist.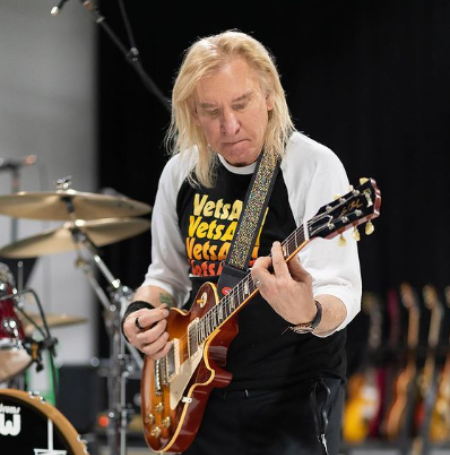 When Walsh was five years old, he was adopted by his stepfather and took his stepfather's last name, but he kept Fidler as his middle name. In the 1950s, it was common for children to use their stepfather's name for official records.
During his childhood, Joe and his family lived in Columbus, Ohio, for some time before moving to New York City when he was twelve. Later, they settled in Montclair, New Jersey, where Walsh attended Montclair High School and played the oboe in the school band.
Walsh's interest in music began at a young age, and he got his first guitar when he was ten years old. After learning to play The Ventures' song Walk Don't Run, he became determined to pursue a career as a guitarist.
After finishing high school, Joe briefly attended Kent State University. During that time, he played in various bands around the Cleveland, Ohio, area, including the Measles. He was present during the tragic Kent State massacre in 1970, an event that deeply impacted him.
Walsh decided that pursuing a degree was not as important as his musical career and dropped out of college after one term. These experiences and events played a significant role in shaping his journey as a musician and influenced his future endeavors in the music industry.
Who is Joe Walsh's Wife?
Joe Walsh is married to Marjorie Bach. They have been together for more than ten years, and their love story has been filled with surprises. Marjorie is a mysterious woman, and not much is known about her age or detailed information available on Wikipedia. However, we do know that she is Joe Walsh's fifth wife, and they got married in 2008.
Marjorie and Joe met many years before they tied the knot, and their relationship has remained strong ever since. Walsh has experienced several failed marriages in the past, but he has found something in Bach that was missing before. Although they haven't had any children together, Marjorie has embraced the role of stepmother to Joe's four children from his previous marriages.
"Life's Been Good" Singer Joe Walsh Past Affairs
Joe Walsh's first wife was Margie, and they got married in the 1960s. Unfortunately, their marriage ended without success, although the specific reasons remain unknown. Following his first unsuccessful marriage, Walsh married Stephanie Walsh in 1971. They were together for eight years before separating in 1978.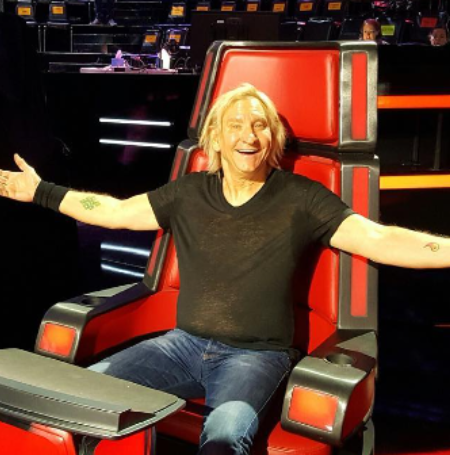 After his separation from Stephanie, Walsh tied the knot with Juanita Boyer in 1980. However, their marriage ended in 1988. Juanita is a controversial figure and has drawn much attention as Joe's former spouse. They share a child named Lucy Walsh, who is a renowned songwriter, actress, pianist, and singer. Juanita prefers to keep her personal life private and doesn't share much on social media.
Joe entered into his fourth marriage with Denise Driscoll in 1999. However, after six years together, they divorced in 2006. Similar to the other spouses, not much is known about Denise, as she keeps a private and low-key life. Unfortunately, we don't have any further information about her.
Joe Walsh Children
Joe Walsh has several children from his previous marriages. His first daughter, Emma Kristen, was with Stephanie Walsh. Tragically, Emma passed away at the age of 3 due to a fatal accident while she was on her way to school. This incident had a profound impact on Walsh's mental well-being, and it also affected his relationship with Stephanie, ultimately leading to their separation.
Walsh also has a daughter named Lucy Walsh, whose mother is Juanita Boyer. Lucy has followed in her father's footsteps, inheriting his passion for music. Additionally, Joe has two sons named Alden Walsh and Emerson Walsh. However, there isn't much information available about them.
How Wealthy is Joe Walsh?
Joe Walsh has achieved considerable success in his music career, and as a result, he has amassed a significant net worth. As of 2023, it is estimated that Joe Walsh's net worth is around $75 million as per Celebrity Net Worth.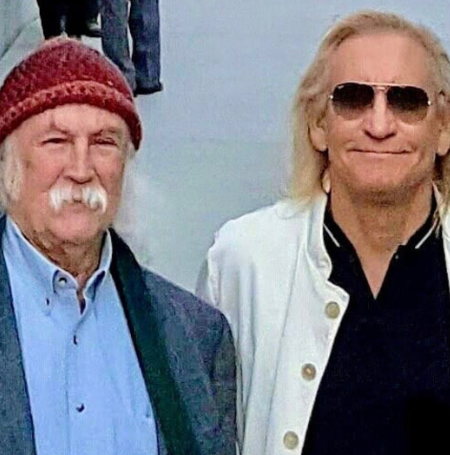 One of the major contributors to Walsh's wealth is his involvement with the Eagles, one of the most successful and iconic rock bands of all time. As a member of the band, Joe has co-written many hit songs and has been an integral part of their commercial success. The Eagles' albums, including "Hotel California" and "Their Greatest Hits (1971–1975)," have sold millions of copies worldwide, earning substantial royalties.
In addition to his work with the Eagles, Joe has released several successful solo albums and embarked on solo tours, further adding to his financial success. His solo hits, such as "Life's Been Good" and "Rocky Mountain Way," have become classics in the rock music genre.
Moreover, Walsh has collaborated with numerous artists and musicians throughout his career, including his involvement in supergroups like the James Gang and Ringo Starr & His All-Starr Band. These collaborations have not only expanded his artistic reach but have also contributed to his financial prosperity.
Apart from his music ventures, Joe has made appearances in films and television shows, which have provided additional income streams. He has also earned revenue from endorsement deals and sponsorships over the years.
Stay tuned in Glamour Path for more celebrity articles.
-->