How Did Jason Aldean Amass His Wealth? An Inside Look at His Touring Success, and Chart-Topping Songs
Published Tue Jun 27 2023 By prazu
Jason Aldean is a highly acclaimed American country music artist known for his energetic performances and chart-topping hits. The 46-year-old musician developed a passion for music at a young age.
In this article, learn in detail about Aldean's personal and professional life.
"Got What I Got" Vocalist Jason Aldean Early Life
On February 28, 1977, Jason Aldean was born in Macon, Georgia. Aldean's parents split up when he was three, so he lived with his mom in Macon and spent summers with his dad in Homestead, Florida. His dad would draw guitar chords on paper and show Jason where to place his fingers to play them.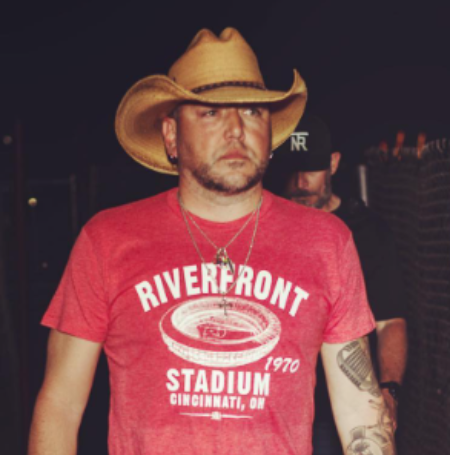 Aldean would practice all day while his dad was at work, and they would play together when his dad got home. He quickly learned to play songs after hearing them only a few times. Some of his early favorite songs were The Cowboy Rides Away by George Strait, The Blues Man by Hank Williams Jr., and My Home's in Alabama by Alabama.
Both of his parents supported Jason's musical progress. At 14, he watched country music awards on TV and dreamed of performing on stage. With his mom's help, he sang at a local VFW hall in Macon, performing songs like Seminole Wind by John Anderson and Sticks and Stones by Tracy Lawrence.
At 15, Aldean joined the "house band" at a Georgia nightclub called Nashville South. To make his name stand out, Jason changed the spelling of his middle name from Aldine to Aldean.
Jason Aldean's Impressive Net Worth
Jason Aldean, the accomplished country music artist, has amassed a significant net worth throughout his successful career. As of 2023, Jason Aldean's estimated net worth is around $80 million.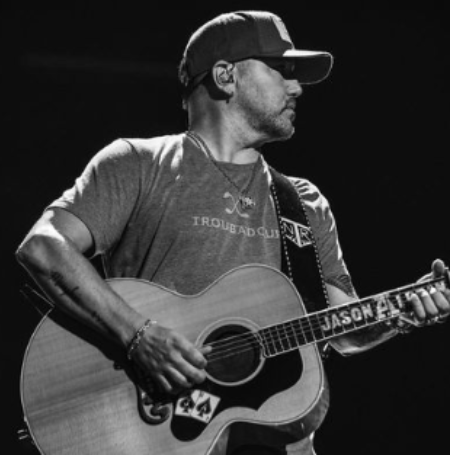 In 2015, Forbes estimated Aldean's annual income at $43.5 million, and in 2017, he was the seventh highest-earning country musician. He was also listed on Forbes' Celebrity 100 list in 2017, ranking at number 98. In 2019, he received the ACM Dick Clark Artist of the Decade Award, which recognizes artists who consistently dominate the charts over a decade.
Jason's wealth primarily stems from his thriving music career. He has released numerous chart-topping albums and singles, which have sold millions of copies worldwide.
Aside from his music career, Aldean is involved in a hunting company called Buck Commander, which he co-owns with former MLB players Adam LaRoche, Ryan Langerhans, and Tom Martin, as well as Willie Robertson of Duck Dynasty and fellow country singers Luke Bryan and Tyler Farr.
Jason Aldean's Breakthrough in The Country Music Industry
Jason Aldean is a country music star who has been making waves in the industry for over a decade. From a young age, he showed a talent for music. At 14 years old, he started performing in public, and after finishing high school, he moved to Nashville to pursue a music career.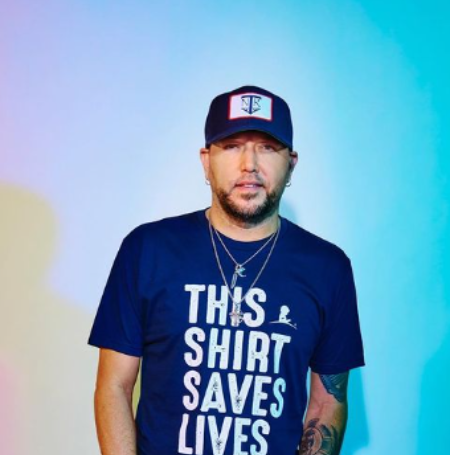 In 2003, Aldean caught the attention of a talent scout named Lawrence Mathis, who helped him sign with the independent label Broken Bow. His self-titled debut album was released in 2005, and his first single, Hicktown, became a Top 10 hit on the country charts. With his follow-up single, Why, reaching No. 1, Jason's career took off.
Jason's third album, Wide Open, released in 2009, was a huge success, with several chart-topping hits like She's Country, Big Green Tractor, and The Truth. His fourth album, My Kinda Party (2010), was even more successful, producing multiple No. 1 hits and earning multi-platinum status.
Throughout his career, Aldean continued to release hit albums, including Night Train (2012), Old Boots, New Dirt (2014), and They Don't Know (2016). These albums featured chart-topping singles and solidified Aldean's position as one of the top country music artists.
Jason's achievements have not gone unnoticed, as he received numerous accolades, including being named the Academy of Country Music Entertainer of the Year in 2016. He has also had several No. 1 country singles and albums, with his latest release being 9 in 2019.
Although Aldean has written songs throughout his career, he rarely includes his own compositions on his albums. He prefers to focus on making music his way and avoiding being confined to a particular style or genre.
Who is Jason Aldean's Wife?
Jason Aldean got married to his wife Jessica Ann Ussery on August 4, 2001. They have two daughters, one born in 2003 and the other in 2007. However, their marriage faced difficulties when Aldean admitted to acting inappropriately with former American Idol contestant Brittany Kerr at a bar in 2012. Kerr apologized for her actions, and Aldean filed for divorce on April 26, 2013, citing irreconcilable differences.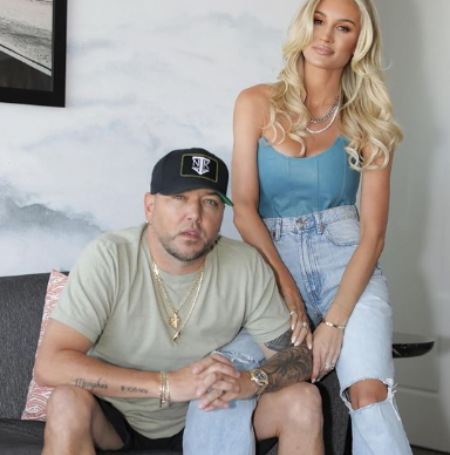 After the divorce, Aldean and Kerr started dating and publicly appeared together at the 2014 CMT Awards. They announced their engagement on September 24, 2014, and tied the knot on March 21, 2015. They have a son named Memphis, born in 2017, and a daughter named Navy, born in early 2019.
In August 2022, Brittany Aldean made comments on Instagram expressing gratitude to her parents for not altering her gender during her tomboy phase. These comments sparked a debate, with some country singers supporting her views and others criticizing them as transphobic. As a result, Jason's public relations firm dropped him as a client.
Stay tuned in Glamour Path for more celebrity articles.
-->