Horacio Pagani - The Mastermind behind Exotic Cars - A Look at His Net Worth, Wife, and Iconic Cars
Published Tue Apr 25 2023 By sush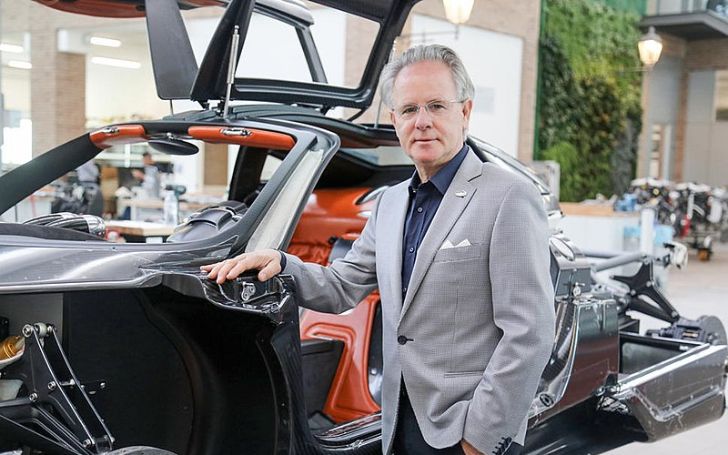 Horacio Pagani is an Argentine-Italian entrepreneur and founder of Pagani Automobili S.p.A., a high-performance sports car manufacturer based in Modena, Italy. The company is known for producing exotic cars such as the Zonda and the Huayra, which are renowned for their engineering excellence, sleek design, and exceptional performance.
Pagani is widely recognized as a visionary in the automotive industry, and his company has won numerous awards for its engineering and design achievements. Last year, in September 2022, Pagani Automobili unveiled its newest car, the Utopia, at Milan's National Science & Technology Museum. Only 99 Utopia's will ever be produced and each car will initially cost $2.2 million. And we are here to know more about the man behind all these creations.
Net Worth
The net worth of Horacio Pagani is estimated to be over $140 million. Moreover, he is considered one of the wealthiest car entrepreneurs of his time, and his company, Pagani Automobili, was estimated to be worth multiple billions of dollars.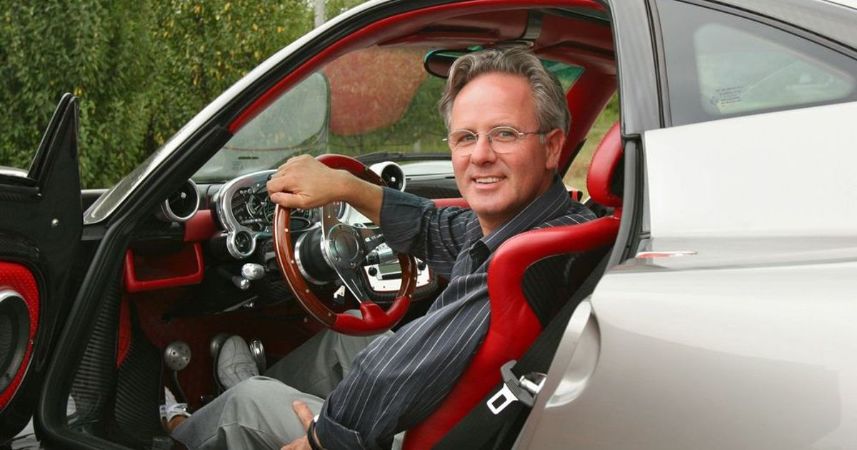 Horacio Pagani is a wealthy businessman and founder of the Italian luxury sports car manufacturer Pagani Automobili S.p.A. His company produces some of the world's most exclusive and expensive supercars, including the Pagani Huayra, Pagani Zonda, and Pagani Huayra BC. And so, he has amassed significant wealth through the success of his business.
Born In A Modest Family
Horacio Pagani was born on November 10, 1955, in Argentina, and spent most of his childhood in Argentina's Santa Fe province. He developed an early interest in engineering and began building model airplanes and cars from a young age.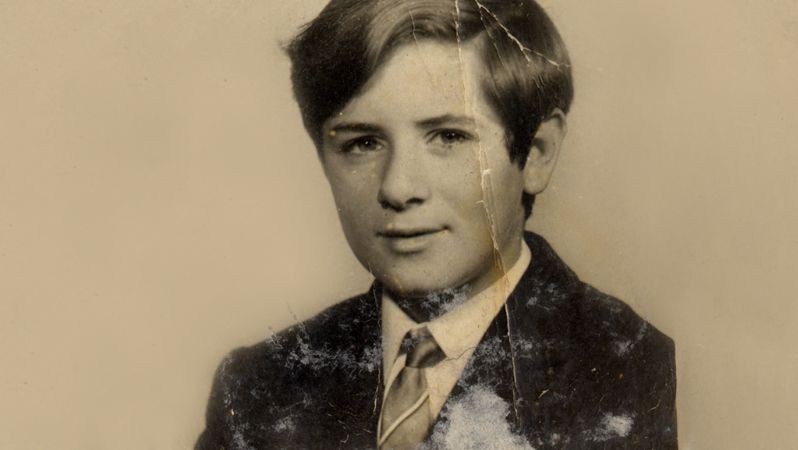 Pagani's family was not wealthy, and he grew up in a modest home with limited resources. However, his passion for engineering and design inspired him to pursue a career in the automotive industry.
Pagani's Educational Journey
It'll surprise you that after almost two decades since the world debut of his iconic Zonda C12, Horacio Pagani was awarded the Honoris Causa Master's Degree, just a few years ago in 2018.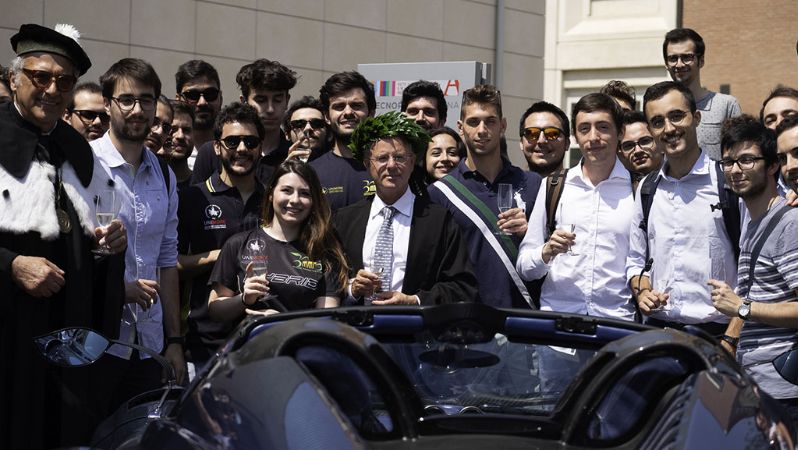 When Horacio Pagani turned 18 in early 1974, he enrolled in the Industrial Design program at the Faculty of Fine Arts at the National University of La Plata. He decided to move to the city and live in a student residence for the next five years. However, political turmoil in Argentina at the time caused disruptions to the academic year, and the course attended by Horacio was frequently suspended, causing further delays in his studies.
Horacio decided to enroll in the Mechanical Engineering course at the National University of Rosario the following year, after experiencing problems with the course in La Plata. However, as time passed, he became increasingly frustrated as his true passions seemed to be drifting further away from him.
Gained Inspiration From Leonardo Da Vinci
Since an early age, Horacio was able to create a personal space where he could immerse himself in reading car magazines and drawing, drawing inspiration from what he read. One of these magazines introduced him to the life and work of Juan Manuel Fangio, the beloved icon of all Argentinians.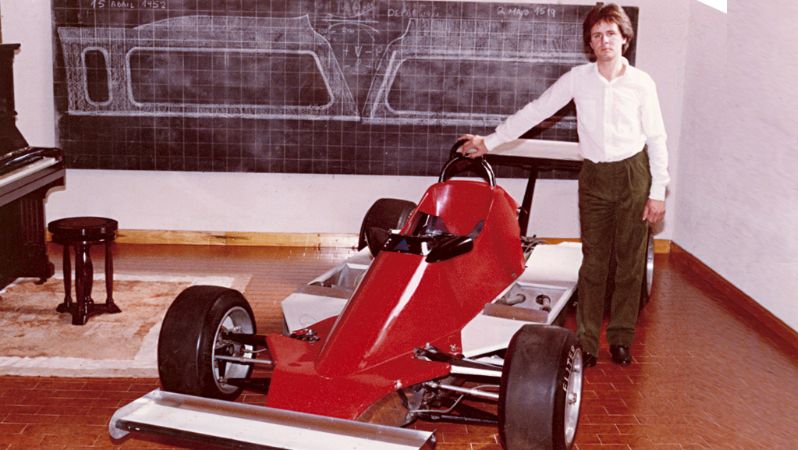 Horacio spent much of his free time reading car magazines, drawing, and studying technical and artistic concepts. At the time, his idol Juan Manuel Fangio had just retired from racing. One particular book, "The Selection of The Reader's Digest," introduced him to the genius of Leonardo da Vinci, whose philosophy of combining beauty and functionality in design greatly influenced Horacio's work.
And so, Horactio came on to believe that every object and creation should be a blend of art and science, technology and design, and this belief marked his future work profoundly.
Previously Married
If you didn't know, the founder of Pagani Automobili, Horacio Pagani was previously married.
Pagani was married to a woman named Cristina Pagani. Sources state that the couple met in South America when they were still young. At that time, Horacio had already developed an interest in engineering, and Cristina was supportive of his ambitious aspirations. Together, they relocated to Europe to pursue their goals, and Cristina remained by Horacio's side as he worked towards actualizing his dreams.
And so, from his marriage to Cristina, Pagani has two sons, Christopher and Leonardo Pagani. Moreover, he also credited his boys with convincing him to focus on the future and reject Lamborghini's proposal. Throughout his struggles, Cristina served as an unwavering source of encouragement, believing in his objectives and standing by him, even during the period when he resided in a tent.
Eventually, Pagani and Cristina separated. However, like the date of their marriage, there's no exact information about their separation. Though the couple has now separated, one thing is for sure their relationship played a vital role in Horacio's triumph.
Moved To Italy To Kickstart His Career
Horacio Pagani began his career in the world of motorsport as a composite materials specialist for Formula 1 teams, including Williams and McLaren. His expertise in advanced composite materials such as carbon fiber, titanium, and magnesium allowed him to become a key player in the industry.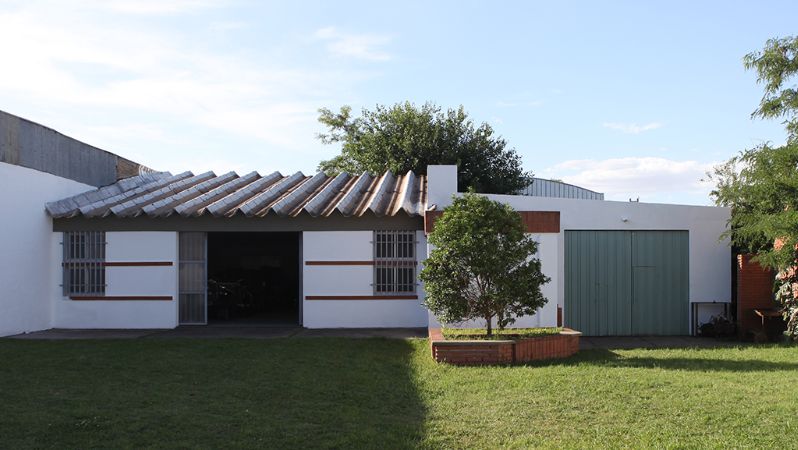 In 1988, Pagani moved to Italy to work for Lamborghini as a composite specialist, where he helped to create the Lamborghini Countach Evoluzione. He eventually founded his own company, Pagani Automobili, in 1992.
The company's first car, the Zonda C12, was launched in 1999 and received critical acclaim for its unique design and engineering. Pagani continued to innovate and refine his designs with subsequent Zonda models, including the Zonda S, Zonda F, and Zonda R.
In 2011, Pagani introduced the Huayra, which featured a new carbon-titanium composite material and an innovative active aerodynamic system. The Huayra was another critical success for Pagani and helped to establish the company as a leading manufacturer of high-performance supercars.
Won An Award For "Design For Mobility" By ADI
Last year, on June 20th, 2022, Horacio Pagani, the Founder & Chief Designer of Pagani Automobili, won the XXVII Compasso d'Oro award in the "Design for Mobility" category, awarded by ADI (Associazione per il Disegno Industriale). And if you don't have a clue, the award is considered one of the most prestigious design awards in the world, with a history dating back to 1954.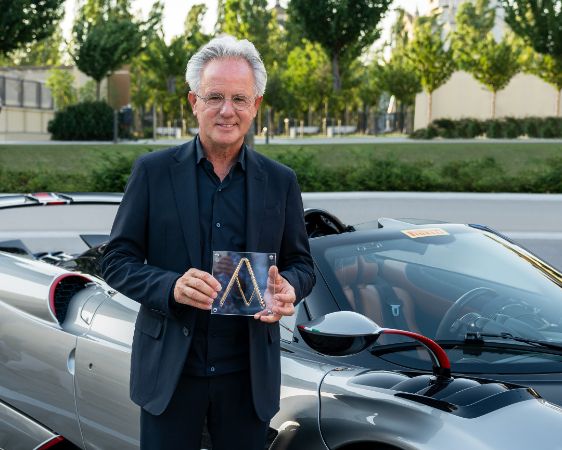 Pagani was recognized for his exceptional work on the Huayra Roadster BC project, and it marked the first Compasso d'Oro win for the San Cesario-based atelier. The international jury selected the top 20 objects in different categories, and Pagani's innovative design was chosen as the winner.
"For me it is an honour to be recognised as one of the best designers and an excellence of Italian design by the ADI jury, but I want to stress that this award must be shared with the Pagani design and engineering team that has worked by my side ever since this wonderful adventure began. Without their frank and constant feedback, the passion they put into their work every day, none of this would be possible."
A Wonderful Car Collection Of The Hyper Legend Himself
Horacio Pagani, the founder and chief designer of Pagani Automobili, is not just known for his remarkable creations, but also for his personal car collection. His impressive collection includes some of the most iconic cars of all time.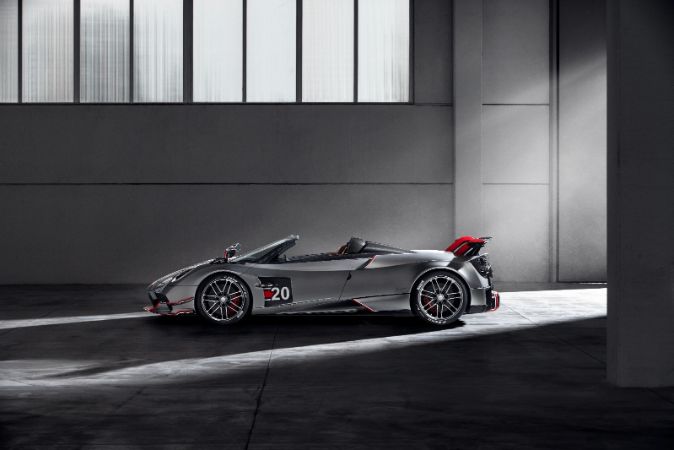 Today, he is the proud owner of a mint condition Jaguar E-type, which is considered one of the most beautiful cars ever built. This classic car is a testament to Pagani's appreciation for timeless design and engineering excellence. Other gems in his collection include Pagani Zonda R, Porsche 917, Pagania Utopia, Ford GT40, Huayra BC Roadster, and many more.
Follow Glamour Path to find out more interesting articles about celebrity biographies, relationships, and riches.
-->