Hollywood's Next Sensation: Makani Ravello Harrelson, Carrying the Torch of Woody Harrelson's Legacy!
Published Fri Jul 28 2023 By prazu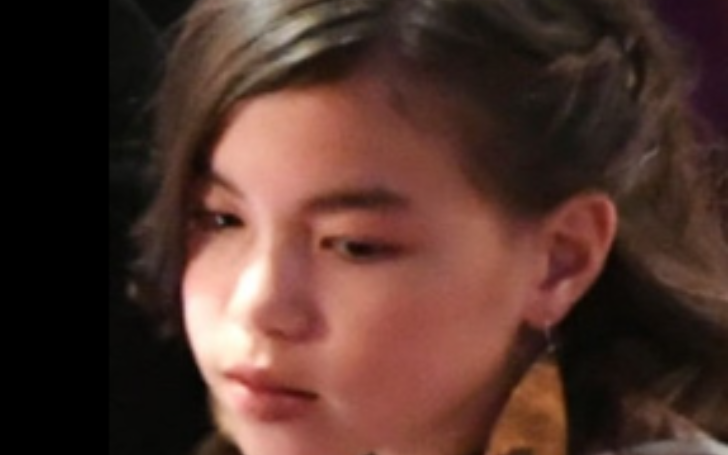 Makani Ravello Harrelson, a young actress, became famous for her role in the movie "Lost in London" (2017). But more than that, she is recognized as the daughter of the renowned actor Woody Harrelson.
Woody is an actor, activist, and successful playwright from the United States. In this article, learn in detail about Makani's personal and professional life.
Makani Ravello Harrelson Early Life
Makani Ravello Harrelson was born on June 3, 2006, in the United States. Harrelson's parents are Woody Harrelson and Laura Louie. As of 2023, she is 17 years old and holds American citizenship.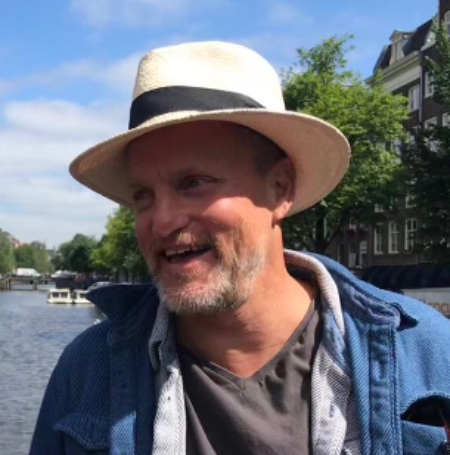 Harrelson has two siblings, Deni Montana Harrelson, and Zoe Giordano Harrelson. She has a mixed racial background, with her mother being of Asian heritage and her father of White ethnicity. Thus, Makani is considered to be of mixed White and Asian descent. Her grandparents include the late Charles Voyde Harrelson, who was a convicted hitman, and Diane Harrelson.
Makani's education was conducted through homeschooling, but specific details about her academic pursuits and the college she may have attended are not widely known.
How Wealthy is Makani Ravello Harrelson?
As for her net worth, there is no public information available about Makani Ravello Harrelson's earnings or financial worth at this time. However, she enjoys a comfortable lifestyle due to being the daughter of the well-known and financially successful actor and activist, Woody Harrelson.
As of 2023, Woody Harrelson's estimated net worth is $70 million. Some of his well-known movies include "Natural Born Killers," "White Men Can't Jump," and "The People v. Larry Flynt."
Inside Makani Ravello Harrelson's Career
Despite her young age, Makani Ravello Harrelson aspires to follow in her father's footsteps and pursue a career in the film industry. She has already taken on some roles in films, showcasing her budding talent. In 2016, Harrelson had a brief appearance as a bystander in the movie "LBJ."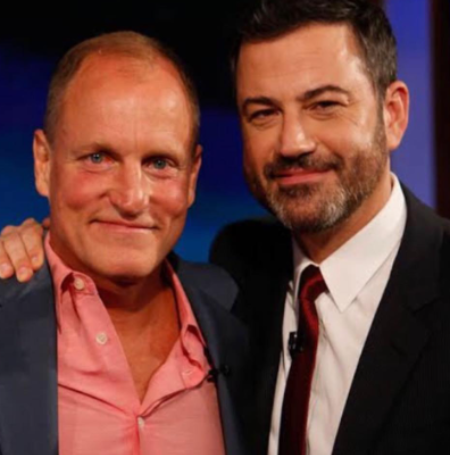 The following year, Harrelson played the character Deni in her father's comedy-drama film "Lost in London," which he directed, wrote, and performed in. Being on set at an early age has likely given her valuable exposure to the acting and filmmaking world.
Whereas, Woody Harrelson, her father, has established himself as a prominent figure in the entertainment industry, setting an inspiring example for Makani as she embarks on her own career journey. He first appeared on Broadway as an understudy in a popular play called "Biloxi Blues" by Neil Simon. But he became really famous when he joined the successful TV show "Cheers" as Woody Boyd in its fourth season.
When Harrelson took on this role, it was a big challenge because he was replacing the beloved Nicholas Colasanto, who played Coach in the first three seasons. However, Woody quickly won over the audience and his fellow cast members, earning five Emmy nominations for his work on "Cheers" and even winning the Best Comedy Supporting Actor award in 1989 for his portrayal of the naïve bartender Woody Boyd.
Thanks to the success of "Cheers," Woody's career in movies took off even before the show ended after 11 years. He starred alongside Wesley Snipes in "White Men Can't Jump" (1992) and appeared in Oliver Stone's "Natural Born Killers" (1994) with Tommy Lee Jones and Robert Downey Jr. Woody's portrayal of free-speech activist Larry Flynt in "The People vs. Larry Flynt" (1996) earned him a nomination for a Golden Globe Award for Best Actor and an Academy Award nomination for Best Actor. He later appeared in "The Thin Red Line" (1998).
Harrelson continued to make a big impact in the film industry with popular hits like "Indecent Proposal," "Kingpin," "Zombieland," and "The Hunger Games" series. He also received critical acclaim for his performances in movies like "North Country," "No Country for Old Men," and "Seven Psychopaths."
In recent years, Woody returned to television and earned two more Emmy nominations for his roles in the TV movie "Game Change" and the mini-series "True Detective." Harrelson received three Academy Award nominations, first for his role as the controversial Hustler founder Larry Flynt in "The People vs. Larry Flynt" (1996), and later for his roles in "The Messenger" (2009) and "Three Billboards Outside Ebbing, Missouri" (2017).
Makani Ravello Harrelson Parent's Relationship
Makani Ravello Harrelson parent's Woody Harrelson and Laura Louie have been together for more than 30 years, and their love for each other has only grown stronger over time. The lovebirds first met in 1987 when Laura was hired to be Woody's personal assistant on the TV show "Cheers."
The couple worked together for three years, and during that time, Woody expressed his feelings for Laura, and they started dating. Eventually, they got married in a small and private ceremony in Hawaii, and now they have three daughters together.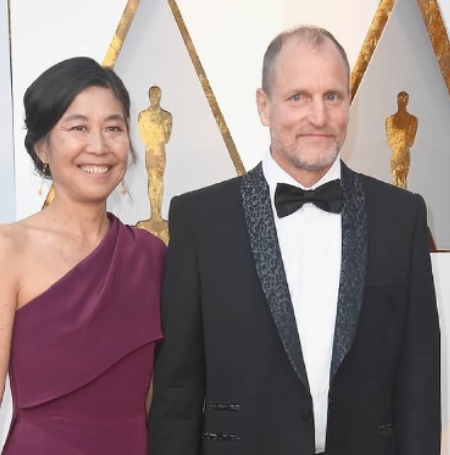 Laura has been a very supportive partner to Woody throughout his career, standing by his side during tough times. They faced a tabloid scandal in 2002 and a controversy in 2023 regarding Woody's views on vaccines, but Laura has always been there to support and encourage him.

Aside from being a loving partner, Laura is also a talented cook, and she has co-founded a company that delivers organic food to people. She's made significant contributions to their business and has been an essential part of their entrepreneurial journey.
Stay updated in Glamour Path for more celebrity updates.
-->