Know Harry Joseph Letterman - David Letterman's Son Who Was Nearly Kidnapped
Published Tue Dec 31 2019 By DGM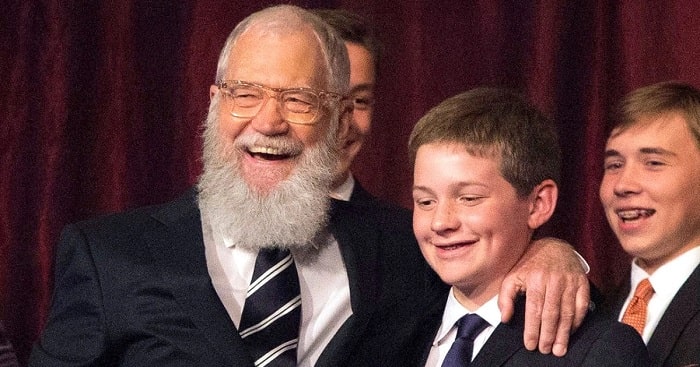 Harry Joseph Letterman is the celebrity baby born to the famous Late Night host David Letterman and Regina Lasko. Harry Joseph was born on 3rd November 2003 in New Salem, New York.
The name "Harry" means "meaning Home" or "House Protector".
The name "Joseph" is derived from the Hebrew name "Yosef" which means "he will add".
A Kidnapping Plot
When Harry was only 2 years old, he had almost been a victim of kidnapping. The kidnapping plot failed as the police were already ahead of everything and figured out the kidnapper's plan to snatch up the Harry and his nanny.
The kidnapper was Kelly Frank, who was a painter at their house. He had planned on kidnapping both of them so that the nanny could watch over Harry and he could get his ransom which was $5 million.
Harry's parents were both very thankful to the FBI's and publicly thanked them many times appreciating their effort on making this world a safe place.
Harry Makes His Father Very Secure
In an interview with Today, papa Letterman has spoke about how his son has affected his life. He talked about Harry making him very secured and loved. He talks about many other things including him enjoying the most random and simple things with his son. He also speaks about how he wants to be his son's best friend even though that goes against the rule of Good Parenting 101. But alas, like every other 16 years old in this planet, Harry does not want to be best friends with his daddy.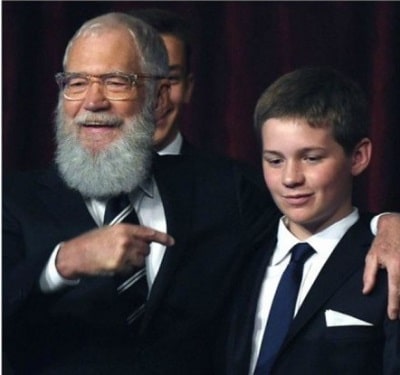 Parents Net Worth
Harry Joseph Letterman's mother, Regina Lasko has the net worth of $90 million. She accumulated his wealth through her career as a production unit manager.
Harry's father, David Letterman has the whopping net worth of $400 million which he earned through his career as a television show host, a comedian, writer, and a producer.
Parents Relationship
Harry's parents, David and Regina tied the knot very secretly in Choateu, Montana. They met on his show as she was NBC's production unit manager. When they first met David was still dating his ex girlfriend of that time and he and Regina had a cool and a platonic relationship.
After his breakup with Merril Markoe and being single for a good length of time, he and Regina started dating. Even though they started their relationship at 1986, they took things slow and steady. Regina had some trust issues regarding his first failed marriage and did not want to end up as a divorcee so it took a lot of time for David to earn her trust and show her that she is his endgame.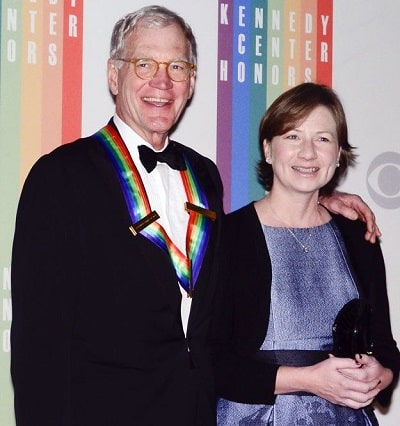 They finally tied the knot in 19th March 2009 with Harry witnessing the event at the age of 6.
Glamour Path For More Celebrity Babies
-->