Hamzi Hijazi - Jaime Elizabeth Pressly's Boyfriend Who is a Successful Businessman
Published Mon Mar 15 2021 By riya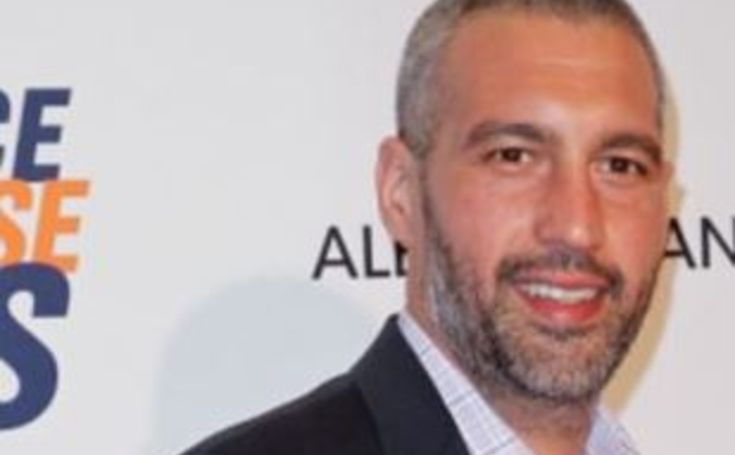 Hamzi Hijazi is an American tycoon and entrepreneur mostly renowned as a Jaime Elizabeth Pressly boyfriend, an American actress, and model. He didn't get into media until he connected himself with Pressly.
Hijazi is one of the most successful businessmen in the USA. Well, he preferred a lowkey life and managed to run his shoe business, not getting anyone's attention, but he came into the limelight either way.
Scroll down to know about his life in detail:
Hijazi was born on 21st August 1979 in Downey in California, USA. Moreover, being raised in a Muslim family, he gained American citizenship with mixed ethnicity.
Born in a Muslim family to father Fayad Hijazi and mother Rebecca Hijazi, he also attained the Muslim religion. Mr. Hamzi is a Leo representing the personality of Lion, brave and fierce.
According to sources, Hamzi went to the Downey High School in Downey, CA, for his studies. He was studious and hardworking and always scored the best results.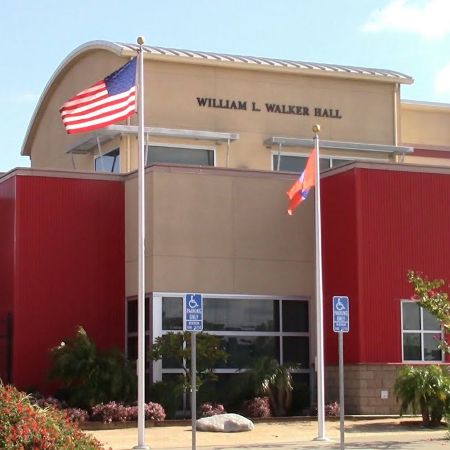 Net Worth of $8 Million
The Muslim businessman, Hamzi, has an estimated amount of over $8 million. He earned this huge amount from his stores and designing skills.
Jammie separately has about $8 million earned from her acting skills and superhit movies, TV-series, and music videos.
Together, Hijazi and Pressley make over $16 million, making them one of the USA's richest couples. They leave no chance to pamper themselves, each other, family, and children with love, care, and anything they need.
Hamzi is a very private person. He doesn't use any social media, whereas Jammie is very active in social media.
Relationship with American actress Jaime Pressly
The Entrepreneur, Hamzi, met his soulmate, Jaime, at his own show shop Lorin in Santa Monica, California, in 2011. They started dating in the same year.
Jaime was having her bad times during their meet. Her marriage with her ex-husband Eric Cubiche failed, and she had a hectic run to court for a divorce.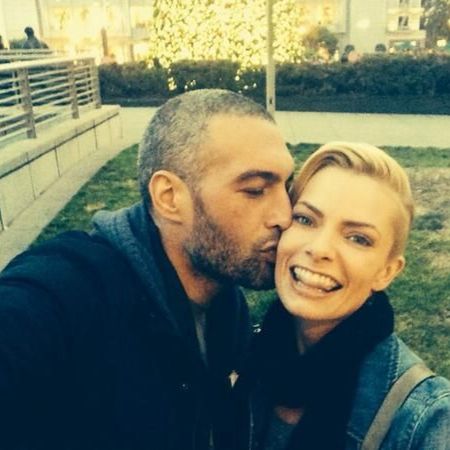 However, they fell in love with each other for what they were. Then, Jaime had already divorced her husband.
The romantic couple revealed their love in public when Jaime and Hamzi were seen together in Mohegan Sun's15th anniversary in Connecticut on 2011, October 22.
Now they are living happily together but haven't got married yet.
Do they have a child?
On 19 June 2017, Jammie shared the news on People's magazine indicating that she and Hamzi were expecting twins.
Finally, on the 23rd of October 2017, the lovely couple was blessed by twin baby boys and named them Lenon and Leo.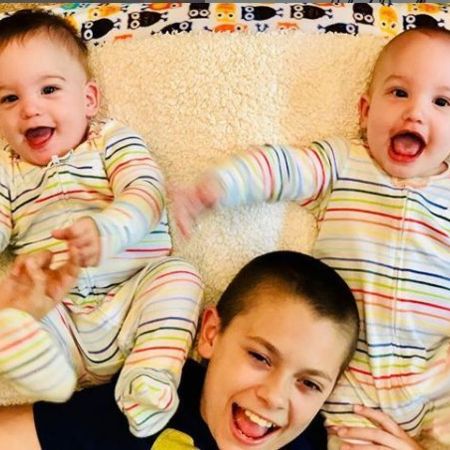 The babies were the very first child of Hamzi, whereas the second child for Jammie. She had already experienced motherhood before. She was already mother to baby boy Dezi James Calvo. Calvo was born to mother Jammie and father Eric Cubiche, the ex-husband of Mom's actress Pressley.
Lenon and Leo are 3 years old, and Dezi Calvo is 11 years old as of 2020.
Career:
Mom actress boyfriend, Hamzi, is a businessman by profession. He owns a shoe shop Lorin in Santa Monica, and different places in California, USA.
Apart from owning a shop, he also designs shoes of his own. Though the institution where he studied designing is not public, his work shows how well he was during college.
Hamzi's designs are loved by most people in Hollywood and worldwide. Fashionists in California visit his stores quite often. Starting a business from a shallow level, he has reached a point where he earns about $50k daily. This is really a proud moment for him as an entrepreneur.
Jammie on Instagram:
-->