Gustaf Skarsgård - Stellan Skarsgård's Son With Ex-Wife My Skarsgård
Published Tue Aug 06 2019 By Samana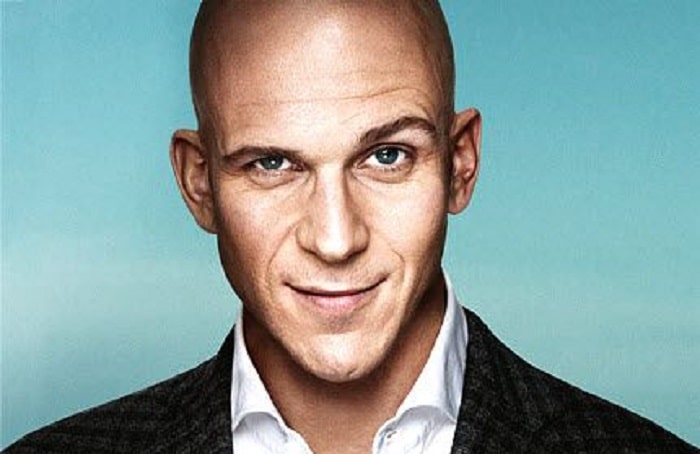 Gustaf Caspar Orm Skarsgard also known as Gustaf Skarsgard is the second son of Stellan Skarsgard and My Skarsgard. He was born on 12th November 1980. He is a Swedish actor who has been a cast of American series and movies too.
Here are some facts on one of the hot Skarsgard brother.
What's his Net Worth?
Gustaf Skargard, thanks to his different major roles in different Swedish and American series has the net worth of $8 million. He has starred in series and movies like "The Vikings", "Westworld", "The Invisible" and many others.
Parents Net Worth
Gustaf's father is best known for his character as "Bill" in the evergreen movie "Mamma Mia!". He has also starred in various movies that took the audience by storm. Stellan Skarsgard's net worth is $40 million.
Gusta'f mother, My Skarsgard is a doctor and runs her own classes for drugs
Six Siblings
Gustaf Skarsgård grew up with a great big family which consists of his mother father and six biological siblings and two half siblings. Gustaf's biological siblings are his elder brother Alexander Skarsgard, younger brother, Sam Skarsgard then another younger brother Bill Skarsgard, his sister, Eija Skarsgard and the youngest sibling Valter Skarsgard.
Two of Gustaf's half brothers are Ossian Skarsgard and Kolbjörn Skarsgard.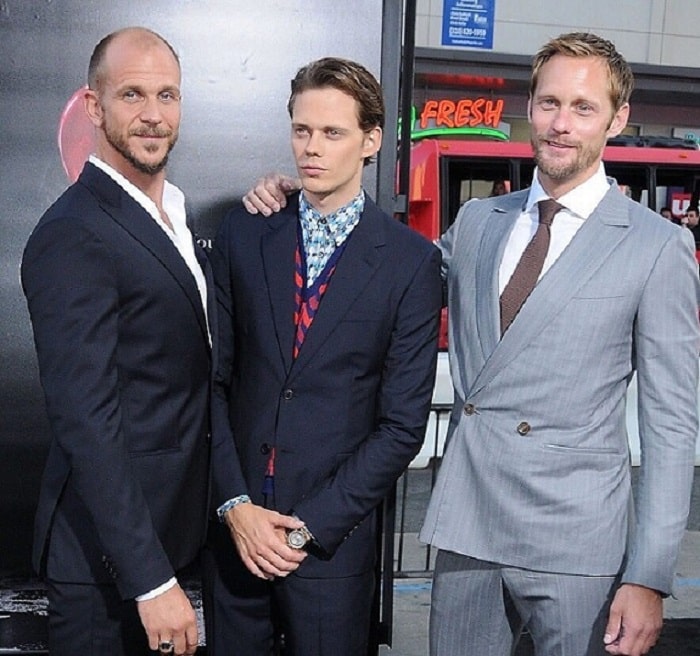 Inspired Bill's Character Pennywise's Evil Smile
Gustaf's younger brother, Bill, told the world that Gustaf was the inspiration behind the creepy and evil smile that gave all of us chills.
Gustaf revealed that when he was 10 years old, he would point his lip and form a creepy smile and somehow Bill could replicate it. So all thanks to Gustaf's making faces to scare all his younger sibling became a world wide terror factor.
Pain of Loosing His Hair
In an interview with Emil Persson, Guftaf Skarsgård spoke about losing his hair and the effect of it when asked about the topic. He talks about how losing hair is the deepest tragedy in any men's life and the feeling that come with it is the worst.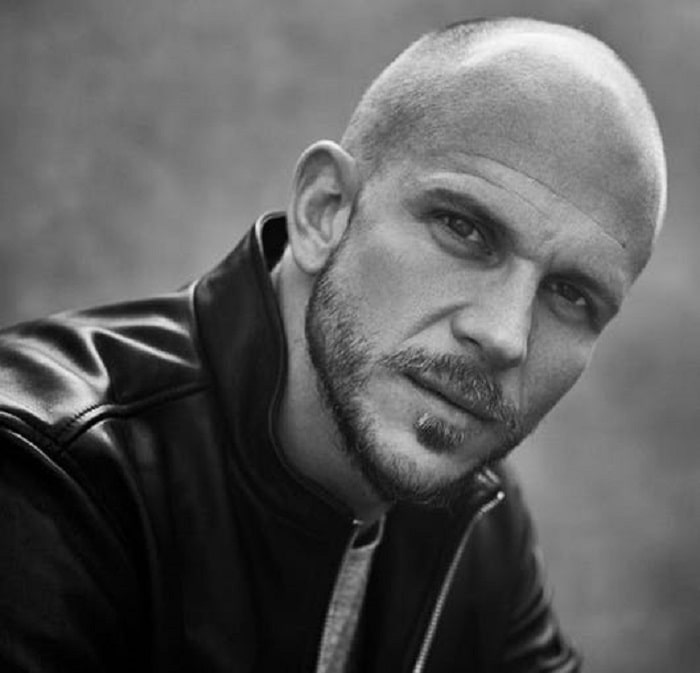 He talks about then looking at people and his eyes automatically going to their hairline. He also explains the shame and anxiety his bald head brought to him that once when his brothers and sisters took his hat off at a pub, he went full on violent mode.
Took Mom's Drugs and Alcohol Preventive Classes
Gustaf Skarsgård was once an addict and so was his mother, My. After My's cancer and the recovery phase, she was anxious and used alcohol as her coping mechanism and now she hold classes for people and the youths at risk. He attended her classes and was sober and healthy while shooting the oscar nominated movie, "Kon-Tiki".
Skarsgard stayed sober for a whole year before again being dragged to the addiction when shooting the hit HBO series "The Vikings". When he got home the after the shoot, he was determined to get clean and sober again. He again enrolled in his mommy's classes and got sober again. This time, wanting to be a better human and an actor, he quit the poison for good.
Glamour Path for More Celebrity Facts.
-->