Rapper Gunplay Net Worth - Did He Renewed His Contract With Def Jams Records?
Published Fri Feb 07 2020 By DGM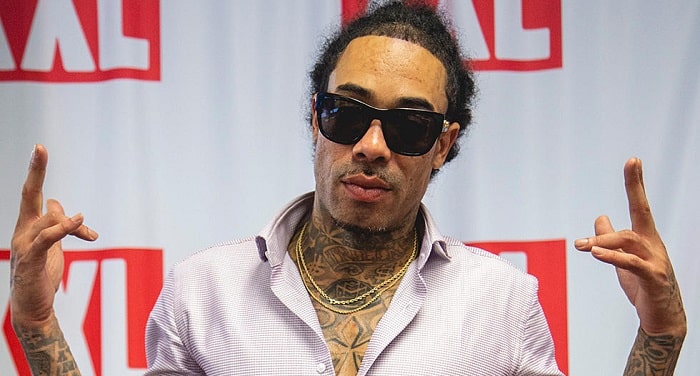 Richard Morales Jr. aka Gunplay, a famous American rapper with an estimated net worth of $1 million. His enormous success throughout his years as a rap artist has helped him in amassing such a wonderful worth.
Gunplay started his career back in 1997 after he met fellow rapper and producer, Rick Ross. Here are some facts about his net wort, So, let's get updated!
How Did He Make His Fortune?
The 'Bible on the Dash' rapper has accumulated a massive net worth of $1 million from his career as a rap artist. He managed to amass his worth from the sales of his music albums and his syndication with different television shows.
Wears A Lot Of Jewelry
The 'Triple C's' member has spent some portion of his money in buying jewelry; be it gold rings or gold chains, he has managed to purchase them all and often sports them whenever he makes any public appearance.

Released On $150,000 Bond
Back in 2012, Gunplay was charged for armed robbery with a firearm and aggravated assault on a person named Turron Woodside, an employee at the Tax Place.
Less than two weeks after his arrest in Miami, he was released but was kept under a house arrest after he paid a $150,000 bail bond for his crime.
Got His Gold Chain Snatched at BET Hip Hop Awards
In 2012, Gunplay got his diamond-encrusted MMG chain snatched away from his neck. The incident happened when rapper 50 Cent's group G-Unit attacked him at the parking lot during the 2012 BET Hip Hop Awards.
In early 2013, a video of 50 Cent titled 'Major Distribution' was released where he sported the exact same chain. Even before that, he also wore the MMG chain around his neck when he went bowling with his friends.
But he totally denied the rumors that he wore, his enemy Gunplay's chain and said that it was just a replica which his jewelers made for him. Why would he wear a chain of MMG when he hates every one of the group, right?
Currently Signed to Def Jam Records
The Miami based rapper is currently signed to Def Jam Records for a solo music deal with the music label. As he has been working with the company for almost a decade, he has released most of his solo songs through Def Jam.
Though he has revealed the details about his contracts, he surely has bagged a huge cash following his deal.
Check out Glamour Path if you like seeing more of the latest and interesting updates on other celebrities' net worth.
-->