Meet Grayson Chrisley - Todd Chrisley's son With Wife Julie Chrisley
Published Fri Jan 17 2020 By Samana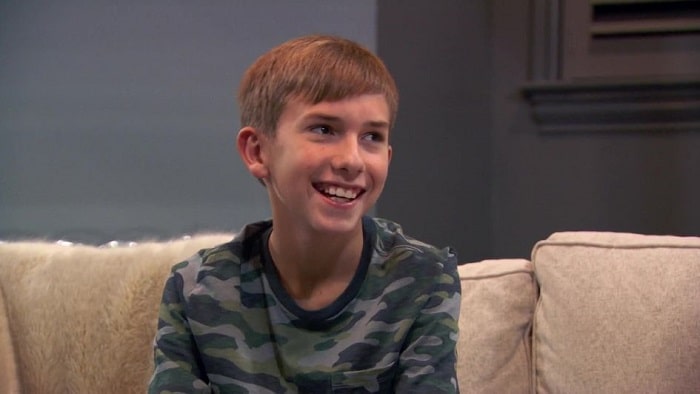 Grayson Chrisley is a little reality television show star born to Todd Chrisley and Julie Chrisley. Grayson was born on 16th May, 2006 in Georgia, Atlanta.
The name "Grayson" is an English name which means "son of the Grey Haired one". This name was previously a surname but now has come up as a first name.
Four Siblings
Grayson has two step siblings and two biological siblings. His half siblings are Kyle Chrisley and Lindsie Chrisley. Kyle was born on August 29, 1991 and Lindsie was born on September 17, 1989. Gray's two elder sibling were from his father's first marriage to Teresa Terry.
Grayson's biological siblings are Savannah Chrisley and Chase Chrisley. Savanna was born on August 11, 1997 and Chase was born on June 1, 1996. Chase is really close to his biological siblings.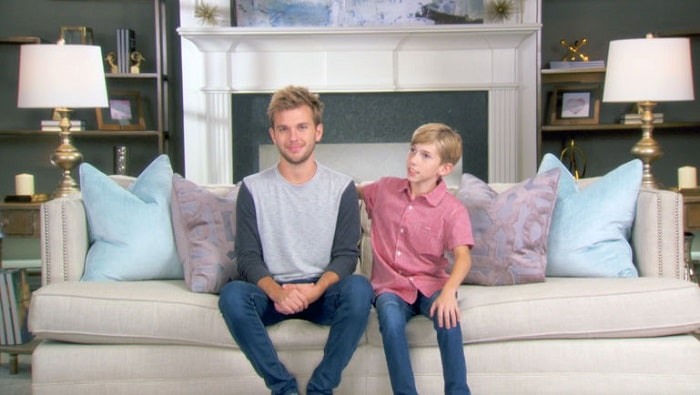 Reality Series Star
Already famous, Grayson Chrisley stars in an American reality television series named "Chrisley Knows Best". The show airs on the USA Network and it is basically about Gray, his father, mother, siblings and the drama that actually goes beyond all the money they have. He has been growing up among us as we see him on the screen since he was an 8 year old child.
A charming yet really, really mischievous, Grayson is a star of his own and has a solid fan base who just really wants to love and protect him.
Got His First iPhone at 4
Unlike any of us who has to get into middle school to even have the audacity to ask our parents a phone, little Grayson got his first iPhone at the age of 4. Wasn't us, definitely will not be our 4 years old i hope.
Credit Card Master
As if getting an iPhone was not enough, Grayson actually has access to her mommy's credit card. What will a kid do with a credit card you ask? Grayson orders and buys toys and apps he wishes to have and stays content. A little too spoiled? Yup, that definitely the little mischievous Grayson who grew up in our sight on the television screen.
Parents Net Worth
Grayson Chrisley's father, Todd Chrisley has the net worth of -$5 million. He is some what involved in a $45 million bankruptcy case involving a real estate empire.
His mother, Julie Chrisley has the net worth of $3 million. Even though her husband has gone bankrupt they were accused of hiding their riches behind Julie's name and they straight up denied the accusation. However, all of Grayson's family lives a luxurious life despite their confusing financial situation.
Parents Relationship
Todd Chrisley's first marriage was to Teresa Terry and the two were high school sweethearts. They got married at a very young age which is probably why the two had to go their separate ways after a while. The two got divorced in the year 1996 and in the same year Todd married Grayson's mother. After their marriage, many rumor sparked about the two having an affair and Julie was accused of being a homewrecker. They did not care about the public's comments and started living their happy life. The two are happily married and have no rumors going on which would affect their relationship.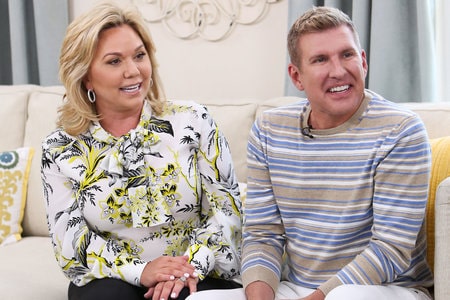 Glamour Path For More Celebrity Babies Facts.
-->