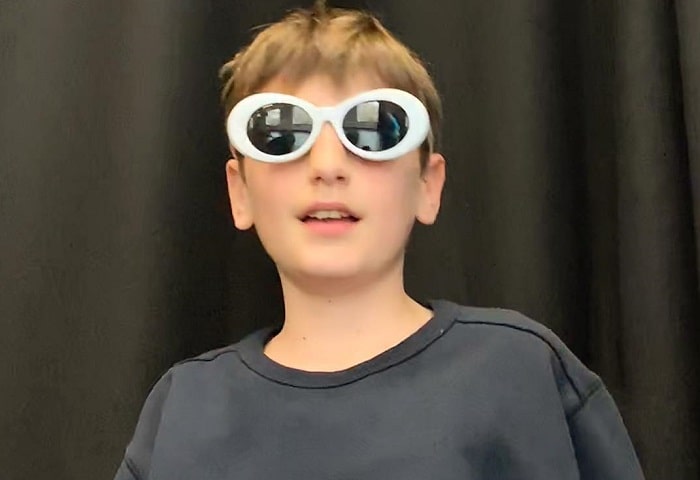 Gjin Lipa is Dua Lipa and Rina Lipa's adorable and talented baby brother. Gjin was born on 30th December 2005.
Here are some facts on Dua Lipa's younger baby brother.
Famous Siblings
Gjin's both siblings are very famous amd in the limelight. Gjin's older sister is Dua Lipa who is a popular singer who is a nominee for ten Brit Awards and won three, two Grammy Awards and won the both and five NME awards snatching one nominated awards.
Gjin's other elder sister is Rina Lipa who is a model, an upcoming artist and a fashion designer. Not to forget Lina balances all of her works and her difficult studies too.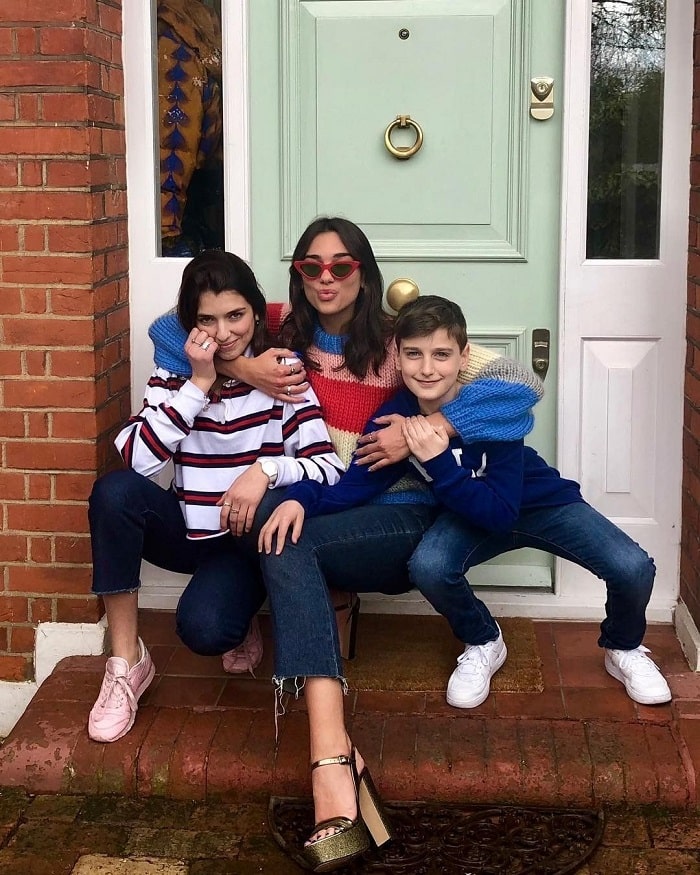 Popular Sister's Net Worth
As mentioned above, Gjin's sisters are both very famous and inspirational people. Due to their successful career, both of them has earned a great sum of money. Dua Lipa's net worth totals up to be $3 million and Rina Lipa's net worth totals up to be $1 million.
Being a younger sibling of the rich goddesses is a great privilage to Gjin who probably gets all the toys and video games he wants.
Made His Sister Proud and Cry
In the year 2017, Gjin took part in his school play "The Wizard of Oz" where he was casting as the cowardly Lion. Dua took this news to her Twitter family and posted two snaps of her baby bro. She captioned the pictures with short and sweet words which said that her brother did very well in the play and made her cry a little.
Also, not to forget that she said that Gjin wore a very nice wig which might or might not have been sarcastic. The reason you ask? The wig was funny and had ears poking out of it.
A Social Media Icon
Yes, Gjin, like every other 2005 born kid, has an Instagram and a Twitter account, and he is very famous in there too. Gjin goes by the handle @gjinlipa on Instagram and @gjinlipa on Twitter too. His social medias are very entertaining anf if you follow him, you probably know why and if you don't know, go follow the little Lipa.
Gjin has the total of 157k followers on Instagram and 800 followers on Twitter.
Close To Dua Lipa's Ex Boyfriend?
After a brief analyzing session of Gjin's Instagram, it is actually very obvious that Gjin Lipa is close to her sister's ex boyfriend, Issac Carew. Dua and Issac had dated for a long time and was always in an on and off relationship with each other.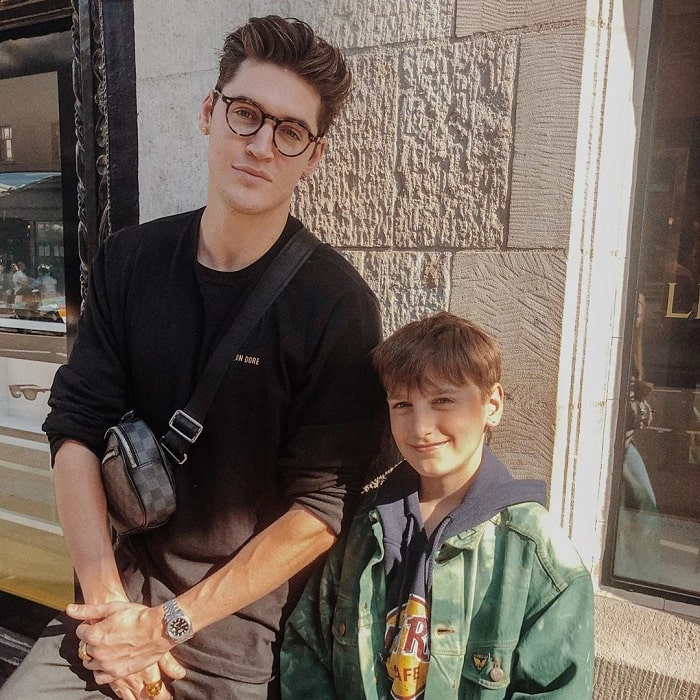 Glamour Path for More Facts!
-->