Ginuwine's Daughter, Story Asaundra Lumpkin: A Journey of Talent and Grace
Published Mon Oct 30 2023 By prazu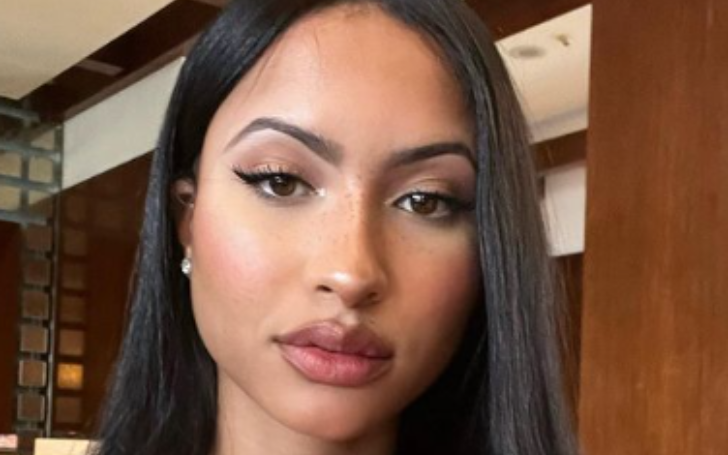 Story Asaundra Lumpkin, born on March 29, 2001, in the USA, is the daughter of famous artists Ginuwine and Solé. Her dad, Ginuwine, is a well-known American R&B singer who achieved great success with his hit albums and songs in the late 1990s and early 2000s.
Lumpkin's mom, Solé, is an American rapper from Kansas City, Missouri, who gained fame with her first album "Skin Deep" in 1999.
How Rich is Story Asaundra Lumpkin?
Story Asaundra Lumpkin has intentionally stayed out of the limelight and hasn't pursued a music career like her parents. According to some reports, she has been employed as a customer service representative at her mother's shop, Devi Tribe Wellness, for more than three years.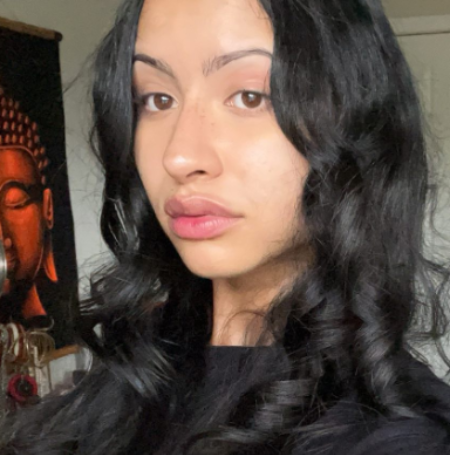 As for Lumpkin's father, Ginuwine is a multi-talented American artist known for his skills in singing, songwriting, rapping, acting, and dancing. His estimated net worth is approximately $1.5 million, thanks to his hit songs, acting roles, and a strong presence on the stage.
Ginuwine's diverse talents have not only garnered him a loyal fan base but also brought financial success to his career.
Story Asaundra Lumpkin Father Ginuwine Career Highlights
Story Asaundra Lumpkin's father Ginuwine, whose real name is Elgin Baylor Lumpkin, is an American artist known for his music. Ginuwine was born on October 15, 1970, in Washington, D.C.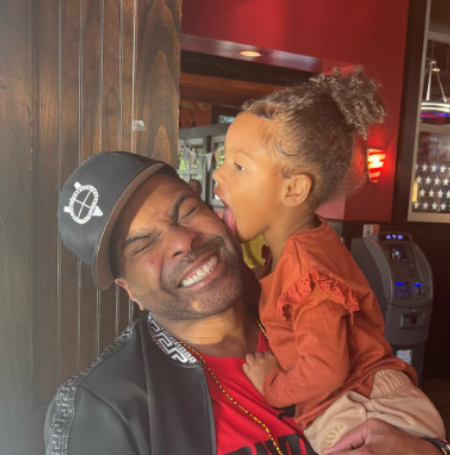 Ginuwine started his music career in the early 1990s as part of a group called Swing Mob. Later on, he signed with Epic Records and began a solo career in the mid-1990s.
Ginuwine has achieved a lot of success in the music world. He is known for his R&B music, and his albums and songs have sold millions of copies, making him one of the top R&B artists in the late 1990s and early 2000s. In the United States alone, he has sold about 10 million albums.
Some of Ginuwine's most popular albums include "Ginuwine… The Bachelor," "100% Ginuwine," "The Life," and "The Senior." He is not just a musician; he has also acted in movies like "Juwanna Mann" and "Honey."
Story Asaundra Lumpkin's Mother Solé is a Rapper
Solé, also known as Tonya Michelle Johnston, is an American rapper from Kansas City, Missouri. She was born on July 17, 1973, and her rap career began in the early 1990s. In 1998, Solé signed with Dreamworks Records and Red Zone Entertainment.
Solé has released several albums, including titles like "Skin Deep" and "Ain't No Sunshine." She has collaborated with fellow artists such as Ginuwine, Jay-Z, and JT Money.
Is Story Asaundra Lumpkin in a Relationship?
Story Asaundra Lumpkin is a private person. However, being a celebrity's child sparks curiosity about her personal life, including her current relationship status.
As of now, Lumpkin is single and is concentrating on her education and career aspirations. She keeps her personal life and dating history under wraps, but she cherishes her time spent with family and friends, maintaining strong bonds with them.
Story Asaundra Lumpkin's Parents' Love Story and Divorce
In 1999, Story Asaundra Lumpkin's parents first crossed paths and began dating. They got engaged in August 2000, and their first daughter, Story, was born in March 2001. Shortly after, their second child, Dream Sarae Lumpkin, joined the family on December 1, 2000.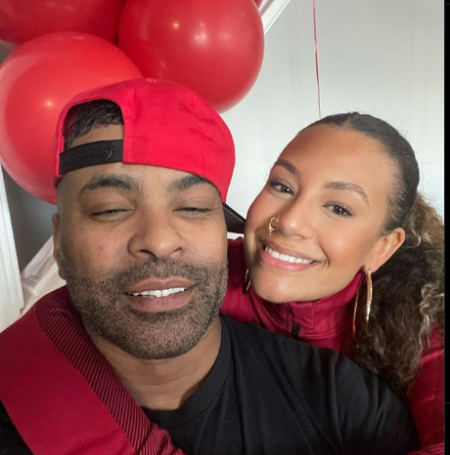 After welcoming their two daughters, the couple tied the knot in the Cayman Islands on September 8, 2003. They resided in Maryland and enjoyed more than a decade of happiness together.
However, their relationship took a turn for the worse when Solé asked for a divorce in 2014, explaining that they could no longer live together. In November 2014, Ginuwine and Solé publicly announced their separation, which was finalized with a divorce on July 22, 2015.
Despite the divorce, the former couple decided to share legal and physical custody of their two daughters, Story and Dream.
Story Asaundra Lumpkin's Siblings and Step-Parents
Story Asaundra Lumpkin has a total of eight siblings, a blend of half-siblings from both her father's and mother's sides. Her father, Ginuwine, has a son, Elgin Lumpkin Jr., from a previous relationship, and four other children from three different mothers. These siblings are Ramonda Lumpkin, Tiffany Lumpkin, Ginel Lumpkin, and Tahjair Lumpkin.
Lumpkin's mother, Solé, also has two daughters from a previous relationship, De'jan Nicole Lee and Cypress Soleil Lee.
Additionally, Story has had two step-parents since her parents remarried following their divorce. Ginuwine tied the knot with Shalana Santana in 2018, while Solé married Professor Griff, a member of the rap group Public Enemy, in 2017.
Stay tuned in Glamour Path for more celebrity articles.
-->