Gianna Toboni - The Brave Journalist Who Covered Cartel Crimes
Published Mon Feb 06 2023 By sush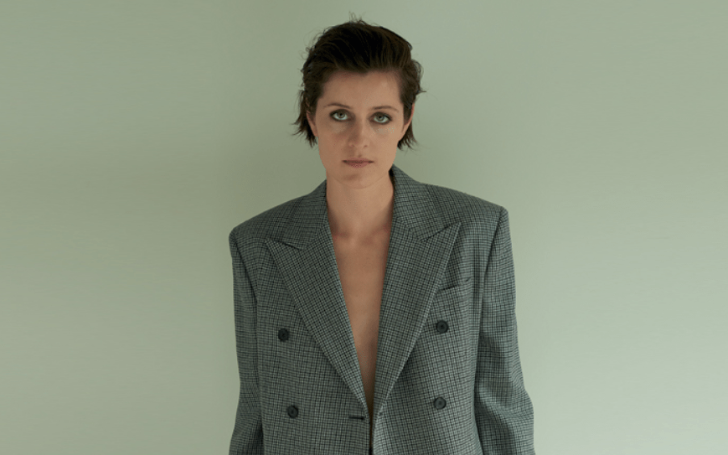 Does the name Gianna Toboni ring a bell? She is one of the few journalists who covered cartel violence and political corruption in Mexico. If you know her, you might also know that she is a VICE News correspondent, right?
Gianna is a famous news producer and television personality, who became known after working as a news reporter for VICE News from 2015 to 2018. She has also worked for ABC News and other TV stations. She has also tracked down Nigerian pirates on their illegal oil refineries and landed an exclusive interview with death row inmate, Scott Dozier.
Once listed in Forbes' 30 Under 30 list for media jobs, Gianna is a huge asset to any news network for her courage and work portfolio. She once spoke at TEDx in 2014 and was supported by her legion of adoring fans for her passion for journalism.
Net Worth of Gianna Toboni
The net worth of the news journalist, Gianna Toboni is estimated to be over $2 million. Along with being the correspondent of HBO's VICE News, she also used to be the head of foreign news at VICE News Tonight. She made around $100k per year as the journalist and producer of VICE News Tonight.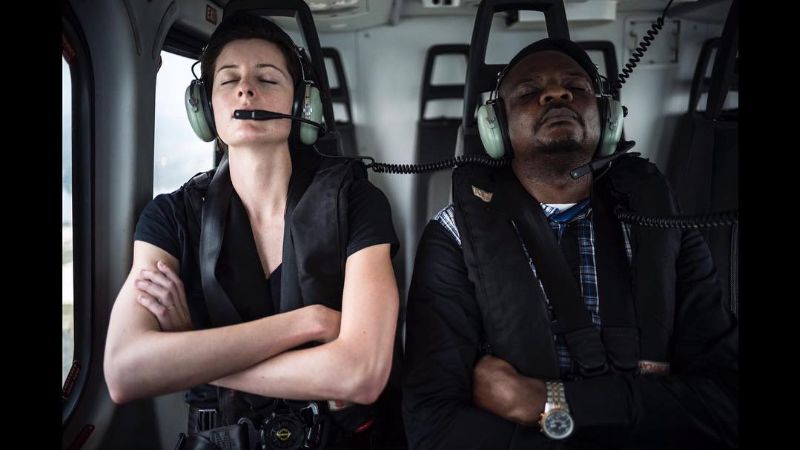 Well, that is for her reported personal wealth. But it might surprise you that she comes from a super rich family. According to sources, Gianna also comes from generational wealth. Her parents are uber-successful people. They own a huge vineyard in Sonoma County, California which sells premium Pinot Noir.
Furthermore, her father is the founder and president of The Toboni Group which is a very successful construction company. Her mother is a top-ranking real estate agent who has been in the business for over thirty years. Her four siblings are also very successful.
Early Life And Family Background
Gianna was born on 14 July 1988 in San Francisco, United States. She holds American nationality and is a Christian woman. As a person of Italian and Irish ancestry, her inner circle is very tight-knit and loving. She is the middle child of five kids born to Joe and Mary Toboni.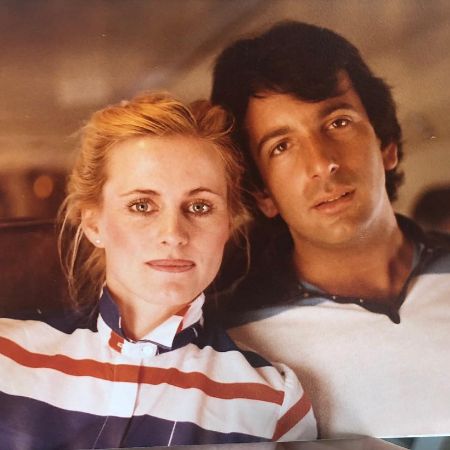 As Gianna was partly raised by her late grandmother, Rose Ramona Toboni, she was close to her. However, she sadly passed away when Gianna was just twenty-six years, in 2014. Her grandmother was a strong woman and was actually a single parent to her four kids after getting widowed early in her marriage.
Talking about her education journey, she was a bright student and academically talented. She was very interested in Journalism, so she chose Journalism faculties in her high-school journey. And also earned a bachelor's degree from New York University. Later, she got a chance to work as a journalist and definitely proved herself in the field.
What Did Gianna's Early Career Look Like?
Gianna began her career journey by doing an internship at ABC News during her university year. After completing high school and internships, she got different opportunities to work as a journalist. After graduating, she looked after new challenges and began creating her documentary on sexual abuse and minor abuse suffering from UN Peacekeeping forces.
After making the documentary, it caught the attention of Vice Media, which led to a release agreement with the media house and made the documentary very popular. Thanks to this, Gianna became a full-time employee of Vice. Similarly, In 2015, she started working at Vice, and since then, has submitted more than 30 very successful documentaries.
Gianna Has Received Numerous Awards For Her Projects
Gianna has gone on to produce multiple documentaries and docu-series for VICE media. Her projects usually make news headlines as the topics are further discussed by other media. Even HBO network's John Oliver from Last Week Tonight shined a spotlight on Transgender Rights and used one of her news stories.
Recently, she was the producer of a TV series named Small Town Secrets. She also worked as an actor in this project. For her documentary work, she has received an Emmy, GLAAD, Front Page, Gracie, and the Webby Award for Best Documentary Series.
Gianna's Sexuality Was Once A Hot Topic
Back in 2015, there was controversy regarding the sexuality of Gianna Toboni. At the time, she was working on LGBT topics. Since she had been working actively to support the LGBT community, many rumors flew suggesting that she was a hidden lesbian. However, regardless of the rumors, Gianna is a straight woman.
Moreover, Gianna is a personality who is an eager supporter of the LGBT community. She also talks about the rights of the community as basic human rights. She is active in raising her voice for the benefit of the LGBT community and shining a spotlight on their issues. One of the factors might be her sister Jaqueline who is actually a member of the LGBT community.
Gianna Is Married. Who Is Her Husband?
Though Gianna maintains her private life, she has been open about her marital life. Well, if you didn't know, she is a married woman who tied the knot with a man named Kyle Buckley. Reportedly, the couple tied the knot on 2nd September 2017.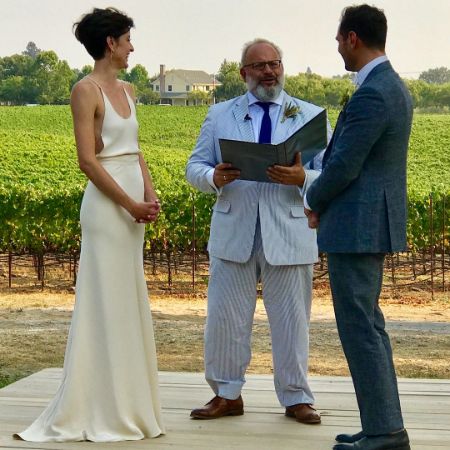 Gianna's husband, Kyle is an entrepreneur who is growing in business. Moreover, the couple has been reported to know each other since 2010. According to sources, they had been friends for a long time before they developed a romantic interest and got married. They are a happy couple who lead a peaceful marital life.
Has a Kid
Gianna and Kyle are quite secretive but a look at her Instagram suggests that they welcomed a baby in 2019. Though they never announced the arrival of their baby, they have posted tons of their kid's pictures on their social media sites.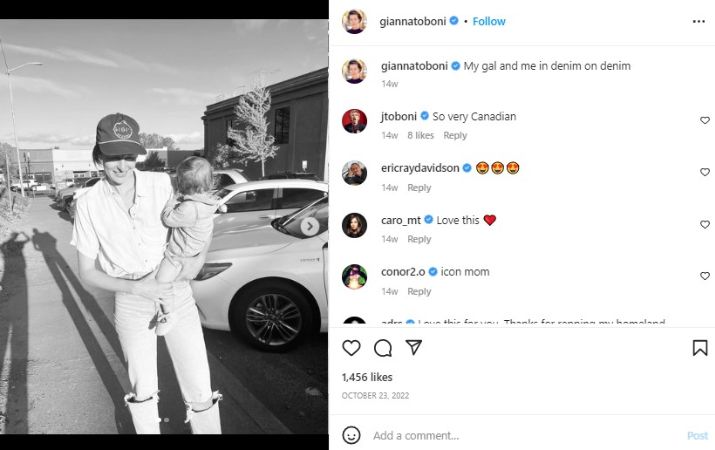 Moreover, it seems the couple has welcomed another child. However, since they've never announced the baby, the information is not verified. Along with the babies, they are also dog parents to an adorable pup named Baloo.
Gianna's Husband - Kyle Buckley
Kyle Buckley is the longtime boyfriend and current husband of Gianna Toboni. He is an entrepreneur who graduated from McGill University in commerce and is a marketing whiz.
Kyle opened his first company, Grady's Cold Brew in 2011 which sells New Orleans–style coffee concentrate that is brewed and bottled by hand in New York. He is one of the co-founders and board members of this company.
After that, he went on to open two more companies, Canopy Foods, where he is one of the co-founders and board members, and Pack Labs where he is the founder and CEO.
Her Youngest Sister Is A Famous Actress
Jacqueline Toboni, the only sister of Gianna is an actress of some renown. She is also a lesbian and has been very open about her sexuality. Jacqueline has starred in projects such as The Stand at Paxton County, the NBC drama Grimm, and The L Word: Generation Q.
She was once engaged to Australian Actress Kassandra Clementi but the pair called it quits. They have remained friends despite rumors that Kassandra left her for a man.
Gianna's Other Siblings
As a person with a large family, Gianna is right in the middle with two older brothers, Michael and Joey, and two younger siblings, little brother Paul and youngest sister Jaqueline. Let's know more about her three brothers.
Her oldest brother Michael is a doctor in San Francisco who works as a gynecologist and focuses on oncology. He is happily married and currently works in Birmingham.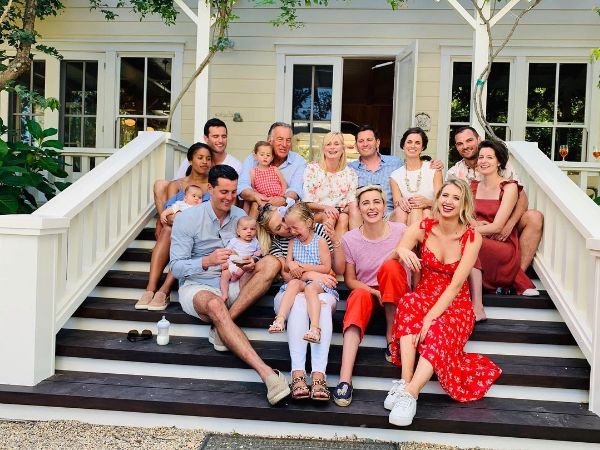 Her second brother was named after their grandfather, Joey has also followed in his footsteps and works in construction. He also does a lot of volunteer work and actually founded a non-profit to build 100% affordable housing for middle-income San Franciscans. He is married to a realtor, Gillian Toboni who is also a San Francisco Native. His wife works with his mother in Toboni and Co.
Younger brother, Paul Toboni is the Vice President, Amateur Scouting and Player Development for the Boston Red Sox. He is a graduate of the University of Notre Dame and went to UC Berkeley. He got married to Danielle Toboni in 2017 in a beautiful Christian ceremony.
Gianna Is As Beautiful As Her Sister, Jaqueline Toboni: Toboni Sisters Can Pass As Tweens
A natural beauty, Gianna is very aesthetically pleasing to the eyes. She has mixed European features. dark hair and light green eyes. She stands 163 cm tall and is about 53 kg. She shares her looks with her actress sisters as it is obvious to everyone that they are related.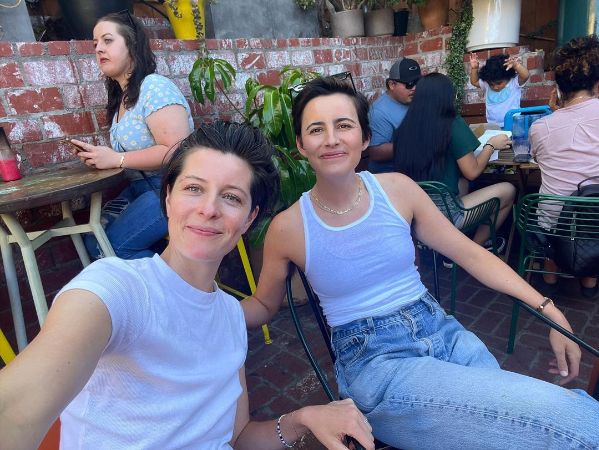 She has a slim figure and an athletic physique. She regularly works out and is always busy with her friends. A New York resident, she is no stranger to the hectic scene and often goes out.
Active on Social Media
The good news is that VICE News correspondent, Gianna is available on social media. Not only she is available, but she is also much active on them and often shares her daily life and gives updates on various topics regardless of it being one of the topics she covered.
On Instagram, Gianna is active under @giannatoboni and has over 31.5k followers. She is also active on Twitter under the username, @GiannaToboni, with over 29.9k followers. She also loves to interact with her fans and followers via comments.
Health Conscious Person
Did you know that the millionaire journalist, Gianna is conscious about her health and avoids unhealthy and junk foods? She also does regular exercise and workouts to maintain her body posture. Similarly, she is seen regularly on a morning walk with her pet which helps to make her fit and OK.
Being physically fit is a very important thing to Gianna as she is a journalist. She needs to remain fit and ready to jump when needed for her more active duties. So she has always maintained her body and health.
Follow Glamour Path for more interesting articles on celebrity biographies, relationships, and riches.
-->