Get to Know Gia Zavala Damon – Oscar Winner Matt Damon & Luciana Barroso's Second Child
Published Tue Feb 11 2020 By Akki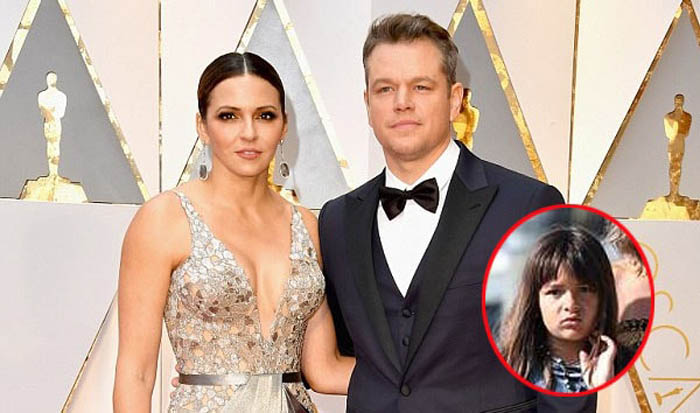 The Oscar-winning actor, producer, and screenwriter, Matt Damon is the father of a famous celebrity kid, Gia Zavala Damon with his darling Luciana Barroso, a former bartender. The couple welcomed their child on August 20, 2008.
The name "Gia" is an Italian word that means "God's gracious gift". Similarly, her middle name "Zavala" is a Spanish surname and pronounced as z-ah-v-AH-l-uh.
Parents Net Worth
Gia Zavala Damon comes from a reputed wealthiest celebrity family worth $171 million. Her father, Matt Damon is a famous actor, producer, and screenwriter, whose net worth is believed to be around $170 million.
His thirty years of experience in the entertainment industry have been the root of his massive wealth.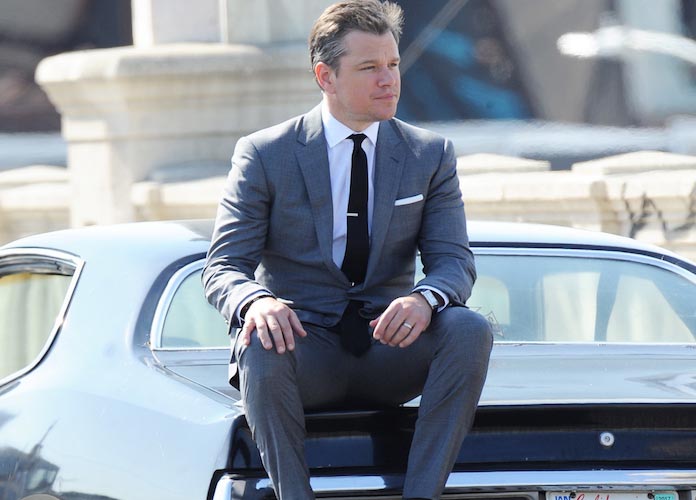 All credit goes to his acting credibility and talent that helped him to be part of massive hit movies like; The Bourne Ultimatum (2007), and The Talented Mr. Ripley (1999). The total box office collection of his Jason Bourne movie was around $444.46 million, where as The Talented Mr. Ripley bade over $128.79 million.
Besides acting, Damon has a hand on writing, where he and his best friend Ben Affleck who is worth $130 million wrote the script of the hit romance drama; Good Will Hunting (1997).
The movie was made under a $10 million budget and had a huge box office accumulating $225.93 million worldwide. Further, he also owns $16.745 million worth penthouse covers 6,218 sq ft in Brooklyn, New York.
Parents Relationship
Gia Zavala Damon's parents are one of the admire Hollywood couples for their strong bond and longing connection for over 15 years.
Matt and Luciana met in Miami, Florida, in April 2003, while he was filming "Stuck on You". At the time, she used to work as a bartender in the local club in Florida.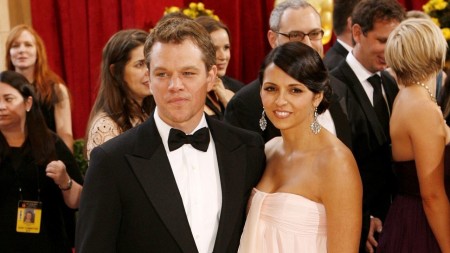 In their two years dating period, they learned about one another more closely. In September 2005, the pair got engaged.
Later on, 9th December 2005, they had a low profile wedding at the Manhattan Marriage Bureau.
The lover's renewal their marriage after 8 years on 13 April 2013 at the Sugar Beach resort in St. Lucia. The lavish wedding ceremony was attended by stars like Ben Affleck and Stanley Tucci including 48 more people. The guests had heartfelt moments listening to intimates messages and romance between Matt and Luciana.
Before the duo wed-locked, both Dawon and Barroso were engaged externally as Damon was dating Beetlejuice star Winona Ryder from 1997, where as Argentine Luciana Barroso was in a relationship with Arbello Barroso and shares a child with him.
After Barroso separated from Arbello Matt adopted her first born and she takes pride in Matt's decision of careing her daughter as his own flesh and blood.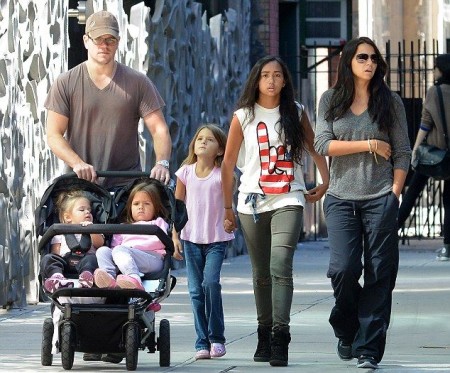 Siblings
The little, Gia Zavala Damon is the middle child of her parents and has two beautiful sisters; Isabella Zavala Damon and Stella Zavala Damon. Isabella is the first child of Matt with his beloved wife Luciana, born on June 11, 2006. Likely, Stella is the youngest child of the couple, born on October 20, 2010.
Further, Gia also has a half-older sister, Alexia Barroso from her mother's previous marriage with Arbello Barroso. Her father Matt happily accepted the charming Alexia as his own daughter after marrying Luciana.
Stay tuned to Glamour Path for more updates on Celebrity's babies.
-->