Get to Know Jeremy Rytky: Insights into the Life of Andrea Barber's Former Spouse
Published Wed Sep 27 2023 By prazu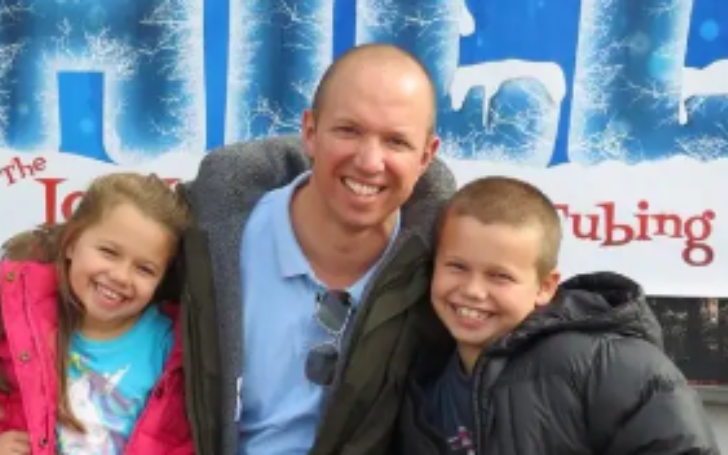 Jeremy Rytky is an American lawyer who became famous by marrying Andrea Barber, a well-known American actress. She is most famous for playing Kimmy Gibbler on the ABC show Full House.
Jeremy Rytky Early Life
Jeremy Rytky, whose full name is Jeremy James Rytky, was born in October 1973 in Rockland, Maine. Most of his family, including his parents and grandparents, are also from Rockland. His uncle, Sergeant Dennis R. Rytky, served in the Marine Army National Guard and was stationed at Fort Leonard Wood, Missouri, for over 28 years.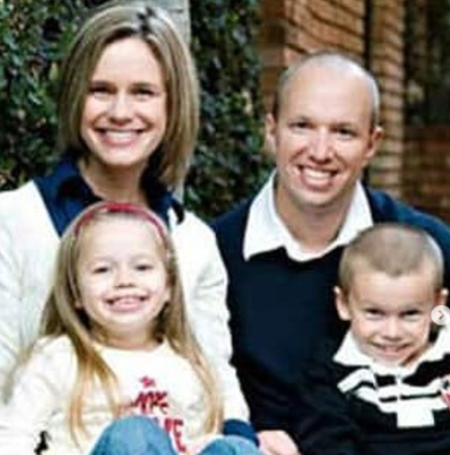 Rytky, the son of James Rytky, also joined the United States Marine Corps from 1997 to 2001, as mentioned in his LinkedIn profile. He served in the Marines before meeting Andrea Barber, who is known for her role in Days Of Our Lives. However, later on, Jeremy decided to pursue a career in law.
Jeremy Rytky Is a Lawyer in California
Jeremy Rytky became a lawyer after studying at Whittier Law School in California. He started practicing law in the late 2000s when he joined a law firm called Jones and Mayer. Two years later, Rytky began working at WACSEP, a company that manages education programs.
Rytky, who is now 49 years old, still works with WACSEP. He also has his own law firm called the Law Office of Jeremy J. Rytky, which he opened in August 2010.
Jeremy's law practice includes handling legal issues like lawsuits, general legal matters, class actions, employee rights, civil rights, and labor law. Even though he's originally from Rockland, he's based in Whittier, California.
Jeremy Rytky Was Married to Andrea Barber?
Jeremy Rytky and Andrea Barber, the actress known for her Twilight Zone cameo, first met in Southern California back in 2001. At that time, Rytky was a Marine stationed at Camp Pendleton, CA. They crossed paths at Irvine Spectrum, California when Barber happened to run into Jeremy.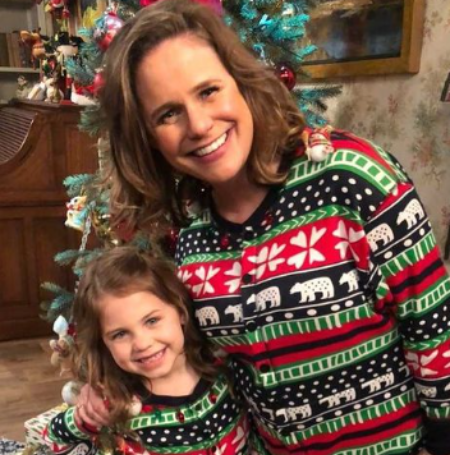 Rytky was hanging out with two of his male friends, and it was a Friday night. There was an immediate connection between them, and they quickly became a couple. They even went country line dancing not long after that. Interestingly, that night led to three couples forming, but only two of them, including Jeremy and Andrea, went on to get married and have kids.
Barber mentioned in May 2011 that their Friday night date was a big success. She said Jeremy's military look caught her attention, especially his shaved hairstyle. They went country line dancing shortly after that, and here they are after all these years.
Jeremy apparently had no idea he would marry an actress. He had seen Andrea on TV before meeting her in person, but he didn't recognize her at first.
Rytky and Andrea got married in 2002. Two years later, they welcomed their first child, a son named Tate James Rytky. Then in 2007, they had their second child, a daughter named Felicity Ruth Rytky. However, their marriage ended in 2014.
Jeremy is now married to another woman, but her name is not known to the public. They got married in August 2015, just a year after Jeremy's divorce from Barber.
Jeremy Rytky's Ex-Wife Went Through a Tough Time After the Divorce
While Andrea Barber now says that things are good between her and Jeremy Rytky, in her book, she talks about how difficult it was for her to feel happy again after their divorce. She is the mother of Tate James Rytky and Felicity Ruth Rytky, and she reveals that she experienced depression.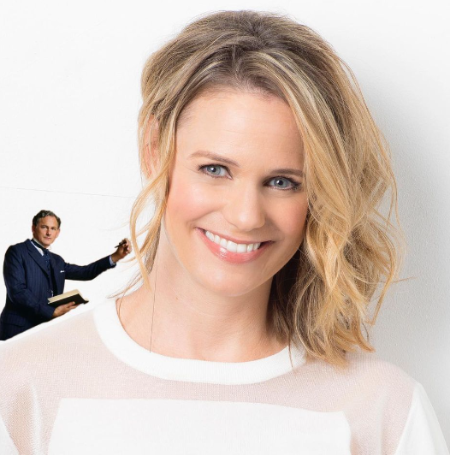 In her book, Barber shares that her depression actually began after the birth of her second child, Felicity, not just because of the divorce. She mentions that with the support of her family, friends, and therapist, she eventually started feeling like herself again.
Andrea, who is known for her role in "The Talk," also credits a specific concert by the Dorchester boy band, New Kids On The Block, for helping her a lot in overcoming her sadness.
Is Jeremy Rytky as Wealthy as His Actress Ex-Wife, Andrea Barber?
When we look at Jeremy Rytky and his ex-wife Andrea Barber's careers, it's quite clear that they have different professional paths, and their financial situations are likely different as well. Rytky's work doesn't involve a lot of public attention or media spotlight, unlike Barber's acting career.
Rytky isn't in an industry that guarantees high earnings, such as being a regular on TV shows or appearing in movies regularly. So, it's safe to say that Jeremy's net worth is probably not anywhere close to Barber's.
Andrea has appeared on TV for a long time, especially in Full House and its spin-offs, and she's believed to have a net worth of over $2 million or so, making her a millionaire.
Stay tuned in Glamour Path for more celebrity articles.
-->