Get To Know Alana Martina dos Santos Aveiro – CR7's Dughter With Georgina Rodriguez
Published Mon Feb 03 2020 By Samana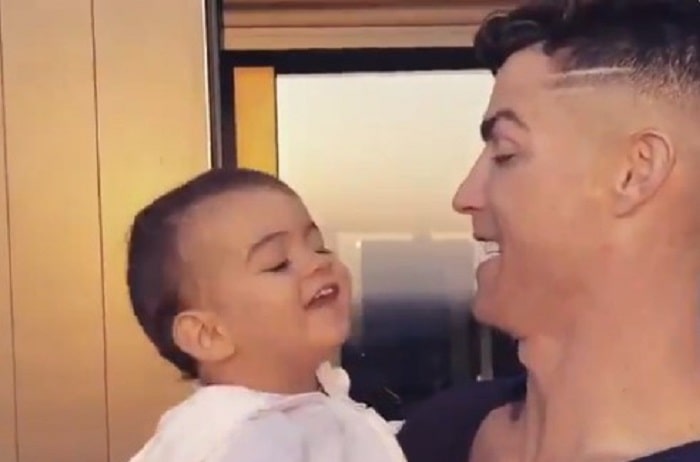 Alana Martina dos Santos Aveiro is the celebrity baby born to the famous football player Cristiano Ronaldo with his longtime girlfriend Georgina Rodriguez. Alana was born on November 12, 2017.
The name "Alana" is a German word for "Precious", "Beauty" and means "Serenity" in Gaelish likewise her middle name "Martina" in Latin means "Gods of war".
Parents Net Worth
Alana's mother, Georgina Rodriguez is a successful model and actress who has a current net worth of $10 million.
Alana's father, Cristiano Ronaldo is a successful soccer player for Juventus F.C. and has a super huge net worth of $460 million.
Moreover, the Portuguese mid-fielder's annually salary is reportedly around $64 million from his current club.
Parents Relationship
Alanas romantic parents met way back in August 2016 and started dating very shortly after that.
In 2017, they shocked the entire world when they announced that they were pregnant with their first child.
The lovebirds aren't married yet, but Georgina is often caught referring Cristiano as her husband.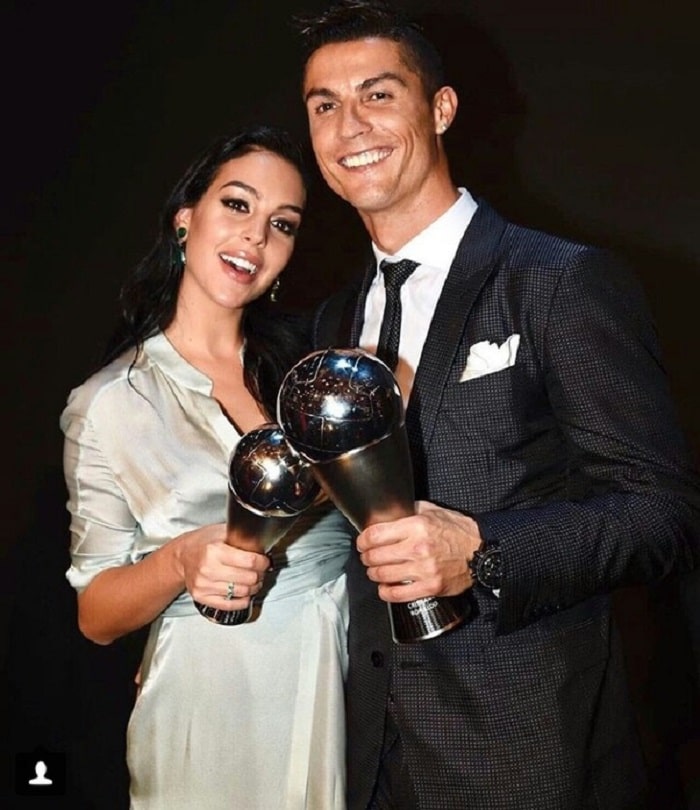 Siblings
Alana has 3 elder siblings Cristiano Ronaldo Jr, Mateo Ronaldo and Eva Maria.
Her eldest brother, who shares a lot of traits of her father, Cristiano Jr. was born on June 17, 2010 and Mateo and Eva are twins so their birthday is on June 8, 2017. Alana is really close to all three of her elder siblings.
Georgina Rodriguez has often shown that she loves all her children equally and even after she was born her mother is seen hanging out with all three of them.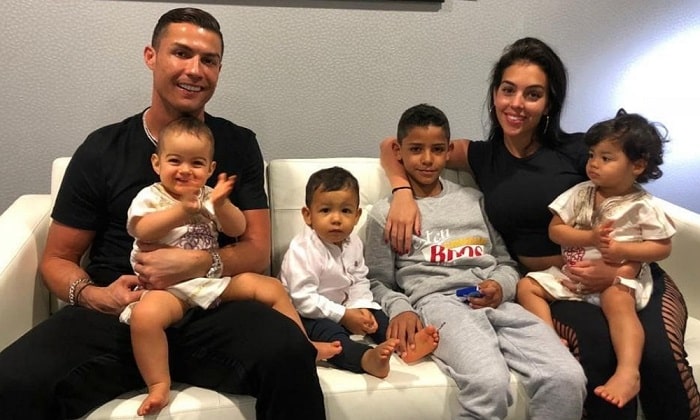 Father is a Great Footballer
Alana's father Cristiano Ronaldo is a world known footballer and is a 5 times 'Ballon d'or' winning player from Portugal who played a long and successful club career with real madrid and is now affiliated with Juventus F.C. as its full time midfielder.
Glamour Path For More Celebrity Babies.
-->