Gary Vaynerchuk's Better Half: Getting to Know Lizzie Vaynerchuk!
Published Tue Aug 29 2023 By prazu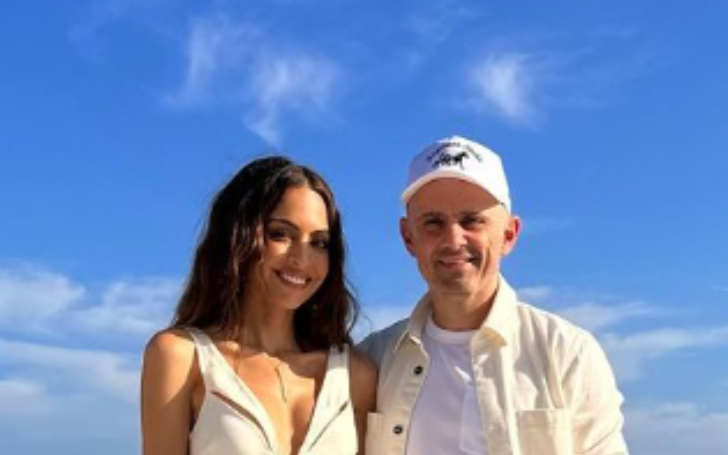 Gary Vaynerchuk, also known as Gary Vee, is an American businessman, writer, speaker, and internet personality. Vaynerchuk helped start companies like Resy, which helps people reserve tables at restaurants, and Empathy Wines.
Who is Gary Vaynerchuk's Girlfriend?
Gary Vaynerchuk is dating Mona Vand, a social media influencer from Persia who focuses on health and fitness. She also co-hosts the Core Self podcast.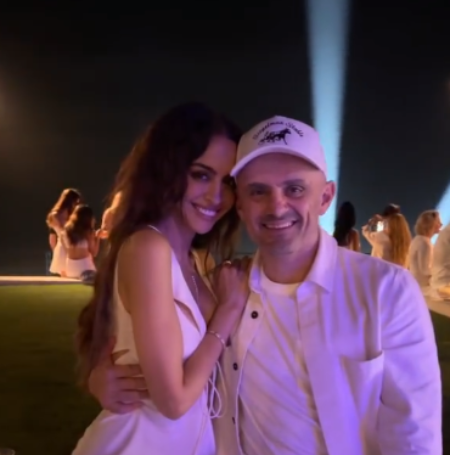 In a surprising picture Vaynerchuk posted on February 21, 2022, he was seen with Vand. The caption said, "You make me so deeply happy @monavand," with a heart emoji. They were standing close together, smiling, and Gary had his hand on her waist.
They've shared more happy moments on social media since then. Mona also posted a cozy picture with Gary, resting her head on his shoulder in a restaurant. She wrote, "Life with you is beautiful" in the caption.
Gary and Mona were seen together at Super Bowl LVI, and they've posted pictures of each other online. People have even congratulated them on social media, including Vaynerchuk's younger brother, AJ Vaynerchuk.
Vand, who is 36 years old, is a pharmacist with a Doctorate. She studied pharmacy at the Massachusetts College of Pharmacy and Health Sciences. Mona's brand focuses on helping people live healthier lives and is worth around $4 million. She's also a co-host of the Core Self podcast, where she talks about well-being and self-care.
Gary Vaynerchuk Was Married to Lizzie Vaynerchuk
Before his current relationship, Gary Vaynerchuk was married to someone else, his former wife Lizzie Vaynerchuk. The lovebirds got married in 2004 and have two children, a daughter named Misha Vaynerchuk and a son named Xander Vaynerchuk.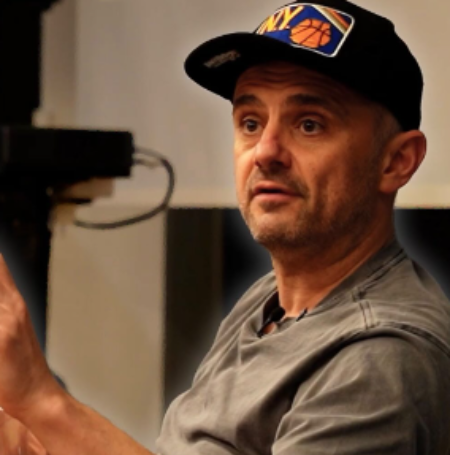 Vaynerchuk often says that Lizzie was like a strong pillar of support for him. In one of his talks, he mentioned that Lizzie being at home allowed him to fully concentrate on his work without worrying about their kids or any personal matters. Gary describes Lizzie as someone who prefers to stay out of the spotlight and is good at seeing the big picture.
Even though Gary and Lizzie haven't officially announced their divorce, it's widely believed that they've split up and are now no longer married. Reports suggest that if they indeed divorced, Lizzie might have been entitled to half of Gary's significant net worth, which is around $200 million.
Although Gary and Lizzie are divorced, he still respects and appreciates her. He frequently talks about her positive influence on his career and how she always supported him, no matter what challenges he faced, allowing him to focus on his work.
Gary Vaynerchuk's Kids
Gary Vaynerchuk and Lizzie Vaynerchuk are the parents of two children: a daughter named Misha Vaynerchuk and a son named Xander Vaynerchuk. Vaynerchuk, who is an entrepreneur from Belarus, has always kept his young kids away from the public eye. He hasn't shown many pictures of them, and even his wife Lizzie has done the same.
But Vaynerchuk has explained why he doesn't often appear in public with his children. Back in 2015, when he was 47 years old, he wrote a blog on his website titled 'BEFORE YOU QUESTION MY WORK/LIFE BALANCE, READ THIS.'
In the blog, Gary said that he and Lizzie had made a choice not to share a lot about their kids with the public. He wants to give Misha and Xander the freedom to decide when they want to be in the public eye. He likens it to keeping them behind a curtain until they're ready to step out on their terms.
Gary Vaynerchuk's Early Life
Gary Vaynerchuk was born in a place called Babruysk in the Soviet Union, which is now part of Belarus. When he was just three years old, he came to live in New York City in the United States. Vaynerchuk is from a Jewish background called Ashkenazi Jewish.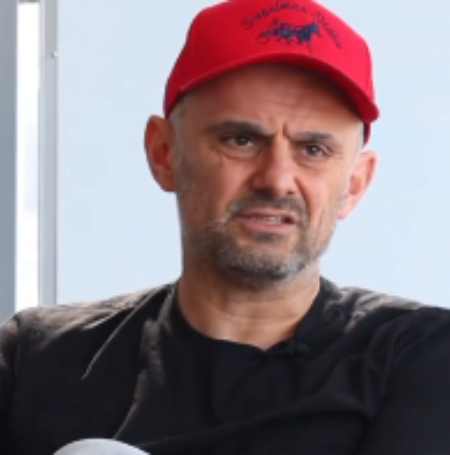 When Vaynerchuk was growing up, he stayed in a part of New York City called Queens. Later, his family moved to Edison, New Jersey. When Gary was 14 years old, he started working in his family's business, which sold wine.
Gary went to a school called North Hunterdon High School and finished thereafter his family moved again. In 1998, he got a bachelor's degree in management science from Mount Ida College in Newton, Massachusetts.
Stay tuned in Glamour Path for more celebrity updates.
-->