Get to Know Garry Chapman – Dog Chapman And Beth Smith's 19 Years Old Bounty Hunter Son
Published Fri Feb 07 2020 By DGM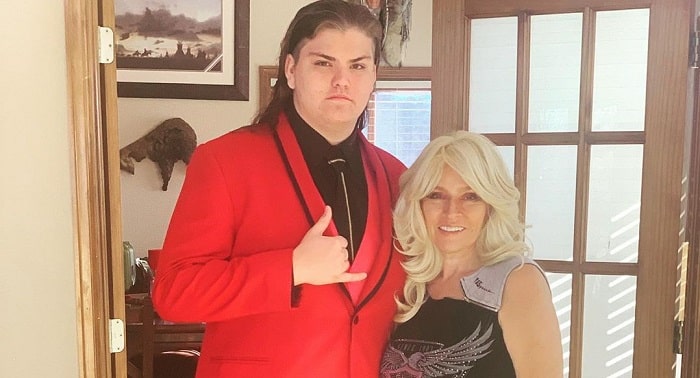 Garry Chapman is a son of the famous American bounty hunters and reality television stars, Duane 'Dog' Chapman and late Beth Smith. He also appears on the 'Dog the Bounty Hunter' along with his father.
Chapman was born on the 7th of February, 2001, in Hawaii, United States as the youngest child of Beth and Duane. Here are some lesser-known facts about him:
Net Worth
Garry holds an estimated net worth of $300,000 from his professional career as a bounty hunter and reality television star. He recently purchased a black 2020 GMC Sierra 1500 worth $29,600.
Wealthy Parents
Garry comes from a very wealthy parents as both of his parents had immense success in their career as reality TV stars and bounty hunters.
His father, Duane has a thrilling net worth of $6 million. Similarly, his mother, Beth also had a whopping $2 million fortune before her untimely and tragic death.
Parents' Relationship
Dog and Beth were married and living together for over 13 years. The two met way back in 1986, when Smith was merely a 19 years old teenager and Chapman was 35 years old.
They happened to meet one another when Duane was hired by his father to bail out the teenager who was accused of shoplifting with an unlicensed gun.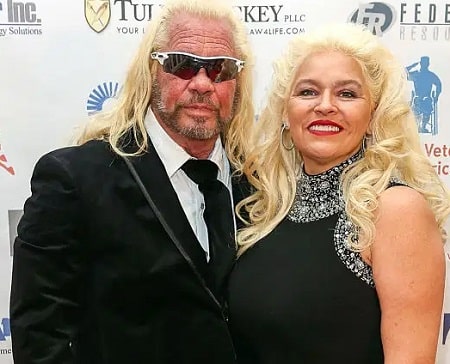 Following Beth's bail, she started working for Dog and his father. She, at the age of 29, became the youngest licensed bail bond agent after which she got to spend even more time with Duane.
After working together for several years, they fell in love and walked down the aisle on 20 May 2006. From their marriage of over a decade, they shared two kids: a son and a daughter Bonnie and Garry.
Elder Sister - Bonnie Joanne Chapman
Bonnie Joanne Chapman is the elder sister of Garry Chapman from his parents. She was born on December 16, 1998, in Denver, Colorado.
She is currently working as a make-up artist and skincare reviewer. Bonnie is an Instagram influence who is seen giving beauty tips to her 124K followers Instagram.
Elder Half-Siblings
Apart from blood sibling Bonnie, Garry also has a total of twelve elder half-siblings from both of his parents.
Firstly, she has two elder half-siblings: brother Dominic Davis and sister Cecily Chapman. Dominic was born from Beth's relationship with her ex-boyfriend whereas Cecily was born from Smith's ex-husband, Keith A. Barmore.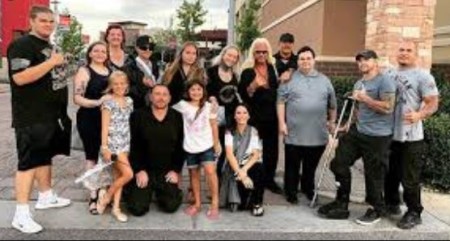 The 'Dog The Bounty Hunter' star has ten elder half-siblings from his father's previous relationships.
He has two elder brothers: Leland Chapman, and Duane Lee Chapman II, born from Dog's first marriage with La Fonda Sue Honeycutt.
Additionally, he has six more half- brothers Christopher Michael Hecht, James Robert Chapman, Tucker Dee Chapman, Wesley Chapman, Zebediah Duane Chapman, and Nicholas Chapman born from his father's past relationship.
He also has two elder sisters: businesswoman Lyssa Chapman and Barbara-Katie Chapman. Unfortunately, his elder sister Barbara-Katie passed away in a motorbike accident back on May 19, 2006.
Mother's Tragic Death
Garry's mother Beth passed away on June 26, 2019 suffering throat and lung cancer. She was previously diagnosed with stage II throat cancer in 2017. Though she was able to battle the disease at that time, the fatal disease returned again and took her life.
A special program 'Beth Chapman's Memorial Service' was organized and aired live for millions of viewers across the world where Dog, his close friends, and his other family members, celebrated Beth's life and paid tribute to her.
Girlfriend
Garry often posts pictures of his beautiful girlfriend on his official Instagram. Though these two are dating, he hasn't revealed the name of his sweetheart yet.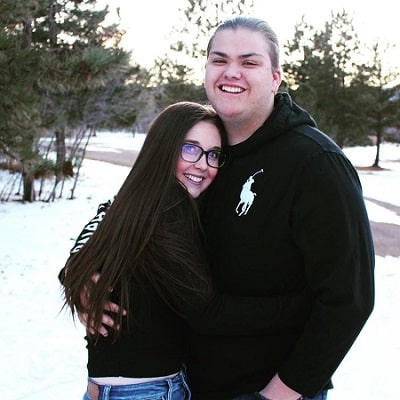 Garry has chosen not to reveal his girlfriend's identity. However, she keeps appearing in his Instagram posts which means they are very close to one another's heart.
Niblings
Garry has a total of seven niblings from his siblings. He has two nieces: Dakota Chapman, Leiah Breanna Chapman, and a nephew Cobie Chapman from his elder brother, Leland Chapman.
The bounty hunter has two nieces Abbie Mae Chapman and Madalynn Grace Galanti from his elder sister, Lyssa Chapman. Likewise, he has a nephew Travis Drake-Lee Chapman from his late sister Barbara-Katie and another nephew Dylan Chapman from his brother, Duane Lee Chapman II.
Certified Scuba Instructor
Apart from being a bounty hunter, Garry is also a certified scuba instructor.
Interested in Football
Garry is also a football enthusiast and is often seen playing the sport during his leisure time.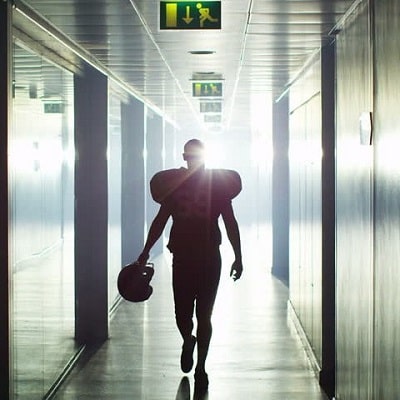 Instagram Account
Garry has amassed 65.1k followers on his Instagram account which goes by the name @garrychapman.
Visit Glamour Path for more latest and daily information regarding other celebrities' children.
-->