Gabriel Byrne's Daughter, Romy Marion: A New Force in Cinema
Published Thu Oct 12 2023 By prazu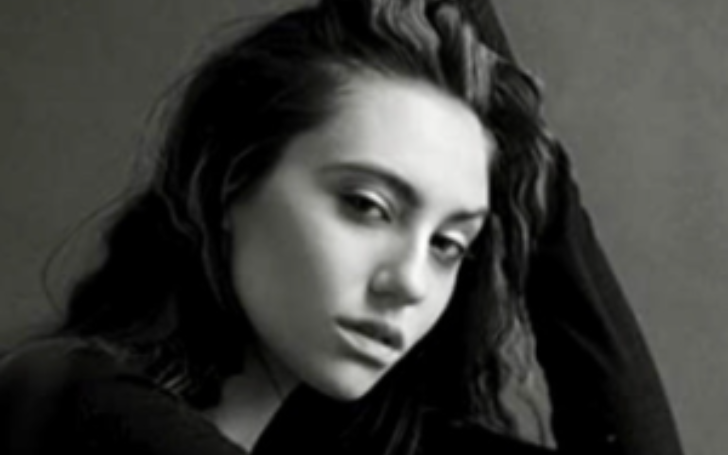 Romy Marion Byrne is an actress and former model. Byrne is best known as the daughter of Irish actor Gabriel Byrne. Despite having a famous family, she still works to prove herself as an actress.
So far, Byrne has only been in a few movies. One of her roles was as Ashleigh in a drama romance called "Many an Adoration" in 2017.
Romy Marion Byrne's Early Life
Romy Marion Byrne was born in Los Angeles, California on November 18, 1992. She is now 31 years old and is both beautiful and talented, just like her parents. Her parents are Gabriel Byrne and Ellen Barkin. Byrne is following in their footsteps by pursuing a career in the arts.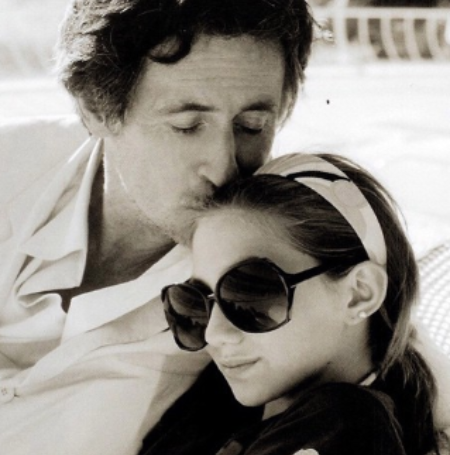 Byrne has a brother named Jack Daniel Byrne, who is a musician. He co-founded a blues band called The Dough Rollers and even toured with the famous Bob Dylan for a summer. Together, Romy and her brother Jack are making a name for themselves in the movie and music worlds, carrying on their family's artistic legacy.
Romy Marion Byrne's Net Worth And Ellen Barkin's Jewelry Collection
Romy Byrne has a pretty good net worth, estimated at about $1 million, which she earned through her work. Her parents, Gabriel Byrne and Ellen Barkin, are both very successful and have their own money.
Gabriel, who is an accomplished actor, director, and producer from Ireland, has about $16 million. Ellen, a famous American actress known for her strong personality, has a big net worth of $80 million.
Apart from her parents' money, it's interesting to know that Ellen collected a lot of valuable jewelry when she was married to businessman Ronald Perelman. After they got divorced, she had more than 100 valuable pieces, many of which were gifts from her ex-husband.
This collection had some remarkable things like a 32-carat apricot diamond ring and a pair of emerald and gold cuffs worth $80,000. She also had pieces from a famous jeweler called "JAR" and even a 16.94-carat diamond pendant that she apparently wore to bed.
But Barkin decided to sell her jewelry. She thought some of it was too showy and made her look like a trophy wife. In 2006, Ellen auctioned her jewelry and made over $20 million from it. She said she'd use the money to support her new film production company, showing her dedication to her creative projects.
Romy Marion Byrne is a Rising Star in Movies And TV Shows
Romy Marion Byrne, whose parents are the famous actor Gabriel Byrne and acclaimed actress Ellen Barkin, is making a name for herself in the entertainment industry. She is following in her parent's footsteps as an actress and former model and has been impressing audiences with her performances in movies and TV shows.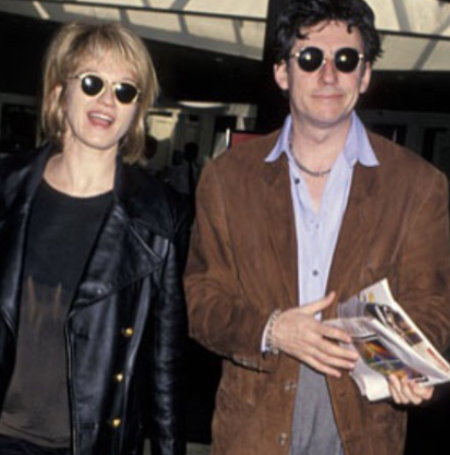 Byrne's striking appearance and natural talent have landed her in several notable films where she often plays supporting roles that leave a strong impression. For instance, in the drama romance movie "Love After Love," she portrayed Ashleigh, a complex character dealing with love and relationships.
Romy is shown her acting skills by bringing depth and authenticity to her role as Alli Whitman in the comedy-drama film "Flower." In the comedy movie "Shriver," she played Teresa, a witty and relatable college student, demonstrating her versatility.
Television has also been a platform for Byrne to display her talent. In the comedy series "Friends from College," she brought laughter as Dusty, a quirky and lovable character within the ensemble cast.
Romy's charm and sense of humor were also on display in the comedy series "Strangers," where she brought the character Ollie to life with her infectious energy. This young star is like Canadian actor Bodhi Sabongui, who is also gaining recognition in the entertainment world due to his impressive work.
Who is Romy Marion Byrne Dating?
As Romy Marion Byrne becomes more famous in the entertainment world, fans are curious about her personal life, especially her relationships and dating. She is the daughter of the well-known actor Gabriel Byrne and has gained attention for her talent and charm. However, she's been very private about her romantic life.
Up to now, Romy hasn't been publicly linked to any actors or partners. It seems like she's putting most of her time and effort into her acting career, focusing on her professional growth rather than romantic relationships.
Romy, who is 5 feet 7 inches tall, has kept her past relationships out of the public eye, choosing to keep her personal life private. It appears that she's more interested in establishing herself as a talented actress than sharing details about her romantic life.
As Romy Marion Byrne continues to advance in her career and personal life, any changes in her dating status will be shared. But for now, she's single and putting her energy into perfecting her craft and impressing audiences with her talent and charisma.
Stay tuned in Glamour Path for more celebrity articles.
-->