From Standup to Screen - The Role of Mike Epps in His Career, Net Worth and Personal Life
Published Thu Apr 27 2023 By sush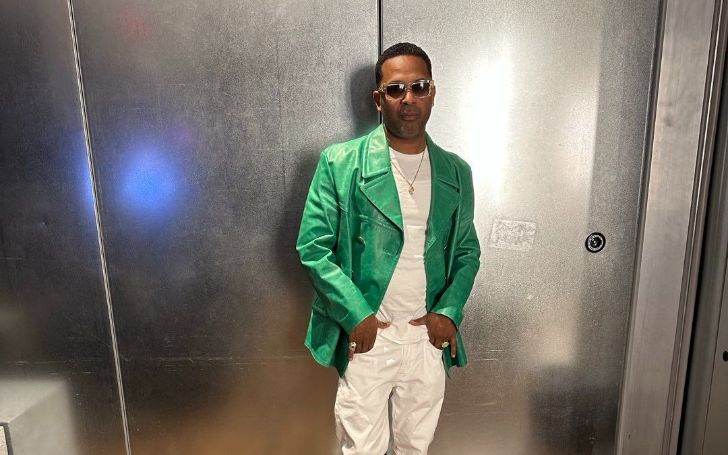 Mike Epps is an American actor, comedian, writer, and producer. He is known for his roles in movies such as "Next Friday," "Resident Evil: Apocalypse," and "The Hangover," as well as his stand-up comedy performances.
Epps is a highly talented and versatile comedian and actor known for his incredible sense of humor, infectious energy, and impeccable comic timing. With his captivating performances, he has won the hearts of millions of fans worldwide and has become a household name in the entertainment industry.
Whether he is performing stand-up comedy or portraying a character in a movie or TV show, Epps always manages to bring his unique personality and charm to the role. His witty humor, infectious laugh, and charming personality make him a joy to watch and a beloved figure in the entertainment industry.
Net Worth
Mike Epps has an estimated net worth of around $6 million. He has earned his wealth through a variety of income sources, including his successful career as a stand-up comedian, his work as an actor in film and television, and his endorsements and sponsorships.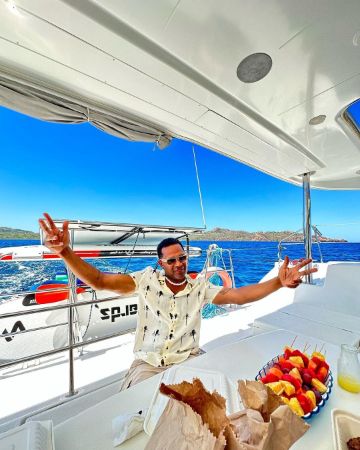 As a stand-up comedian, Epps has performed in sold-out shows around the world and has released several successful comedy albums and specials. He also earns income from merchandise sales related to his comedy tours, such as t-shirts and other merchandise.
In addition to his work as a comedian, Epps has appeared in numerous films and television shows throughout his career. He has earned a substantial income from acting, including salaries for his roles in movies and television, and residuals from past projects.
Early Life And Education: Grew Up In Poverty And Dropped Out Of School
Mike Epps was born on November 18, 1970, in Indianapolis, Indiana, USA. He grew up in a large family, the youngest of 10 siblings, and was raised by his mother, Mary Reed. His father, Tommy Epps, was absent from his life for much of his childhood, and Epps has spoken publicly about the impact that this had on him.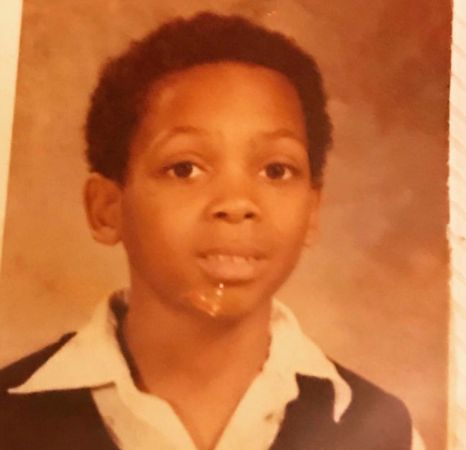 Epps had a difficult upbringing, marked by poverty and violence. He was exposed to drugs and crime from a young age and was involved in several illegal activities as a teenager. He dropped out of high school and began working odd jobs to support himself.
Married Twice With Five Kids: Expecting Another One
If you didn't know, Mike Epps has been married twice.
Mike is currently married to Kyra Robinson Epps. She is a producer and television executive who has worked on a variety of shows and projects throughout her careerThe couple got married in 2019 in a private ceremony in Newport Beach, California. They have a daughter named Indiana Rose, together. Moreover, they also announced that they are expecting another child.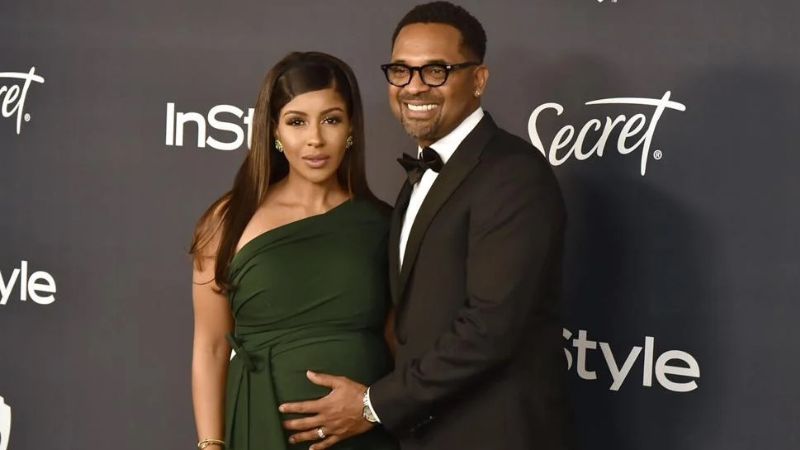 But before that, Mike was married to Mechelle McCain. They got married in 2005 and were together for about a decade before filing for divorce in 2016. They have two daughters together, named Bria and Makayla Epps.
Also, Mike has two kids from his previous relationships. They are Mariah Epps and Mike Epps Jr.
Mark Used Humor And Comedy To Cope-Up With His Situation
Mike Epps got into comedy at a young age, using humor as a way to cope with the challenges of his upbringing. He grew up in a tough neighborhood in Indianapolis, Indiana, and often found himself in trouble with the law. However, he discovered his talent for making people laugh and began performing stand-up comedy in local clubs as a teenager.
Epps credits his uncle, who was a comedian himself, with inspiring him to pursue a career in comedy. He also cites comedians such as Richard Pryor and Eddie Murphy as major influences on his style and approach to comedy. And so, he worked hard to hone his craft, performing in small clubs and open mic nights, and eventually began to gain recognition for his talent.
Epps worked hard to hone his craft, performing in small clubs and open mic nights and eventually began to gain recognition for his talent. His big break came when he was discovered by Def Comedy Jam, a popular HBO show that featured up-and-coming comedians.
Standup Career
Mike Epps started his stand-up comedy career in the early 1990s, performing at various comedy clubs in his hometown of Indianapolis, Indiana. He quickly gained a reputation as a rising star in the comedy world and began performing at larger venues across the country. He is known for his hilarious observations on life, his unique delivery, and his ability to connect with audiences of all ages and backgrounds.
In 1995, Epps caught the attention of Def Comedy Jam, a popular HBO show featuring up-and-coming comedians. His performance on the show was a huge success, and he went on to appear in several other Def Comedy Jam specials. He continued to build his career throughout the 1990s and early 2000s, performing stand-up comedy on various television shows and in comedy clubs across the country.
In 2006, Epps released his first stand-up comedy DVD, "Mike Epps: Inappropriate Behavior," which was a commercial success and helped to solidify his status as one of the top comedians in the industry. Since then, he has released several other successful stand-up comedy specials, including "Under Rated & Never Faded" (2009), "Don't Take it Personal" (2015), and "Only One Mike" (2019).
Acting Career
Mike Epps' acting career has spanned over two decades and has included a wide range of roles in both film and television. He has become known for his ability to portray both comedic and dramatic characters with equal skill, and his performances have earned him critical acclaim and a large and devoted fan base.
Epps' early film roles, including his breakout role in "Next Friday" (2000), established him as a comedic force in the industry. He went on to appear in a number of successful comedies, including "All About the Benjamins" (2002) and "The Hangover" (2009). In recent years, Epps has expanded his range as an actor and has taken on more dramatic roles, such as his portrayal of comedian Rudy Ray Moore in "Dolemite Is My Name" (2019).
In addition to his work in film, Epps has had a successful career in television. He has appeared in a number of popular shows, including "The Sopranos" (2006), "Boston Legal" (2007), and "Survivor's Remorse" (2014-2017). He also had a lead role in the short-lived comedy series "Uncle Buck" (2016).
Controversies
Like many celebrities, Mike Epps has had his share of controversies throughout his career. One notable controversy occurred in 2017 when Epps was caught on video apparently assaulting a man at a casino in New Orleans. Epps was arrested and charged with battery, but the charges were later dropped. Epps apologized for his actions and stated that he regretted the incident.
Epps has also been criticized in the past for his language and behavior in his comedy routines. Some have accused him of making derogatory comments about women and using offensive language in his material. Epps has defended his comedy as being reflective of his personal experiences and has stated that he does not intend to offend anyone.
Criticized For Being Cast For "Richard Pryor: Is It Something I Said"
Mike Epps was cast as Richard Pryor in the biopic "Richard Pryor: Is It Something I Said?" after a lengthy casting process. The film had been in development for many years, and several actors had been considered for the role before Epps was ultimately chosen.
Epps was reportedly a fan of Pryor's work and had long been interested in playing the iconic comedian on screen. When he was offered the role, he was thrilled and worked hard to prepare for the part. Epps spent months studying Pryor's life and career, watching his performances, and practicing his mannerisms and speech patterns.
Despite some controversy surrounding his casting, Epps was widely praised for his performance in the film. Many critics and fans felt that he captured Pryor's unique voice and personality, and brought his own comedic skill to the role.
Follow Glamour Path to find out more interesting articles about celebrity biographies, relationships, and riches.
-->