From Rap Icon to Family Man: Get the Details on Flavor Flav's Wife and Kids!
Published Tue Aug 01 2023 By prazu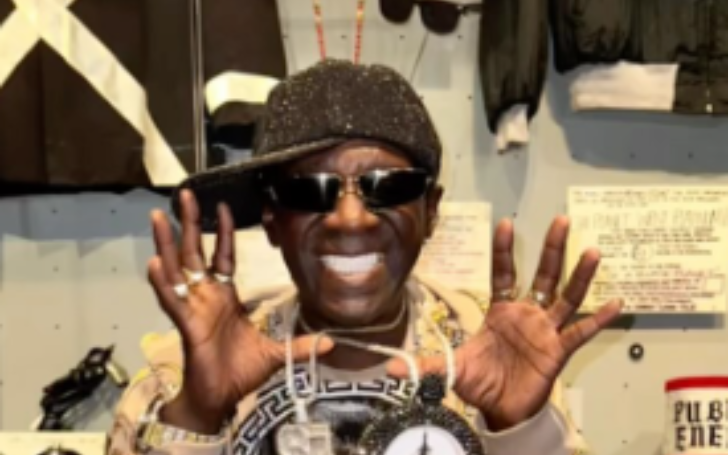 Flavor Flav, the renowned American rapper and hype man, is famous for his energetic shouts of "Yeah, boyeeeeee!" during performances. He co-founded the influential rap group Public Enemy alongside Chuck D.
In this article, learn in detail about Flav's personal and professional life.
Who is Flavor Flav's Wife?
Flavor Flav doesn't have a wife but he was engaged to Liz Trujillo. The pair met when Flav was filming the second season of Flavor of Love. It's not clear when they started dating. In 2010, the lovebirds welcomed their son, Karma Drayton.
While Karma is their only known child together, they both have children from previous relationships. Karma is Liz's second child and Flavor Flav's seventh child. In 2012, Flav was arrested and charged with assault and battery against Trujillo. She accused him of hurting her so badly that she couldn't walk and attempting to harm her 16-year-old son, Gibran Trujillo, with a butcher knife.
Flavor pleaded guilty to attempted assault as part of a plea bargain and was placed on probation for one year. He also underwent domestic violence training.
Flavor Flav Past Affairs
Karen Ross
In the late '80s and early '90s, Flavor Flav was in a relationship with Karen Ross. They welcomed three children into the world: Shanique, Karren, and Karla. Unfortunately, their relationship became tumultuous, and Flav faced legal troubles when he was charged with assaulting Karen, which led to him spending 30 days in jail.
Flav also lost custody of their children. After this incident, Flavor's family staged an intervention due to issues of domestic violence and drug charges that were filed against him. In the following years, Flav faced child support problems, often refusing to make payments.
Angie Parker
During the '90s, Flavor Flav found love with Angie Parker. Together, they had three kids named Da'Zyna Drayton, Quanah Drayton, and William Drayton. All of their children appeared with their father on the TV show "Growing Up Hip Hop: New York." However, Flav's personal struggles with drugs and legal issues seemed to impact their relationship, leading to their eventual separation.
Beverly Johnson
In 2000, after two stints in rehab, Flavor Flav was in a relationship with model Beverly Johnson. They resided together in the Bronx, along with Beverly's two children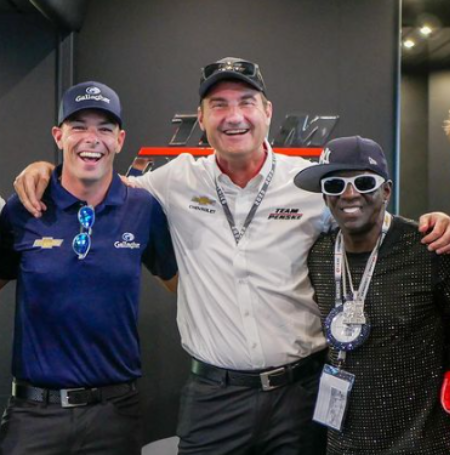 During this time, Flav faced another challenge when he went to jail at Rikers Island for nine weeks due to driving with a suspended license and numerous parking violations. Following his release, Flavor ended his relationship with Beverly and moved in with his mother, Anna Drayton, on Long Island, who sadly passed away in 2013.
Brigitte Nielsen
During his tenure on reality television, Flavor Flav's first girlfriend was actress Brigitte Nielsen. They met on VH1's "The Surreal Life" in 2004, which led to their own spinoff series called "Strange Love," which focused on their relationship. However, the series ended with Brigitte deciding to rekindle her romance with her fiancé, Mattia Dessi, whom she later married.
Nicole Alexander
For a brief period, Flavor Flav dated Nicole Alexander, who won the first season of "Flavor of Love." Although the show became a hit for VH1, Flav and Nicole's romantic relationship didn't last long. However, they remained friends after the split.
London 'Deelishis' Charles:
The winner of "Flavor of Love" season 2, London 'Deelishis' Charles, had a short-lived romantic connection with Flavor Flav after the show concluded.
Tiffany Pollard
Flavor Flav's romantic involvement with Tiffany Pollard, also known as "New York," played out on two seasons of "Flavor of Love." Pollard was the runner-up in season 1 and returned for season 2, finishing in 2nd place once again. Their relationship had its ups and downs after the series, but it did not endure.
Kate Gammell
In 2019, Flavor Flav was romantically involved with his former assistant, Kate Gammell. Kate gave birth to Flav's eighth child, a son named Jordan. She filed a paternity suit in 2019 in the Los Angeles County courts, and it was confirmed that Flavor is the father of the child. In an interview with HipHopDx in 2019, Kate shared that Jordan was not receiving child support from Flav, prompting her to sell merchandise to help support her son, with a percentage going to Children's Hospital.
Flavor Flav Early Life
Born in Roosevelt, New York, Flavor Flav, 64, grew up in the nearby community of Freeport within the Town of Hempstead. He shares familial connections with notable figures, such as his cousin, former Penn State basketball player Shep Garner, and his cousin, Brooklyn MC Timbo King of Royal Fam. Additionally, Flav is related to the famous rappers Ol' Dirty Bastard, RZA, and GZA from the Wu-Tang Clan.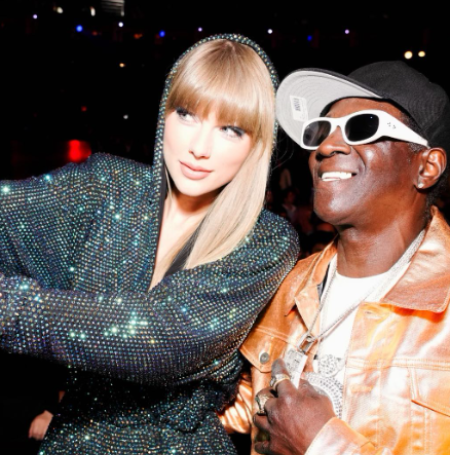 Flav displayed musical talent from a young age, teaching himself to play the piano at the tender age of five. He honed his musical abilities by singing in the youth choir at his church and mastering the piano, drums, and guitar. Remarkably, he became proficient in fifteen instruments, as noted by Chuck D. Unfortunately, his early life was marred by brushes with the law, leading to encounters with jail for robbery and burglary before dropping out of Freeport High School during the 11th grade.
Flavor Flav Academic Pursuits and Musical Beginnings:
In 1978, Flavor Flav attended culinary school, but his life took an exciting turn when he entered Adelphi University on Long Island. It was there that he met Carlton Ridenhour, who later adopted the stage name Chuck D.
The two budding artists collaborated on Chuck D's hip-hop college radio show and soon found themselves rapping together. The moniker "Flavor Flav" originated as his graffiti tag but soon became the name by which he would be widely recognized.
What is Flavor Flav's Net Worth?
As of now, Flavor Flav's net worth stands at $2 million. Alongside his successful career with Public Enemy, a legendary rap group boasting 14 studio albums and over 40 music videos, he gained significant popularity through various reality TV appearances.
Back in 2008, Flavor made a real estate investment by purchasing a 3,708-square-foot home in Las Vegas for approximately $685,000. This spacious property boasts four bedrooms and three bathrooms, providing ample living space for his comfort and lifestyle.
Stay tuned in Glamour Path for more celebrity updates.
-->