From Def Jam to Riches: How Rick Rubin Built His Empire and Grew His Net Worth?
Published Wed May 24 2023 By lsdx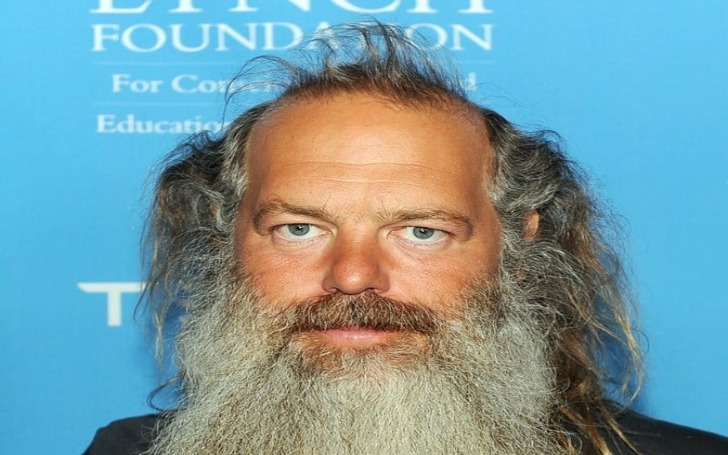 Rick Rubin is a legendary figure in the music industry, renowned for his profound influence as a producer, musician, and co-founder of Def Jam Recordings. Born on March 10, 1963, in Long Beach, New York, Rubin's remarkable career spans decades and encompasses a vast array of genres, from hip-hop and rock to country and electronic music.
Rick is renowned for his signature beard and unassuming behavior and has become an iconic figure. He is admired for his exceptional ability to extract raw emotion and authenticity from artists, ultimately shaping the trajectory of their careers. With a keen ear for groundbreaking sounds and an instinct for innovation, he has played an instrumental role in shaping the landscape of popular music.
Net Worth: How Rich Is Rick Rubin?
Rick Rubin, the acclaimed American record producer, has achieved remarkable success throughout his career, amassing a substantial net worth of $300 million just like Lars Ulrich. His wealth includes a conservative estimate of his production catalog rights, a testament to the enduring value of his musical contributions.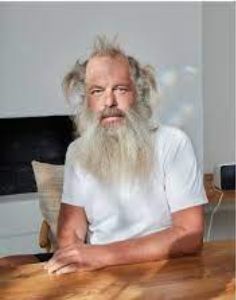 Rubin's impact on the industry is undeniable, particularly in his role in popularizing hip-hop during the 1980s through his iconic record label, Def Jam Recordings, which he co-operated alongside Russell Simmons. It became a pioneering force in hip-hop, fostering the careers of influential acts such as the Beastie Boys, Public Enemy, Run-DMC, and LL Cool J, among others. These early rap groups helped shape the genre, and their timeless albums bear Rubin's imprint.
How Rick Shaped His Career To The Next Level?
Following Rubin's time at Def Jam, he founded American Recordings, where he continued to make significant contributions to the music world. Collaborating with artists like Johnny Cash, Tom Petty, and Nine Inch Nails, he expanded his creative scope beyond hip-hop, demonstrating his versatility and artistic range.
From 2007 to 2012, Rubin served as co-president of Columbia Records, further solidifying his prominence in the industry. Throughout his illustrious career, he has produced albums for a multitude of artists and bands, earning him a well-deserved reputation as one of the greatest record producers in music history. His collaborations span an impressive range, including Linkin Park, the Dixie Chicks, Metallica, Red Hot Chili Peppers, and Neil Diamond.
Rubin's influence can be measured not only in critical acclaim but also in commercial success. For instance, his work with the Red Hot Chili Peppers alone has contributed to the sale of over 80 million albums. Furthermore, his exceptional talent has been recognized with nine Grammy Awards out of a remarkable 18 nominations.
A Quick Look At Rubin's Real Estate
In addition to his musical accomplishments, Rick Rubin is also known for his ownership of notable properties in Los Angeles. It showcases his discerning taste and passion for creating artistic spaces.
One of Rick's notable acquisitions was a gated mansion above the Sunset Strip in West Hollywood, which he purchased for $2 million in 1992. Spanning an impressive 9,300 square feet, this grand residence became a haven for creativity and inspiration.
Rubin Transformed His Mansion Into A Recording Space
Another intriguing property in Rubin's portfolio is a 4-bedroom home located in LA's iconic Laurel Canyon area, affectionately referred to as "The Mansion." Despite its spooky reputation as a supposedly haunted residence, Rubin saw its potential and acquired it for $785,000.
The Mansion later became synonymous with musical magic, as the Red Hot Chili Peppers took up residence there during the recording of their acclaimed album "Blood Sugar Sex Magik." This collaborative experience left a lasting impression on Rubin, leading him to transform the mansion into a dedicated recording space.
Since its transformation, The Mansion has witnessed the creation of countless notable albums. Esteemed artists such as Audioslave, Maroon 5, Linkin Park, Slipknot, and The Mars Volta have all utilized the space to bring their creative visions to life. The unique energy and history embedded within the walls of The Mansion have made it a sought-after destination for musicians seeking an environment conducive to their artistic process.
Rubin's ability to recognize the potential of spaces and transform them into sacred musical sanctuaries further demonstrates his visionary approach to music production. His properties not only serve as physical spaces but also hold a rich tapestry of artistic collaborations and groundbreaking works that continue to shape the musical landscape.
Early Life Of Rubin
Rick Rubin's upbringing in Lido Beach, New York, played a significant role in shaping his musical path. Born on March 10, 1963, he was raised by his parents, Michael and Linda, who fostered an environment that encouraged his creative pursuits. It was during his time at Long Beach High School that Rubin's passion for music truly took flight.
Fueling his musical aspirations, Rubin joined forces with a group of friends to form a band. However, it was a particular teacher who recognized his talent and potential, stepping in as a mentor and catalyst for Rubin's musical journey. This supportive educator helped facilitate the formation of a punk band named The Pricks, providing a platform for Rubin to channel his artistic expression and hone his skills as a musician.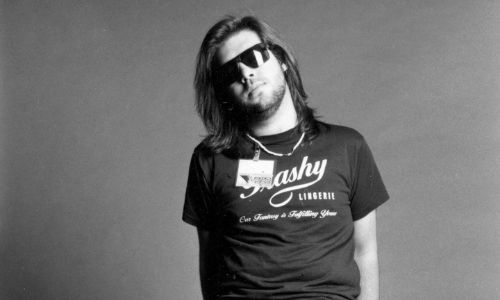 The experience of playing in The Pricks during his high school years left an indelible mark on Rick Rubin, setting the stage for his future endeavors as a musician, producer, and influential figure in the music industry. This formative period not only ignited his passion for music but also laid the foundation for the creative vision and innovative spirit that would define his career in the years to come.
Awards & Accolades That Reflect Rick's Passion For Music
Rick Rubin, the acclaimed record producer, has garnered numerous awards and achievements throughout his career. He has nine Grammy Awards to his name, including the prestigious Producer of the Year (Non-Classical) and Album of the Year for Adele's "21." His collaborations with the Red Hot Chili Peppers alone have resulted in over 80 million album sales.
As a co-founder of Def Jam Recordings, Rubin played a pivotal role in popularizing hip-hop, working with iconic artists such as the Beastie Boys and Public Enemy. He has been honored on lists such as Rolling Stone's 100 Greatest Artists of All Time and Time magazine's 100 Most Influential People in the World. His profound impact on music production and his ability to shape genres make him an unparalleled figure in the industry.
Social Media Accounts
Instagram: @rickrubin (Followers: Over 344k)
Follow Glamour Path to find out more interesting articles on celebrity biographies, relationships, and riches.
-->