Meet Frankie-Jean Sixx – Nikki Sixx's Daughter With Donna D'Errico
Published Tue Dec 17 2019 By DGM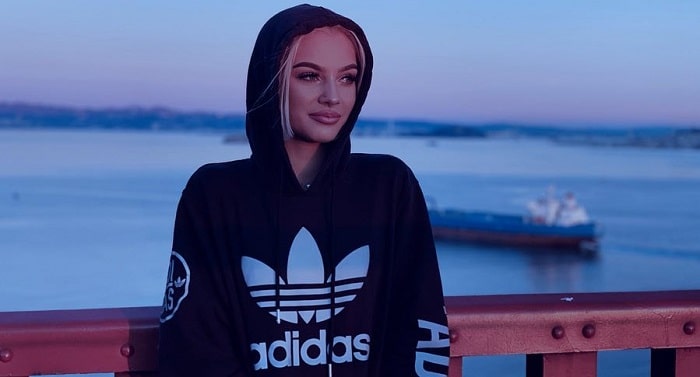 Frankie-Jean Sixx is a celebrity child of the famous American musician and songwriter, Nikki Sixx. She is the daughter of the renowned artist whom he had with his former wife, Donna D'Errico. She was born on the 2nd of January, 2001, in the United States.
The name 'Frankie-Jean' is a girl's name derived by combining two American names Frankie and Jean where Frankie translates to 'free one' and Jean translates to 'God's gracious gift'. Here are some facts about her:
Parents' Net Worth
Frankie-Jean's parents; Nikki Sixx and Donna D'Errico are very big and renowned names when it comes to the music and film industry. The two celebrities are worth millions as they have made a lot of money from their successful career. Nikki holds an estimated net worth of $65 million from his career as a photographer, author, songwriter, bassist, and fashion designer. Talking about Donna, she has a whopping fortune of $500,000 from her acting and modeling career.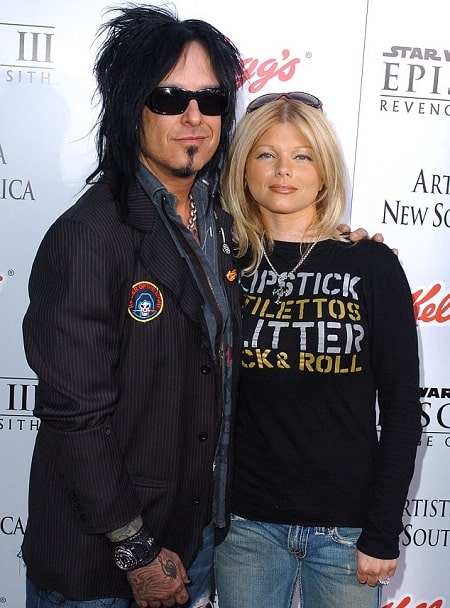 Relationship of Parents
Frankie-Jean Sixx's father Nikki was married to her mother, the former Playboy magazine model, Donna for about 11 years. The two walked down the aisle back on December 26, 1996, and gave birth to Frankie from their marital relationship.
But after six years of becoming parents to their child, they split on June 27, 2007, because of the problems and conflicts that arrived in their marriage. After their divorce, D'Errico never married another man whereas Sixx married Courtney Bingham.
Boyfriend - Easton Easterson
The 22-year-old daughter of Donna, Frankie-Jean Sixx is currently dating an Ice Hockey player, Easter Easterson who is currently playing for the team 'El Paso Rhinos' which is a junior ice hockey team based in El Paso Texas.
The two have been dating for more than five years now and have gone through several ups and downs in their relationship. The duo support and motivate the other in their profession a lot and will marry soon once they get settled properly and have proper savings.
Was a Teen Mom
You'd be shocked to know that Frankie-Jean Sixx was actually a mom when she was a teenager. Yes, it was back in 2016 and at the time when she was just 15 years old. She had a baby boy named Jesse Evan Easterson with her boyfriend. But as fate didn't go their way, the child passed away at the time of birth which was on November 20, 2016.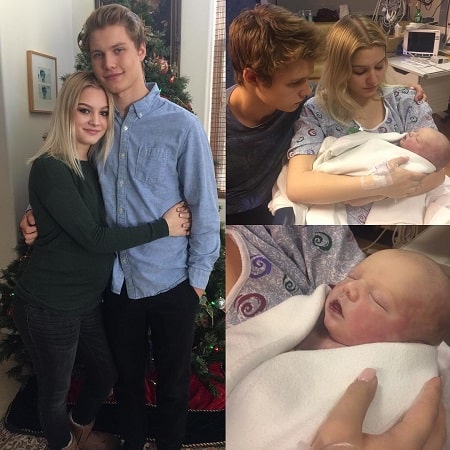 Though the couple has already gotten over the heartbreaking event, they still miss their child a lot and often mention that they miss him in their pictures. The two always make the memorial of their late boy to show how much his parents love him despite his death.
Is a Make-Up Artist
As Frankie is already 18 now, she has pursued a career as a make-up artist, unlike her father and mother's profession. She is exceptionally good at doing makeovers on people's faces and giving them a totally magical appearance. She usually gets to do make-up on people who want to look glowing and stunning on their special day. She charges a decent amount of money for her work.
Father Reversed Vasectomy at 60
Last Year, Nikki Sixx reversed the Vasectomy procedure that he underwent after his divorce from Frankie's mother, Donna. The reason behind reversing the procedure is that the radio host wanted to have his fifth child with his current wife, Courtney Bingham.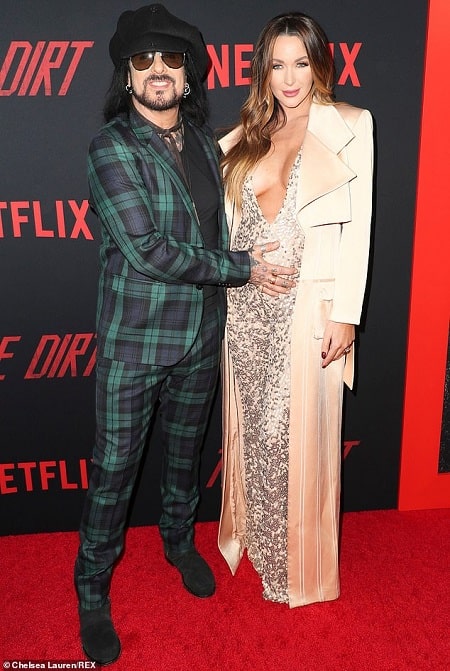 The sole motive of having a baby despite the age of 60 years old was that Sixx missed being a daddy to his children. He stated that all four of his children were already grown up and he missed becoming the father of his young child. Therefore, after reversing the surgery, his sperm was planted on his spouse's body through In Vitro Fertilization (IVF) surgery. As of now, the couple has already given birth to a daughter named Ruby who is four months old now.
Is Also a Painter
We all know that Nikki's daughter is a genius make-up artist, but very few people know that she is also a very talented painter who loves drawing different meaningful art with her thoughts and colors. Not only she paint paintings, but she also sells them through the website Society 6 for a very affordable price. If you are an art admirer, it would be worth taking a look at her creation.
Half-Siblings
The only daughter of Nikki Sixx with Donna D'Errico isn't the only child of her father. Indeed she is the second-youngest or fourth child of his legendary musician father. She has a total of four half-siblings from her dad and his marriage with other women.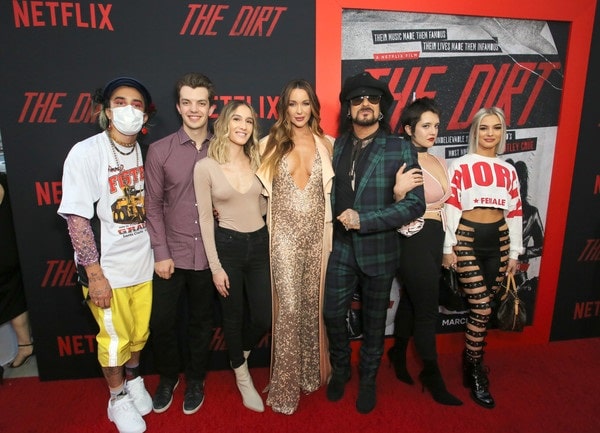 Frankie-Jean has three elder half-siblings; brothers Gunner Nicholas Sixx and Decker Nilsson Sixx, and sister Storm Brieanne Sixx. These siblings are from her father's previous marriage with former Playboy model and actress, Brandi Brandt.
Sixx also has a younger half-sister, which we mentioned earlier, from her current stepmother and her father named Ruby Sixx. Ruby is the youngest among the five children of the 'Mötley Crüe' bassist.
Has Petted Several Dogs
As the gorgeous make-up artist currently lives in a live-in relationship with her partner Easton, the couple has also petted some fur babies because of their love for dogs. They have about five dogs as pets in their house which consists of a Labrador, three terriers, and a bulldog. They consider their pet dogs as their family members and often take them out with them whenever they go out for walks, jogging, etc.
Visit Glamour Path for the more latest information about other celebrities' children.
-->