Fox News Host Carley Shimkus & her Husband Peter Buchignani's Welcomes Baby Boy: A Look Into Their Married Life
Published Sun May 21 2023 By Logan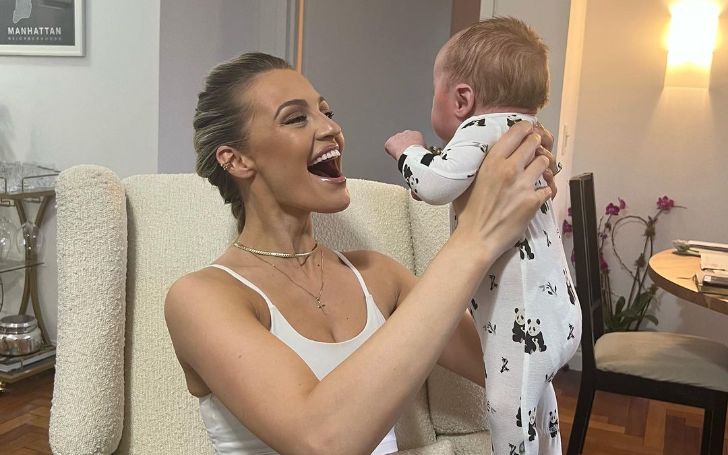 Fox News host Carley Shimkus and her husband Peter Buchignani have been overjoyed since the arrival of their newborn son. The couple took to Instagram to share the exciting news, posting a heartfelt video and caption expressing their immense love and gratitude.
This momentous occasion marks the beginning of a new chapter in their lives, filled with joy, love, and the beautiful journey of parenthood. Let's delve deeper into their story and explore the details surrounding this wonderful news.
A Love Story: Carley and Peter's Journey
Carley Shimkus and Peter Buchignani's love story began at a serendipitous moment during Shimkus's birthday party in 2011. Little did they know that this chance encounter would set the stage for a beautiful journey of love and companionship that would shape their lives in the years to come.
What started as a friendship built on shared interests and a genuine connection gradually blossomed into a deep and romantic relationship. Carley and Peter discovered a profound understanding of one another, supported each other's dreams and aspirations, and navigated life's ups and downs together with unwavering commitment and love.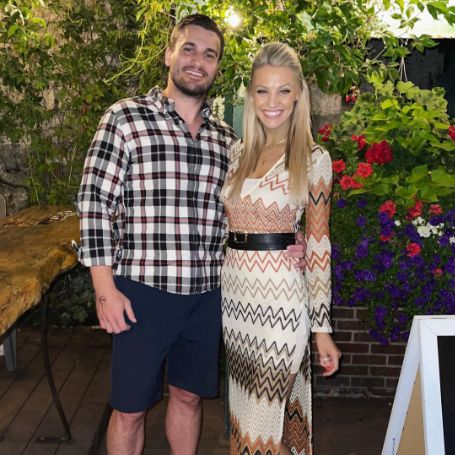 In 2015, surrounded by their loved ones, Carley and Peter exchanged vows, pledging their love and devotion to one another in a heartfelt ceremony. Their wedding day marked the official beginning of their lifelong commitment, solidifying their bond and setting the stage for the adventures that lay ahead.
Over the years, Carley and Peter have built a strong foundation for their relationship, characterized by mutual respect, trust, and open communication. They have celebrated each other's successes, weathered challenges hand in hand, and continuously nurtured their love, fostering a deep sense of companionship and understanding.
The Exciting Pregnancy Announcement
In August 2022, Carley Shimkus shared the exciting news of her pregnancy with viewers during an appearance on Fox & Friends First. Overwhelmed with joy and anticipation, she expressed her excitement about becoming a mother and spoke highly of Peter Buchignani's abilities as a devoted and loving father.
This heartfelt announcement marked the beginning of a period filled with preparations, anticipation, and an outpouring of love and support from Carley's fans and colleagues.
Did You Know Carley Shared Her Son's Picture Through Her Instagram?
Carley Shimkus and Peter Buchignani recently introduced their precious bundle of joy to the world through an Instagram post. She disclosed the news on Instagram with a video from Shot of the Morning. The caption to the post read:
"Welcome to the world sweet Brock. You have unlocked a place in our hearts we didn't even know we had. Your dad and I love you so much! Thank you @foxandfriends for the standing o! It may take me a little longer than Monday to get back. But i'll be seeing everyone soon."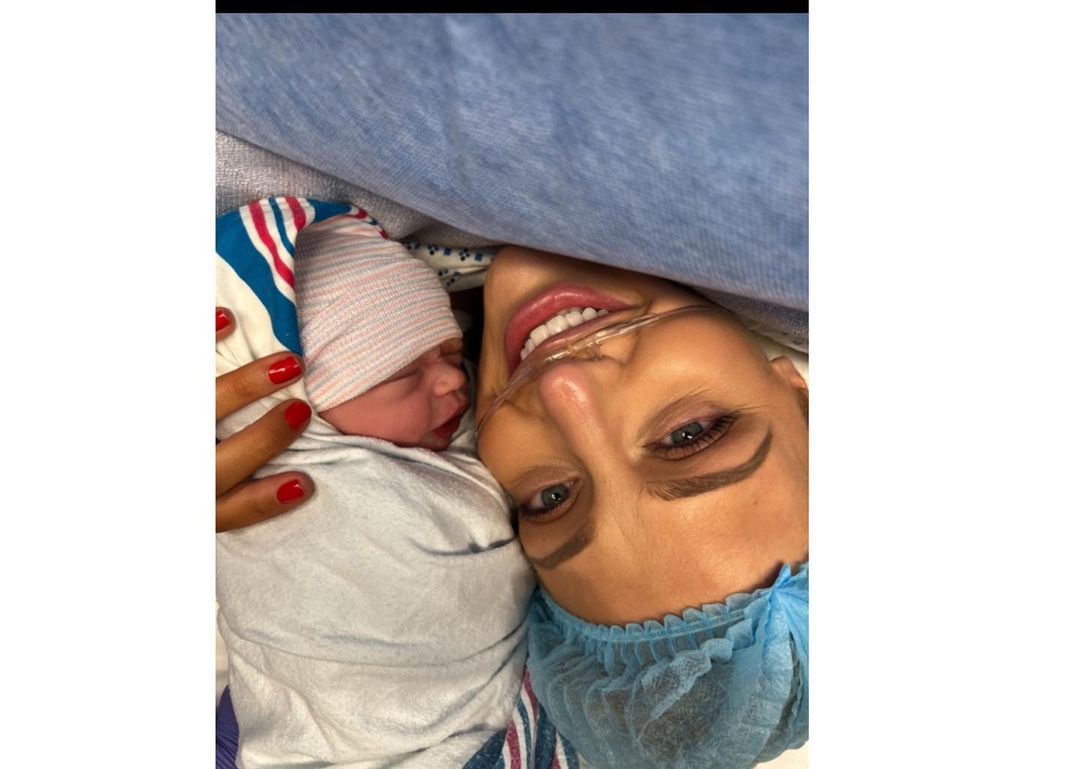 Their newborn son, Brock Edward, has already stolen their hearts with his arrival. Weighing 7 pounds and 1 ounce at birth, Baby Brock is a beautiful addition to their family.
In Carley and Peter's Instagram caption, the couple expressed their profound love for their little one, acknowledging the immense joy he has brought into their lives. They also extended their gratitude to their Fox & Friends colleagues for their unwavering support and love during this special time.
As Carley and Peter embark on the journey of parenthood, their strong bond, love, and dedication will undoubtedly guide them. The joy and happiness that Baby Brock has already brought into their lives will continue to grow with each passing day. Congratulations to Carley and Peter on the arrival of their son, and may their family be blessed with an abundance of love, laughter, and cherished moments in the years to come.
Peter Buchignani: The Supportive Husband and Father
Peter Buchignani, a graduate of Princeton University, has been a source of unwavering support for Carley Shimkus throughout their journey. With a bachelor's degree in Political Science, he excelled academically while also participating in sports such as football and basketball.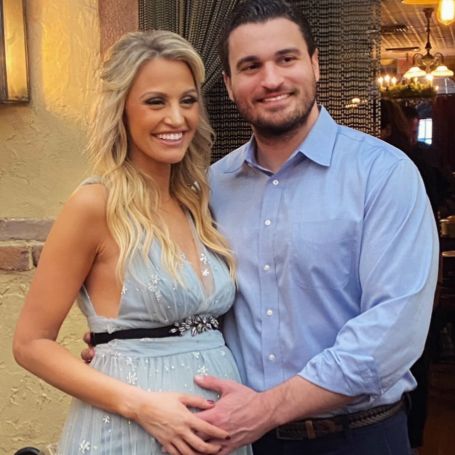 Peter's love for athletics translated into his career choices, where he held positions in sales and business development at renowned financial institutions like Barclays Capital and Deutsche Bank. Currently employed at Amherst Pierpoint Securities, he skillfully balances his professional life with the joys and responsibilities of fatherhood.
Carley Shimkus: A Rising Star at Fox News
Carley has undeniably made a name for herself as a rising star within the esteemed Fox News network. Her journey began as a production assistant on the Fox Business Network, where she showcased her remarkable talents and unwavering dedication to her craft. Through her hard work, and sheer passion for delivering news, Carley quickly ascended the ranks, earning her well-deserved recognition as an associate producer.
Carley's career trajectory within Fox News is a testament to her exceptional abilities and relentless pursuit of excellence. Her natural charisma and engaging on-screen presence have captured the attention of viewers, making her a beloved figure among the audience.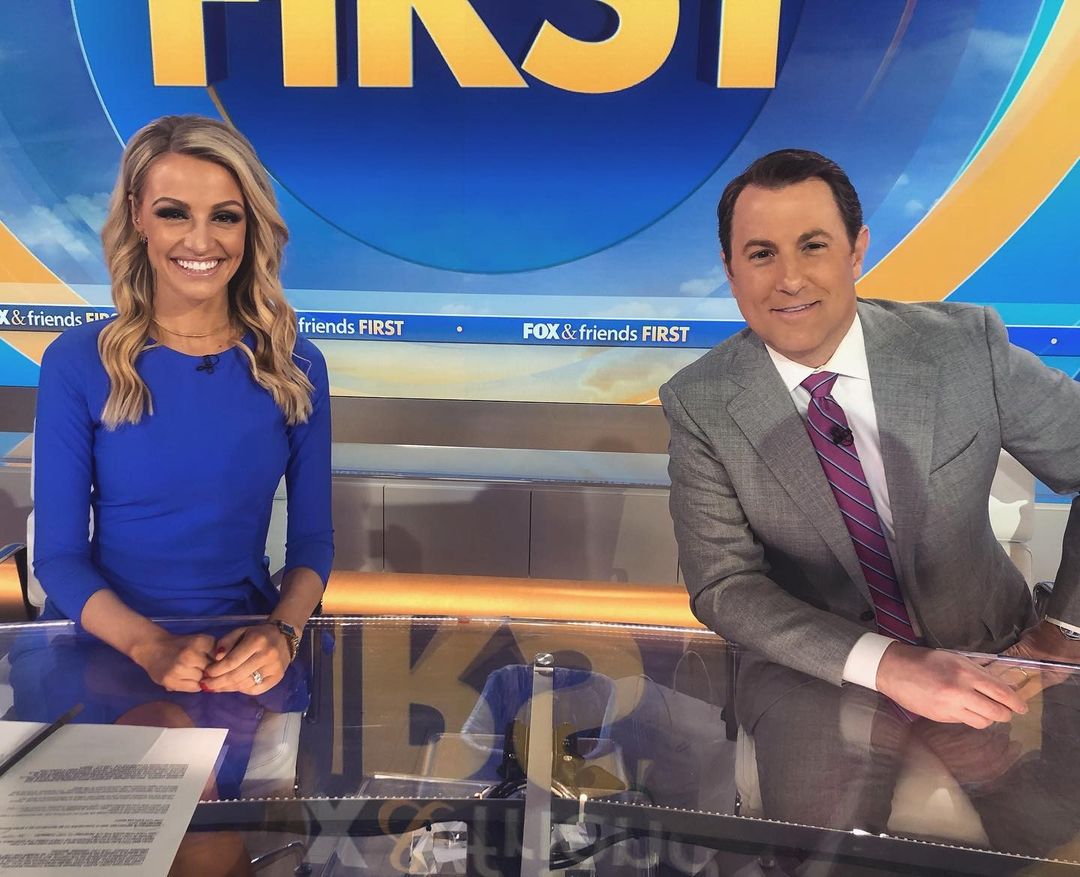 With a genuine passion for journalism and a keen eye for captivating storytelling, Carley has carved out a niche for herself as a trusted voice in news reporting. One of her notable presence includes her appearances on the highly regarded show, Fox & Friends First.
American news anchor and reporter, Rob Schmitt was also the former co-host of this show. As a prominent member of the program, Carley fearlessly tackles trending global topics, providing insightful analysis and thought-provoking discussions.
How Rich Is Carley Shimku?
Carley Shimkus's flourishing career in the news industry has not only garnered her fame and recognition but has also translated into substantial financial success. As a Fox News host, her talent, dedication, and the value she brings to the network have contributed to her impressive net worth, which is estimated to be around $1.5 million.
Her financial journey is a testament to the hard work and perseverance she has invested in her profession. Through her captivating on-screen presence and ability to engage viewers, Carley has solidified her position as a valuable asset to Fox News.
For more celebrity gossip like this, do follow Glamour Path.
-->