Get to Know Finnegan Biden – Joe Biden's Grand Daughter From His Son Hunter Biden's Side
Published Sun Mar 15 2020 By aisha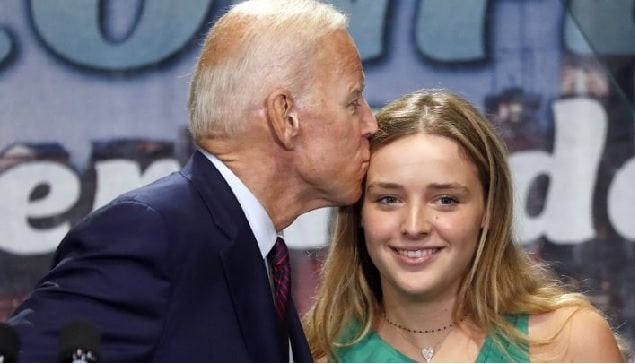 Finnegan Biden is the grand-daughter of Joe Biden from his second-born son Hunter Biden with his first wife Kathleen Biden. Joe is the Former 47th Vice President of the United States while her father Hunter is an American lawyer and lobbyist. She was born in 2001.
Then name Finnegan's etymology is a historical origin name which means "fair / white".
Let's find some more things about Finnegan Biden:
Blessed With Two Siblings
Biden has two sisters Naomi Biden and Maisy Biden. Naomi is the oldest sister in her family, born in 1995. She went to Sidwell Friends School in Washington, D.C.
She was named after Joe's daughter Naomi "Amy" Biden, who died in 1972 after Joe was elected to his first political office.
When Amy was 13 months old, she along with her mother died when they were hit by a truck carrying corn cobs while they were in a family's station wagon. They were buying Christmas trees when this tragic incident happened.
Joe's other children Beau (3 years old) and Hunter (2 years old) were also in a critical condition after the incident.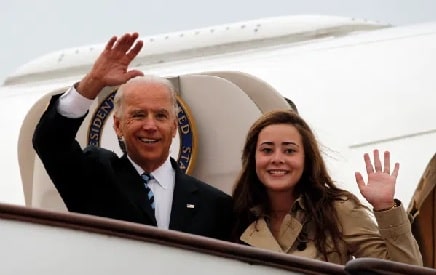 Maisy is the youngest of all, she was born in 2002. She and her best friend Sasha Obama, Daughter of Barack Obama graduated from Sidwell Friends School on June 9, 2019.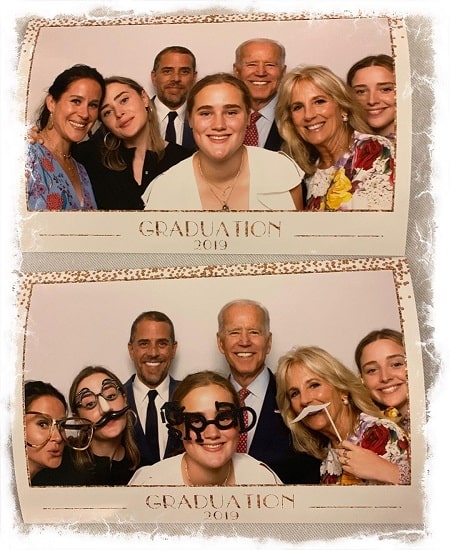 Grandparents
Biden's grandparents are Joe Biden, vice president of the United States from 2009 to 2017, while Jill is an American educator and former Second Lady of the United States. After the tragic death of Finnegan's first grandma, Joe married Jill on June 17, 1977, at the chapel in New York City.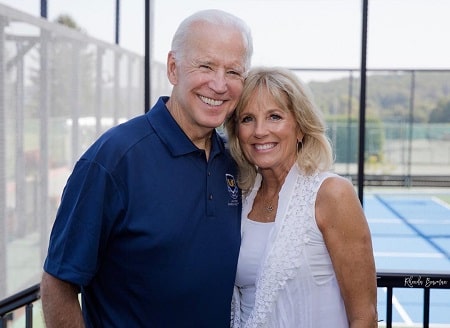 Joe's children and grand-children consider Jill their own mom and grandmom. On May 12, 2019, Jill posted a picture of Beau, Hunter, and Ashley where she wrote, she got many titles through her journey but her favorite title is "Mom", and is happy that Beau and Hunt made her their mother.
Parents Relationship
Hunter and Kathleen met each other at a church in Portland, Oregon during their college life when Hunter served as a Jesuit volunteer there. After dating for some years, the pair got married in 1993 and were blessed with three adorable daughters.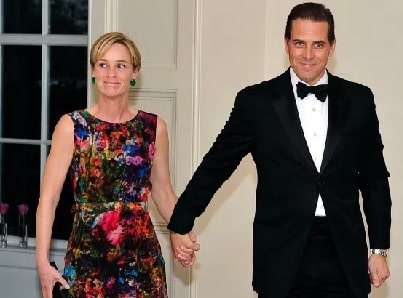 After twenty-four years of their marriage in April 2017, Kathleen filed for divorce from Hunter claiming he spends all of their family's saving on drugs and prostitutes. She also said that it had been two years since they started to live separately; after the divorce was finalized, she received $20,000 per month in alimony and child support.
Parent's Net Worth
Hunter has an estimated net worth of $3 million from his career as an American lawyer and lobbyist. Likewise, Finnegan's mother Kathleen has accumulated worth of $700 thousand.
Visit Glamour Path for the latest celebrity information.
-->