Facts About Felicia "Snoop" Pearson - American Actress, Rapper and Author
Published Mon Nov 18 2019 By DGM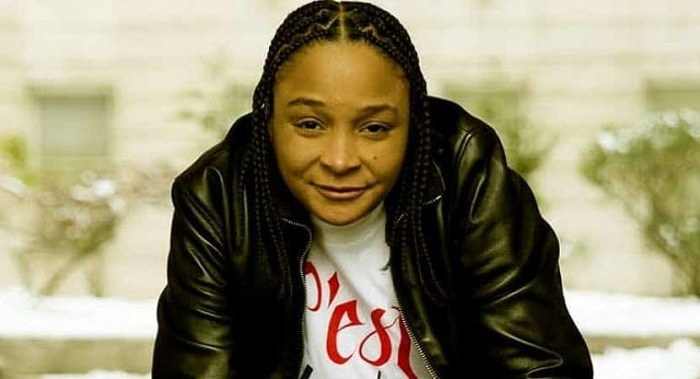 Felicia "Snoop" Pearson is a renown American rapper, actress, author, and reality television actress who appeared in the seventh and eighth season of the VH1 reality show 'Love & Hip Hop: New York (LHHNY)'.
Pearson was born on the 18th of May, 1980, in Baltimore, Maryland, of the United States. Here are some facts about her:
What's her Net Worth?
Felicia Pearson holds an estimated net worth of $500,000 from her career in acting and music. Her work in the VH1 show and writing books has also contributed in amassing her worth.
Is Openly A Lesbian
Felicia is openly a lesbian from her childhood and has admitted the fact frankly towards her fans and well-wishers. She doesn't get attracted to men and has feelings for the person of her sex. If we check her dating history as well, she has dated more women than men. She is very open about her sexuality in front of the world.
Ex-Girlfriend - J. Adrienne
The 39 years old rapper was previously in a relationship with another cast member of the LHHNY, J. Adrienne. The two were in a serious and romantic relationship and were very much appreciated by the fans and viewers.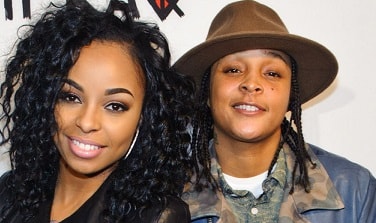 The couple even planned to have a baby of their own but fate didn't decide as they did. They splitted in an episode of the reality show Adrienne appeared so that she could talk out the differences between them. However, Snoop shocked her with a breakup.
After their split in season 7, J. didn't appear in the next season whereas Pearson did but only the next season.
Imprisoned for Second-Degree Murder
Did you know that the 'The Wire' star Felicia "Snoop" Pearson actually served an imprisonment punished for second-degree murder? Yes, it was the time when was just 14 years old and went to see a fight. When one of the girls pushed her to have a fight, she knew that she would be messed because the other girl had a red bat and wanted to bust her head open.
Felicia thought of no other option than pulling out the gun from her backpack and shooting the girl. She said that she shot the girl as a self-defense process. Nonetheless, she was sentenced to spend 8 years in prison but had to serve only 6 and a half years. She thought of starting a new life after releasing the prison as a 20 years old girl.
Wrote an Autobiography
'Grace After Midnight' is the autobiography book that the wonderful actress Snoop wrote in collaboration with famous American author David Pitz. The 240 paged book was published back in November of 2007. She has wrote about her troublesome childhood and miserable time she spent in prison. If you want to know more about the artist, you can buy the book for sure.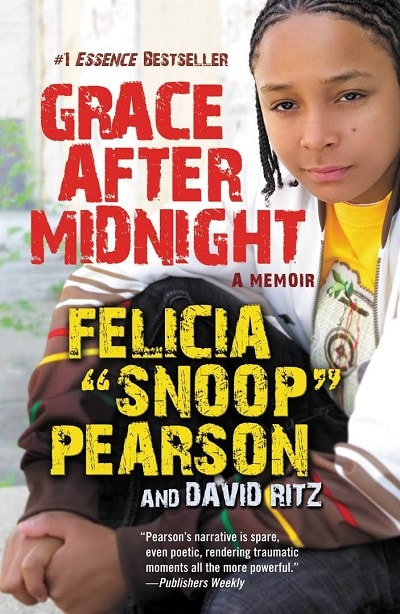 Used to Sell Drugs
The LHHNY star has also revealed that she used to sell drugs to earn money. Not only that, she has also opened up that she used to do violent deeds for money. As of now, she refers herself a clean person and says she's not a criminal.
Was Born Crack-Addicted and Premature
Pearson didn't get involved into the use of drugs and substances in her youth or adolescence. She was born crack-addicted and premature which means she was addicted to drugs by birth and was born even before her due death. The reason she was crack-addicted was because of her son who used to intake drugs while she was pregnant with the rapper.
Fond of Tattoos
Like any other hip hop artist, Felicia "Snoop" Pearson is also a tattoo lover and inked both of her arms with meaningful tattoos. She has an elaborate tattoo consisting a cross and the words 'RIP Arnold'. The ink has a deep meaning for her because Arnold is the name of a neighbor who she used to call Uncle. In fact, he was the one who gave her the nickname 'Snoop' as she reminded him and resembled to the beagle in the comic 'Peanuts', according to him.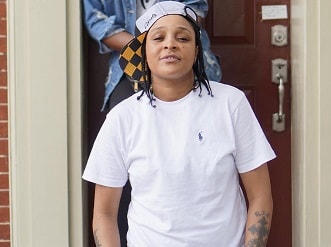 Mother Was a Drug Addict Too
Felicia's mamma, Loretta Chase was also a drug addict and she was the one whom the actress took the habit after.
Loretta was at a different level of addiction because she even sold her daughter's party dress by locking her up in a room when she was a toddler. She did so because she could get money to buy drugs and intake them.
Instagram Account
Pearson is quite active on Instagram where she has 347k followers on her account which goes by the name @bmoresnoop. She has uploaded 2,000 posts on her Instagram account and keeps updating what she has been doing there.
Check out Glamour Path if you like to see similar information about other LHHNY celebrities as well.
-->