Facts On Turk Lesnar: Revealing the Truth about Brock Lesnar's Son
Published Tue May 30 2023 By emperor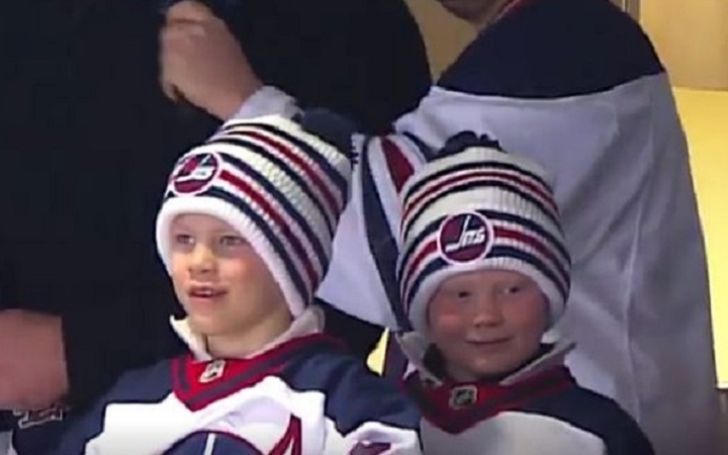 Turk Lesnar has garnered widespread recognition as the son of Brock Edward Lesnar. His father is a highly acclaimed personality in the realms of professional wrestling, mixed martial arts, amateur wrestling, and professional football.
Similarly, Turk's mother, Rena Marlette Lesnar aka Sable, has carved her own path to fame through her notable achievements as a wrestler, actress, and model. Their combined lineage has established Turk as a prominent figure in the public eye.
About Turk Parent's Relationship Status
Turk Lesnar's parents, Brock Lesnar and Rena Marlette Lesnar aka Sable have had an eventful relationship over the years. They began dating in 2004 and got engaged that same year, but unfortunately, they called off their engagement in early 2005. However, their love for each other persisted, and they eventually reunited.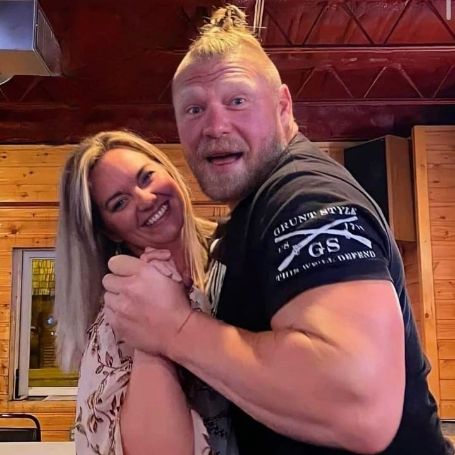 In January 2006, Brock and Sable became engaged once again. They sealed their commitment to each other by tying the knot on Saturday, May 6, 2006, in a wedding ceremony held in Medina, Minnesota.
The lovely couple celebrated their union with a grand reception at the Medina Ballroom. That ceremony was attended by numerous famous friends and fellow wrestlers.
Brock and Sable's Previous Relationship
Before Sable's relationship with Brock, she was married to Wayne W. Richardson. They shared a daughter named Mariah. Following their divorce, Sable later married Marc Mero.
As for Brock, he was previously engaged to Nicole McClain, with whom he has two children, Turk's half-siblings, Brock Jr. and Mya Lynn. Despite the ups and downs, Brock Lesnar and Sable have managed to navigate their relationship and build a family together.
Who Are Turk Lesnar's Siblings?
Turk is part of a blended family and has four siblings in total. His younger brother is named Duke Lesnar, and he also has three older half-siblings from his parents' previous relationships.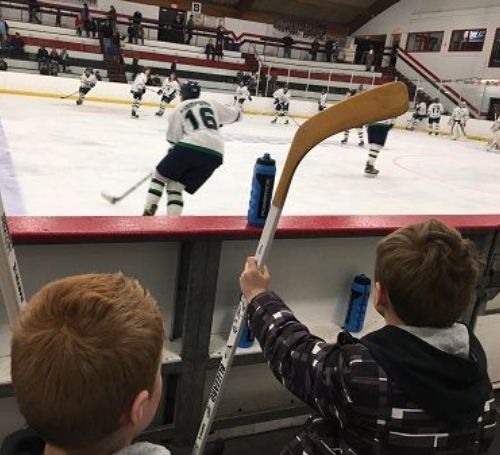 Turk's elder half-sister, Mariah, comes from his mother Sable's first marriage to Wayne W. Richardson. Unfortunately, Mariah's biological father Richardson passed away in a drunk-driving accident in 1991. Sable later married wrestler and former boxer Marc Mero two years after Richardson's death.
Turk Has Two Half-siblings From His Father's Previous Marriage
Additionally, Turk has twin half-siblings from his father Brock Lesnar's relationship with his former fiancée Nicole McClain. His half-siblings are named Mya Lynn and Luke.
Mya is known for her athleticism and has competed in the Monticello track and field event at Arizona State University, showcasing her potential and earning recognition for her accomplishments.
How Rich Is Turk Lesnar?
Since Turk Lesnar is in his early teenage years and doesn't currently hold a job or have an independent source of income, it's not possible to determine his personal net worth at this time.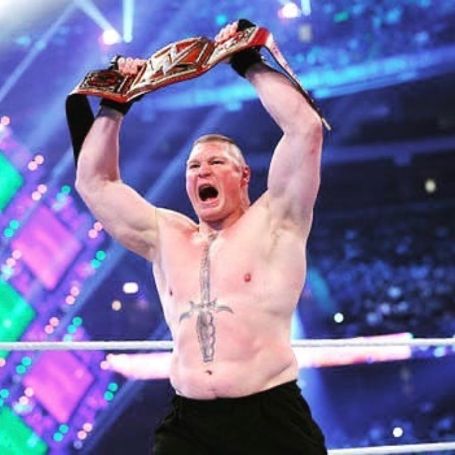 However, his father, Brock Lesnar, is estimated to have a net worth of approximately $25 million, similar to Katie Holmes. Similarly, Turk's mother, Sable, is believed to have a net worth of around $10 million.
It's important to note that these figures are estimates and subject to change based on various factors such as investments, endorsements, and career developments.
Education Qualification
Turk Lesnar's exposure to his father's wrestling career sparked his interest in martial arts, leading him to pursue wrestling training at a young age. Currently, he is a dedicated student attending a primary school, where he actively participates in football as a member of the school team.
Additionally, Turk displays his skills in ice hockey and has represented his school's U-13 squad in the Moose Mountain Minor Hockey League. It's worth noting that Turk's parents express their desire for him to pursue higher education after completing high school, but they respect his autonomy and won't impose their wishes on him.
Early Life Details
Turk was born into a family of wrestling icons, his parents being Brock Lesnar and Rena Mero, widely known as Sable. Raised alongside his younger brother Duke, Turk spent his early years in Los Angeles, under the care of his mother, Rena 'Sable' Mero, a professional wrestler, and his father. In 2014, his father sold their rural farm outside of Minneapolis for $750,000.
Their former residence, built in 1996, was located in Maple Plain, Minnesota, and boasted 43 acres of forested land. The house itself spanned 3,247 square feet and featured an updated kitchen, four bedrooms, 3.5 bathrooms, and two offices. According to public records, Brock Lesnar acquired the property for $783,500 in April 2003.
Turk Lesnar's Mother Profession
Sable, Turk's mother, possesses a multifaceted personality and has achieved notable success across various industries. However, it is her affiliation with the WWE that has truly propelled her into the realm of fame. Notably, Sable has been featured as a model for renowned brands such as Guess, Pepsi, and L'Oréal.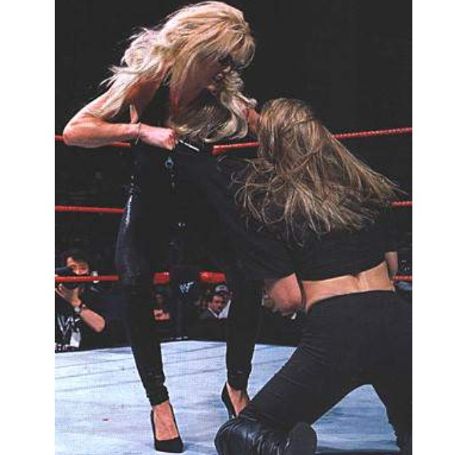 Sable's striking presence has graced the covers of three distinct issues of Playboy, where she became an emblematic figure of sensuality. She has showcased her talents as a performer, leaving her mark on the big and small screens through contributions to notable films and TV shows like Corky Romano, Sins of the Realm, First Wave, and Relic Hunter.
Turk Lesnar's Father's Career
Brock Lesnar, born on July 12, 1977, in Webster, South Dakota, is an American wrestler and former mixed martial artist. He achieved great success in World Wrestling Entertainment (WWE), winning the championship eight times. Lesnar grew up with his siblings and parents in Webster, and after a brief stint in the US Army National Guard, he worked on construction sites.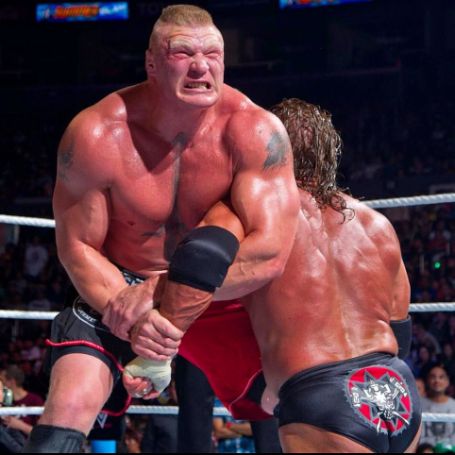 Brock excelled in football and amateur wrestling during high school and college, eventually joining the WWE in 2000. He also attempted a career in professional football but was injured in a motorcycle accident.
Turk's father is a member of the National Rifle Association and supports the Republican Party, keeping his personal life private. Hockey, particularly the Winnipeg Jets, is one of his interests.
What Is Turk Lesnar's Current Residency?
Turk currently resides with his parents and extended family on a farm located near the community of Maryfield in Saskatchewan, which is approximately 250 kilometers southeast of Regina. Living in the serene countryside, he enjoys a peaceful and private lifestyle away from the scrutiny of media attention.
In an interview on ESPN's SportsCenter, Brock Lesnar expressed his deep affection for the farm, stating, "I absolutely love my farm." This statement reflects the sentiment that although Turk may be away from the city, his connection to the rural way of life remains strong
Follow Glamour Path to find out more interesting articles about celebrity biographies, relationships, and riches.
-->