Exploring the Life of Tanya Hijazi: Rick James' Ex-Wife
Published Mon May 29 2023 By emperor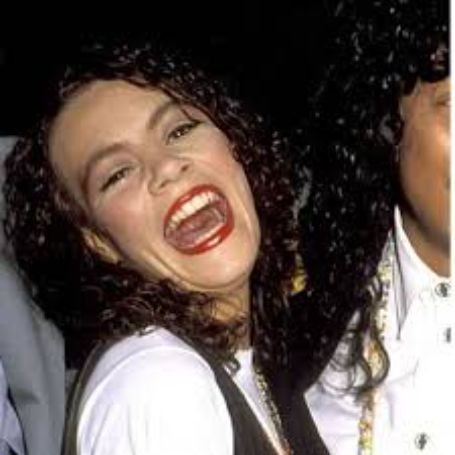 Tanya Hijazi is an American actress and costume designer but she is famous among the public as the former wife of the legendary musician Rick James. By profession, her husband Rick James, a renowned musician, singer, songwriter, and producer,
The ex-couple Tanya & Rick's relationship and marriage were filled with both love and controversy, captivating the attention of many. Let's delve into the life and experiences of Tanya Hijazi, exploring her connection with Rick James, her personal achievements, and the challenges she faced along the way.
How Did Tanya And Rick Meet Each Other?
Tanya Hijazi and Rick James first met at a vibrant party when Tanya was 17 years old. Despite the significant age difference of twenty-four years, their shared love for music and adventure brought them closer together.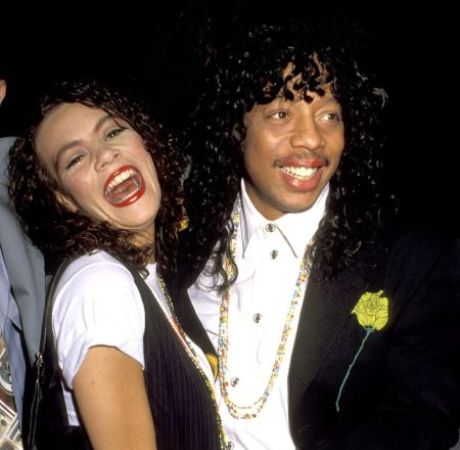 The former couple Tanya and Rick began their romantic relationship in 1990 when Tanya turned 18. They were seen as a powerful couple after they started dating each other.
Tanya & Rick Married In 1996
In 1996, Tanya and Rick got married, though details of their wedding remain unknown. She embraced her role as a supportive wife, frequently attending Rick's electrifying concerts and connecting with his dedicated fan base.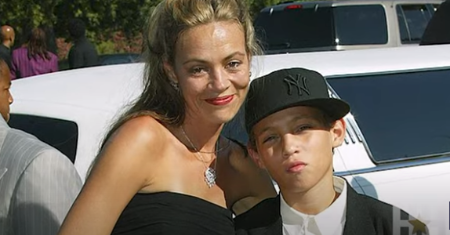 Tanya and Rick welcomed a son Tazman James into the world in 1993. He is now pursuing his own path in the music industry and receives unwavering support from Tanya as a loving and supportive mother.
Who Was Tanya's Ex-Husband Rick's First Wife?
Well, Rick was first married to Kelly Misener before tying the knot with Tanya. The former couple married in 1974 and got divorced in 1979.
Rick and Kelly were blessed with three kids: Ty James, Rick James, Jr., and Trey Hardesty James. So, this makes these three kids the stepchildren of Tanya.
Trials and Controversies Of Tanya & Rick
Tanya Hijazi and Rick James were notorious for their involvement in various mischievous acts, which eventually led to their imprisonment for committing serious offenses, including assault. One incident involved them assaulting a woman named Mary Sauger.
Tanya became angry with Sauger during a gathering in their hotel suite and started slapping her. Rick James joined in, slapping Sauger until she lost consciousness. They allegedly revived her only for James to slap her again and choke her. Sauger sought medical attention two days later, and after consulting an attorney, she decided to press charges.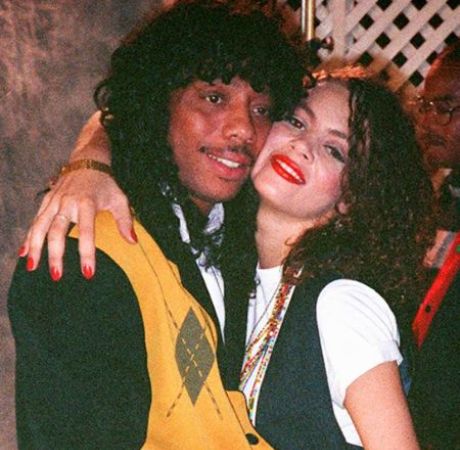 Tanya pleaded guilty to one count of assault with a deadly weapon and was initially sentenced to 4 years in prison. However, she entered into a plea bargain where ten charges in another assault incident were dismissed in exchange for her plea in the Sauger case. Tanya served 15 months in prison before being released.
Rick James also faced trial for various charges, including mayhem, for the Sauger attack and another incident involving burning and sexual assault. In the latter case, they allegedly tied a woman to a chair, burned her with a hot cocaine pipe, and forced her into sexual acts. James received a 3-year prison sentence. It was only after their release from prison that Tanya Hijazi and Rick James got married in 1996.
Did Tanya Hijazi Remmary After Divorcing Rick?
After her separation from Rick James, Tanya took a break from the public eye and focused on her career in the film industry. However, in 2012, she grabbed headlines when it was revealed that she was romantically involved with actor and rapper Darius McCrary. The news of their engagement spread quickly, attracting attention on social media platforms.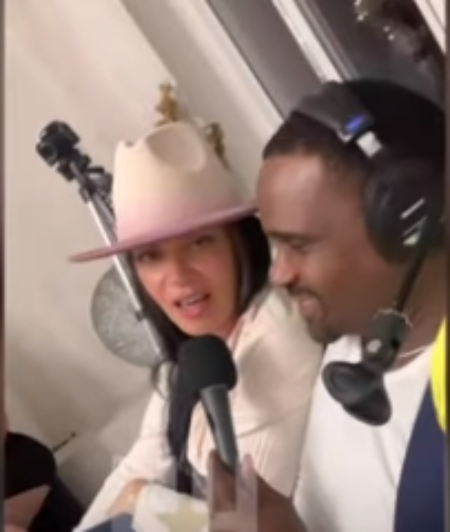 The intriguing aspect of their relationship was that Darius McCrary was actually the godson of Tanya's ex-husband, Rick James. This revelation added an unexpected twist to the story. Despite their close connection, the couple confirmed their romance in a 2021 interview, where they addressed rumors about their friendship. However, there have been no reports of them getting married, suggesting they may be taking their time and enjoying their relationship. The future of this unexpected couple remains uncertain.
Where Is Rick James' Ex-Partner Tanya Now?
Following Hijazi's divorce from Rick James, her public presence diminished, and she has remained relatively absent from the media spotlight. Her engagement to Darius McCrary in 2021 briefly drew attention, but she has since maintained a low profile.
It is unclear whether her absence is intentional or a result of her personal life being less newsworthy. While her current activities and whereabouts are unknown, she is believed to reside in the United States.
As of now, Hijazi continues to pursue opportunities in the film industry. Tanya's passion for entertainment suggests she may be working behind the scenes on various projects. Whether she will choose to make a public comeback is uncertain.
How Rich Is Tanya? Also, Know Her Late Husband's Net Worth
Tanya Hijazi has an estimated net worth of $5 million, similar to Bebe Rexha. Her involvement in films and documentaries has undoubtedly contributed to her income. Notably, being a TV celebrity in America can bring in an average earning of $81,000 per hour, according to payscale. Tanya's appearances in various media outlets likely boosted her financial standing.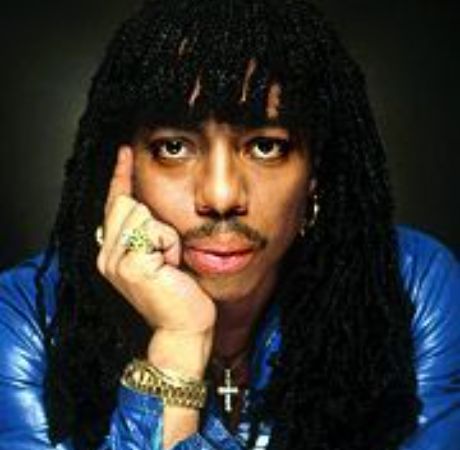 Tanya's ex-husband, Rick James, had amassed a significant fortune during his lifetime. At the time of his death, Rick's total wealth was estimated to be $35 million.
As a highly successful musician, singer, songwriter, and producer, James profoundly impacted the music industry. His iconic hits and contributions solidified his status as a musical legend, and his financial success reflected his significant influence and achievements.
Career Highlights Of Tanya
Tanya Hijazi, a talented American costume designer, and performer, has made notable contributions to the entertainment industry. She gained recognition for her work as a costume designer for Rick James and appeared in films like "The Unseen" and "I'm Rick James."
Not only that but also Hijazi's participation in the music documentary show "Unsung" showcased her passion for music and appreciation for influential artists. Through her multifaceted career, she has left a lasting impression with her creativity, versatility, and collaborations with renowned figures in the industry.
Who Was Rick James?
Rick James, born James Ambrose Johnson Jr., was an acclaimed American singer-songwriter, multi-instrumentalist, and record producer. He began his musical journey in Buffalo, New York, and formed several bands to avoid being recruited into the army.
After leaving the United States Navy Reserve, he moved to Toronto, Canada, where he founded the rock band Mynah Birds, eventually signing a recording contract with Motown Records in 1966. His career experienced a revival in 2004 when he was featured on Chappelle's Show in a satirical sketch that humorously portrayed his wild lifestyle in the 1980s.
Chappelle's Show led to renewed interest in Jame's music, and he embarked on a tour that year. Sadly, James passed away at the age of 56 in 2004 due to heart failure.
In November 2020, James' estate confirmed the sale of a 50% ownership in his publishing and mastering collection to the Hipgnosis Songs Fund, managed by Merck Mercuriadis, further cementing his musical legacy.
Follow Glamour Path to find out more exciting articles about celebrity biographies, relationships, and riches.
-->