Exploring Dave Navarro's Spouse: Unveiling the Love and Partnerships in His Life
Published Tue Jun 27 2023 By prazu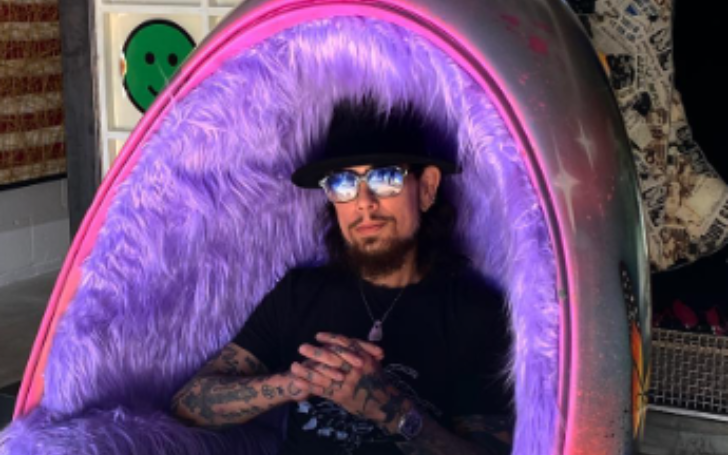 Dave Navarro is an American musician, songwriter, and guitarist best known for his work with the alternative rock band Jane's Addiction. Navarro has established himself as a prominent figure in the world of rock music with his distinctive guitar-playing style and charismatic stage presence.
In this article, lean in detail about Navarro's personal and professional life.
Dave Navarro Early Life
Dave Navarro was born on June 7, 1967, in Santa Monica, California. He grew up with his parents, James and Constance, and was their only child. His grandparents were immigrants from Mexico. Dave's grandfather, Gabriel Navarro, was good friends with a famous Mexican actor named Ramón Novarro, and Dave adopted his surname.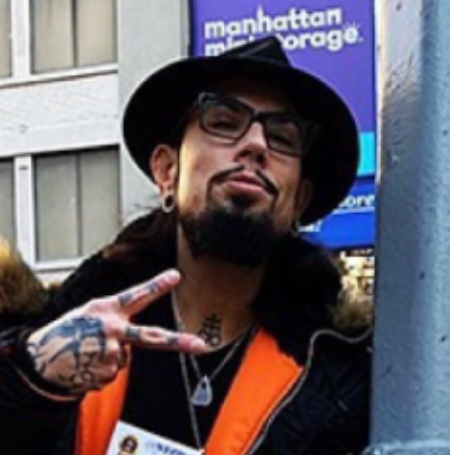 Navarro went to Notre Dame High School in Sherman Oaks, California. There, he was part of the school's marching band, and that's where he met Stephen Perkins, who would later become his bandmate in Jane's Addiction.
In a tragic event, Dave's mother and aunt were killed by her ex-boyfriend, John Riccardi, in March 1983. His mother's murder had a profound impact on him, and he struggled with drug addiction as a result. In 2015, he released a documentary called Mourning Son, where he talks about the tragedy and how it led him down a dark path of substance abuse. The documentary also explores his journey of overcoming the pain and addiction in the years following his mother's death.
Who is Dave Navarro Fiancée?
Dave Navarro is currently engaged to Vanessa DuBasso, an American model and actress. Vanessa is known for her roles in popular TV shows like Modern Family, movies like After We Collided, and the series Legion. Before being with Navarro, she dated Samuel Larsen, who is a well-known musician and actor.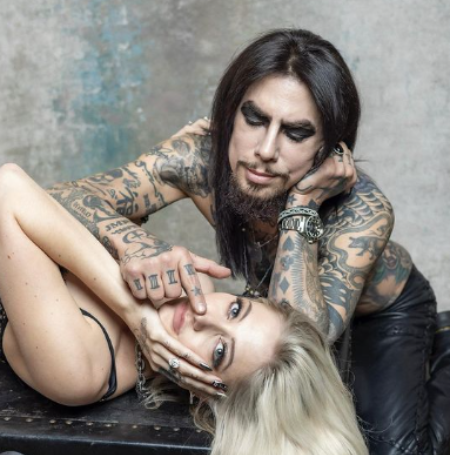 On June 7, 2022, DuBasso shared a short video on her Instagram page, showing off her engagement ring. She expressed her happiness and love for Dave on his birthday in the caption accompanying the video. Vanessa wrote, "Happy Birthday, fiancé! You are like a shining star in the whole universe. I love you deeply, purely, and passionately with all my heart. I'm so grateful that you exist, @davenavarro. You have made me the happiest person."
Dave Navarro Was Married Three Times
Dave Navarro, the guitarist of Jane's Addiction, is well-known for his musical talent, but his love life has been quite turbulent. He has been married before, but unfortunately, those marriages didn't work out. Let's take a look at the women he has been linked to in the past:
Tania Goddard:
Dave Navarro's first wife was Tania Goddard. Goddard is a well-known makeup artist who worked on the horror film Wishcraft and also helped Dave with makeup in True Vinyl's musical love drama.
They got married in June 1990 at The Alexandria Ballrooms in California. However, after just two years of marriage, they filed for divorce in 1992, and it was finalized in 1993.
Rhian Gittins:
After his divorce from Tania Goddard, Dave Navarro entered into a relationship with Rhian Gittins. Rhian was born in July 1969 in Edmonton, Canada, and reportedly attended Ross Shep Composite High School.
The lovebirds tied the knot on October 15, 1994. Unfortunately, their marriage didn't last long, and they legally separated shortly after. Their divorce was finalized on October 20, 1994, making it one of the shortest marriages in history.
Carmen Electra:
Following his split from Rhian Gittins, Dave Navarro began a relationship with Carmen Electra, a popular actress, and model known for her role in Baywatch. Carmen, whose real name is Tara Leigh Patrick, is an American entertainer and singer.
They met on a blind date in 2000 and got engaged less than a year later. MTV approached them about doing a reality show called Til Death Do Us Part: Carmen & Dave, which they agreed to. However, their marriage lasted for only two and a half years and ended in 2006. Electra filed for divorce, citing irreconcilable differences.
How Wealthy is Dave Navarro?
Dave Navarro's net worth is estimated to be around $20 million. As a renowned musician, songwriter, and guitarist, Navarro has amassed his wealth through his successful career in the music industry.
Navarro gained prominence as the guitarist for the alternative rock band Jane's Addiction, and their albums achieved significant commercial success. Aside from his music career, Dave has ventured into other endeavors that have contributed to his net worth.
Dave has made appearances on television shows, including hosting the reality competition series Ink Master and participating in documentaries such as Sons of Anarchy. Moreover, Navarro has been involved in various business ventures, including owning a clothing line called Spread Entertainment and investing in real estate.
Stay tuned in Glamour Path for more celebrity articles.
-->