Exclusive: Brad Williams' Marriage to Tae Kwon Do Instructor Jasmine Gong and Their Beautiful Journey
Published Thu Jun 22 2023 By prazu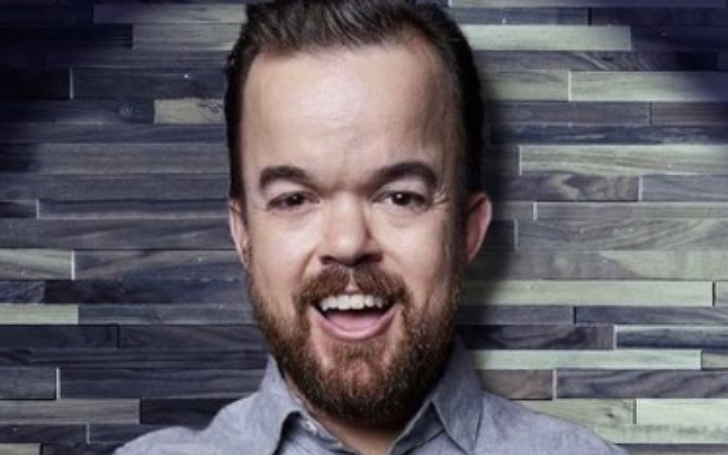 Brad Williams is a well-known American comedian and actor who has made a significant impact in the world of stand-up comedy. The 4'4'' tall comedian has defied societal expectations and used his unique perspective and sense of humor to captivate audiences worldwide.
In this article, learn in detail about Williams' personal and professional life.
Brad Williams Early Life
On January 13, 1984, Brad Williams was born in California, U.S. with a type of dwarfism called achondroplasia. His condition has a big influence on his stand-up comedy and the roles he plays on TV.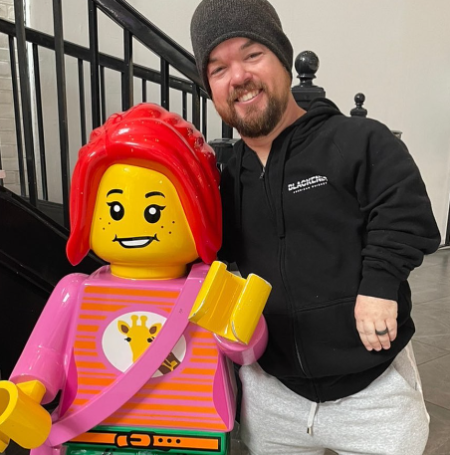 Williams went to Sunny Hills High School in Fullerton, California, and later attended the University of Southern California. However, he decided to drop out of college to focus on his career in acting and comedy.
Brad Williams is Married to Tae Kwon Do Instructor Jasmine Gong
In 2017, Brad Williams tied the knot with his longtime girlfriend, Jasmine Gong. She is highly skilled in martial arts. She has achieved a fourth-degree black belt in Tae Kwon Do and has also received training in Hapkido, Arnis, Judo, and Eskabo Daan, where she holds a second-degree rank.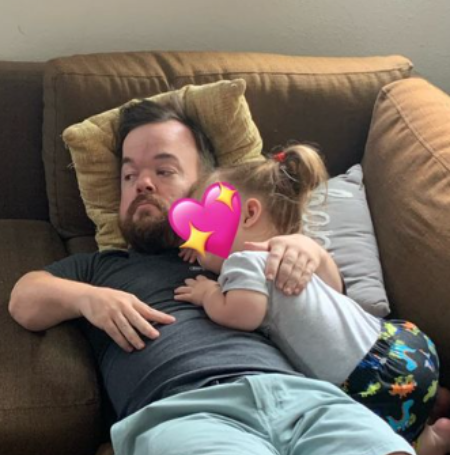 In addition, Jasmine has a black belt in Brazilian Jiu-Jitsu, showcasing her expertise in this specific discipline. Her dedication and hard work have allowed her to excel in various martial arts styles.
The couple has been supportive of each other and often shares their love and adventures on social media platforms. They have demonstrated a strong bond and are known for their playful and humorous interactions. In January 2020, the pair welcomed their daughter named Elway, who, also has achondroplasia, a form of dwarfism.
Williams has been an advocate for disability rights and has used his platform to raise awareness about the experiences and perspectives of individuals with disabilities. He has spoken openly about the stereotypes and misconceptions surrounding dwarfism and has used his comedy to challenge these perceptions, promoting inclusivity and acceptance.
In addition to his comedy career, Brad enjoys various hobbies and interests. He is an avid sports fan, particularly of mixed martial arts (MMA) and the Los Angeles Lakers basketball team. He frequently shares updates and engages with fans on social media about his favorite sports teams.
Williams has also shown a passion for philanthropy, actively participating in charitable endeavors. He has supported organizations that work towards improving the lives of individuals with disabilities and has used his platform to raise funds for various causes.
How Wealthy is Brad Williams?
Brad Williams is an American comedian and actor who has a net worth of around $500,000. He has appeared in various TV shows like Mind of Mencia, Deadbeat, Pit Boss, The Playboy Morning Show, and About Last Night podcast.
Williams has also been in movies such as Balls to the Wall, Hollywood Sex Wars, Geezas, and Hercules Saves Christmas. He has released two one-hour comedy specials called Brad Williams: Fun Size and Brad Williams: Daddy Issues. He is active on Instagram and has around 310k followers.
Brad Williams' Journey to Success as a Stand-Up Comedian and His Memorable Comedy Specials
Brad Williams began his comedy career after attending a Carlos Mencia live show. Mencia made jokes about dwarves, and Williams caught his attention. Mencia invited Williams on stage, where he impressed everyone with his jokes. This led Mencia to offer him the opportunity to try stand-up comedy and become his opening act on tours like the Mind of Mencia and Punisher Tour.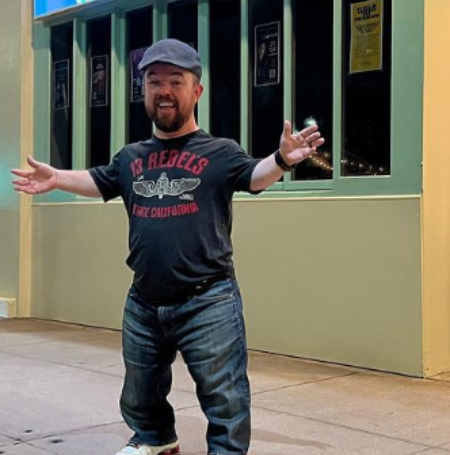 In April 2011, Williams released his first comedy album titled Coming Up Short. He started co-hosting the About Last Night podcast with Adam Ray in April 2014. His first one-hour comedy special, Brad Williams: Fun Size, aired on Showtime in May 2015, followed by his second special, Brad Williams: Daddy Issues, in May 2016.
Brad has made appearances as a regular guest on The Kevin and Bean Show on KROQ 106.7FM in Los Angeles. He has performed at their April Foolishness comedy show alongside renowned comedians like Bob Saget, Jay Mohr, Jim Jeffries, Bill Burr, and Eddie Izzard. Williams received a standing ovation, making him the only comic to do so on those shows.
Besides his comedy work, Williams has also acted in several films, including El matador (2003), Life is Short (2006), Rageous (2010), Team Apparition (2011), Geezas (2011), Balls to the Wall (2011), Hollywood Sex Wars (2011), Hercules Saves Christmas (2012), Road Hard (2015), Mascots (2016), Everybody Has an Andy Dick Story (2016), Little Evil (2017), and The Degenerates (2018).
Recently, Brad achieved a significant milestone by becoming the first comedian in Cirque du Soleil's history to headline and sell out their show called Mad Apple in a new 1200-seat theater at the New York Hotel in Las Vegas. Throughout the year, he continues to sell out venues of all sizes at an impressive speed, adding multiple shows to his calendar to meet the demand of his enthusiastic fans.
Stay tuned in Glamour Path for more celebrity articles.
-->