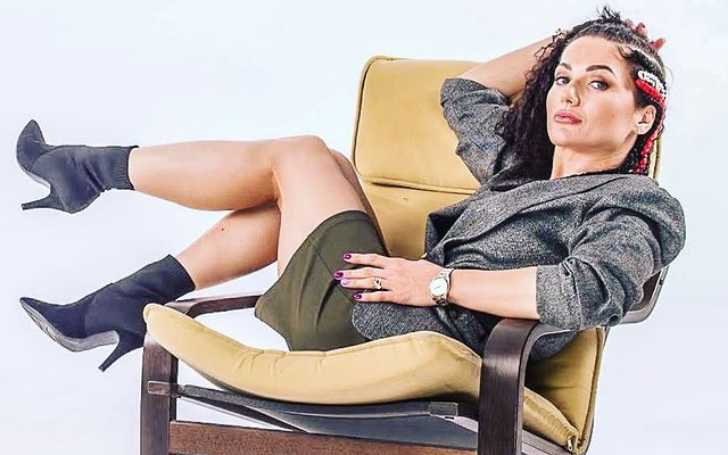 Ewa Brodnicka is a Polish female professional boxer who held the World Boxing Organization (WBO) female junior-lightweight title from 2018 to October 2020. She held the European female lightweight title from 2015 to 2016 at the regional level.
According to The Ring and BoxRec, she is the world's sixth best active female junior-lightweight as of November 2019. The Ring ranks her as the world's fifth-best active female junior lightweight.
Early Life
Ewa Brodnicka was born on June 7, 1984 in Nowy Dwór Mazowiecki, Poland, close outside Warsaw. When it comes to her family, she is extremely discreet. As a result, she has not revealed any information about her mother, father, or siblings.
The lady began boxing when she was 11 years old. She began her profession as an athlete shortly after finishing her official studies. When she was in her twenties, she quickly climbed to prominence in Poland, becoming the national featherweight champion. She worked for a local Boxer association.
Relationship Status
Ewa Brodnicka prefers to keep her personal life and marriage private from her fans.
The Champion is most likely single and not dating anyone right now and has never been married.
Boxing Career
In 2010, Ewa Brodnicka began her professional career. And has delivered unrivaled performances throughout the decade. She won the European lightweight championship in 2015, then in May 2017, she defeated Bosnian Irma Adler to become the world champion's interim super featherweight champion. She was scheduled to face Argentine Edith Soledad Matthysse in a contest in 2019.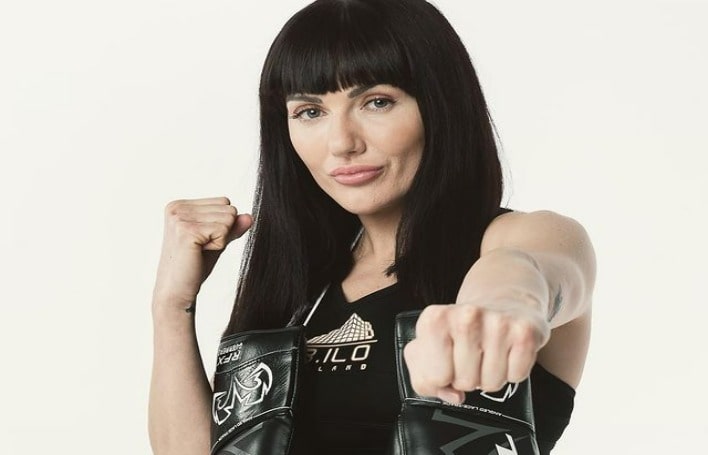 Ewa's long reign as champion ended in 2020 when she failed to meet the 130-pound weight limit twice for her match against mandatory challenger Mikaela Mayer. She was 0.9 pounds over the limit on her first attempt before returning within the one-hour time restriction set by the Nevada State Athletic Commission, only to come in slightly heavy at 130.1 pounds.
MMA Debut
The boxer made her MMA debut on August 29, 2021. She competed against Aniela Bogusz in the Polish High League. Aniela Bogusz, who has years of wrestling training behind her, was stronger on the floor. The need to battle on the ground was entirely foreign to Ewa Brodnicka. While the fight was still standing, Ewa appeared to be in good shape.
When Aniela Bogusz managed to dethrone her competitor, she was absolutely powerless. Despite the difficult battle, Aniela won by ground and pound in round three. Notwithstanding an unsatisfactory start to her MMA career, Ewa Brodnicka requested a rematch and swore that this would not be her final battle.
Sticking an Intimate Toy in Aniel Bogusz's Face
Ewa Brodnicka, a Polish boxer, determined that the best way to get one over competitor Aniela Bogusz before their MMA weigh-in was to remove a Love Machine from a purple plastic bag and wave it in her face. The bizarre incident provoked a scuffle between the two before their High League encounter in Gdansk last weekend. Bogusz, a pop sensation and social media personality once known as 'Sexmasterka,' whacked her opponent's rear as she was on the scales on Friday.
Brodnicka, for whatever reason, thought that the best way to respond to Bogusz's slight was to pull out the black intimacy device and hold it up to his face. The pop artist, now known as 'Lil Masti,' seized the Love Machine and flung it back at Brodnicka before the two traded punches and had to be separated as they insulted each other.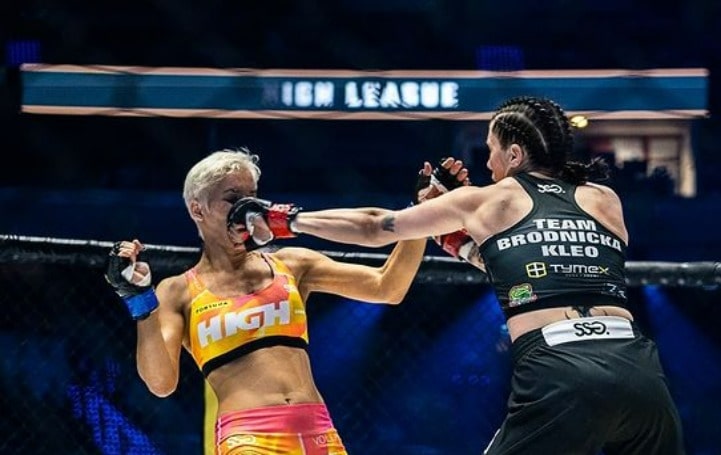 Brodnicka was making her MMA debut, while Bogusz had two MMA wins from two fights. Her boxing record more than compensates for her lack of martial arts expertise; she has won 20 and lost only one fight in the ring, and she is a former European and WBO super featherweight champion.
It wasn't enough for Lil Masti, who won by punches from the crucifix position in the third round after dominating the battle on the ground. Her competitor, who had been fined for an eye poke during the competition, was quick to offer an explanation for her defeat. Brodnicka blamed her failure on a knee issue and sought the chance to fight Bogusz again.
Ewa Brodnicka's Net Worth
Ewa Brodnicka has an estimated net worth of $5.00 million, which she earned as an Athlete. Universally recognized as Poland's Athlete, she is regarded as one of the most accomplished athletes in history.
Ewa is working hard to establish herself as a professional boxing superstar. As a salary, she presently earns around $70,000 each match.
Matchroom Boxing Contract
Ewa Brodnicka, the undisputed WBO Super-Featherweight World Champion, has signed a multi-bout promotional agreement with Eddie Hearn's Matchroom Boxing. And has set a unification fight with the winner of Terri Harper vs. Natasha Jonas.
Brodnicka, a former European Lightweight Champion from Poland, defeated Irma Balijagic Adler in May 2017. To win the interim WBO Super-Featherweight World Title before capturing the full title against Sarah Pucek in Czestochowa a year later.
Brodnicka joins Matchroom's unequaled stock of women's boxing talent, which includes Undisputed Lightweight World Champion Katie Taylor and Undisputed Welterweight ruler Cecilia Braekhus, among a slew of other top contenders.
Another Controversy
The vanquished Brodnicka is no stranger to weigh-in drama, having triggered a scuffle with competitor Edith Solidad Matthysse before their October boxing match by planting a kiss on the Argentine. A lip smacker may have a different connotation in boxing, but world champion Ewa Brodnicka and Edith Solidad Matthysse took it literally when Brodnicka kissed Matthysse, who replied by hitting her across the face.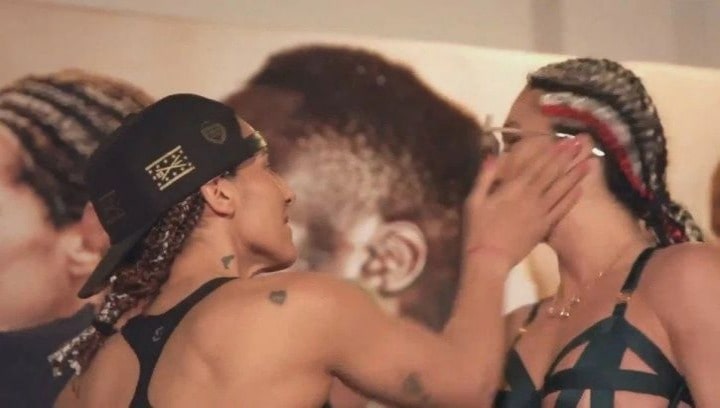 While one may anticipate a lip smacker to be a boxer skilled at delivering punches to the mouth, it usually just means 'to kiss,' which is what Polish WBO super featherweight champion Brodnicka subjected contender Matthysse to during their pre-fight weigh-in. But, just to be smacked across the lips by the Argentine.
Brodnicka chose to boost the ante during the usual staredown by kissing her opponent square on the lips, before turning and flashing a wry smile, thinking she had won the pre-fight mind games. But Matthysse isn't exactly the affectionate type, and with a short stinging right slap across the mouth, the battle-hardened bruiser smacked the smirk from Brodnicka's face, causing the champ to react with a straight left, this time without the smile.
Physical Stats
Ewa Brodnicka is 5 ft 8 in (173.0 cm) tall and weighs 59 kg (130 pounds). Her shoe size is 4 (US) and her dress size is 8 (US) (US).
Ewa Brodnicka's bust, waist, and hip measurements are 36-28-40 centimeters. Her eyes are black and her hair is brown.
Social Media
Ewa Brodnicka, an athlete, is possibly the world's most influential social media star. She is popular on social media, where she has thousands of followers. Her favorite social media platform is Instagram, where she has almost 100k followers under the username of @Ewa Brodnicka.
Ewa is becoming more popular in her field on Twitter these days where she has almost 6k followers. She also utilizes Twitter to keep her followers up to date on forthcoming events and promotions.
The diva is also active on Facebook where she has almost 5k fans. She frequently shares personal images and videos on social media channels in order to communicate with her massive fan following.
For the latest content on your favorite celeb, keep following our page Glamour Path!
-->