All Interesting Facts About Eugene Lee Yang, All Facts About Eugene Lee Yang Try Guy's Gay Comedian
Published Sun Feb 16 2020 By aisha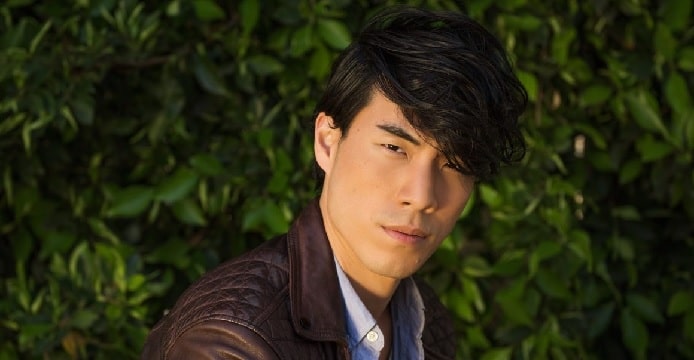 Eugene Lee Yang is a producer, writer, director, and actor. He used to work in Buzzfeed as an intern and worked there for over three years with other Try Guy members. Yang has now come out as a member of the LGBT community.

Yang was January 18, 1986, in Pflugerville, Texas. Let's find some more facts about Eugene Lee Yang:
What Is Net Worth?
Yang has an estimated net worth of $4 million from his varied career as producer, writer, director, and actor. He has appeared in six movies, television series, and short movies.
Education- Alma Mater
Yang got enrolled in the University of Southern California from where he got his Bachelor of Fine Arts degree.
Has Come Out As Gay
The Try Guy member, Yang has officially come out as being one of the members of LGBT. On June 15, 2019, Yang released a video titled 'I'm Gay - Eugene Lee Yang' via Try Guy channel.
He also shared his story about coming out with Billboard where he told his secret was confined to his mother prior his revelation.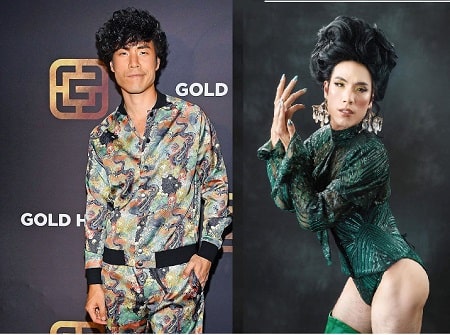 After that, he shared his father about his sexuality right after he graduated high school.
After high-school, before he went to college, Lee was about to go on a party, then his father opened a medical journal and talked about 'anus stretch' for about 30 minutes straight. Then Yang guessed that his father didn't have any huge problem with him being gay.
Partner
After coming out of the closet as Gay, Yang officially claimed his relationship in 2019, and publicly revealed his relationship with his partner Matthew McLean.
He and McLean have done several photo shoots and have dressed up as Sharpay and Ryan from High School Musical for a theme birthday party.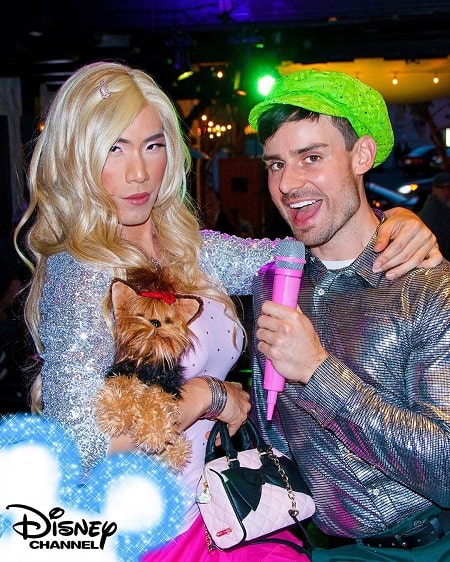 Try Guy
Yang is a member of a YouTube channel named 'Try Guy' with Ned Fulmer, Zach Kornfeld, and Keith Habersberger. Before their channel Try Guy, all the boys used to work in Buzzfeed as an intern from 2013 to 2016.
Then after three years of working in the Buzzfeed, the gang decided to leave the production and opened its own channel named Try Guy on May 22, 2018.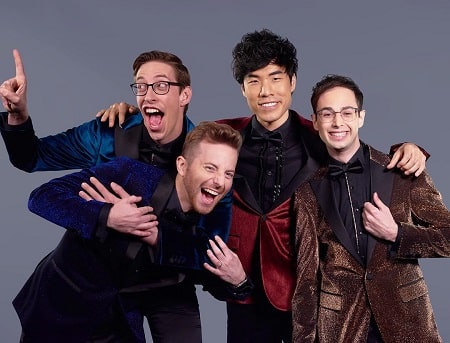 Produced and Directed
The Comfort Girls director, Yang is also a producer and director for seven television series & short videos like Squad Wars, I Am Not a Princess, Ma cité, mon Histoire, and others.

The multi-talented Yang has also directed eight short videos and his best works are Eugene Lee Yang: I'm Gay, I Am Not a Princess, and Wandering Star.
Dog Lover
Yang is a dog person as he is co-parenting several dogs in his house and calls them mutt family. Recently, he has adopted a dog and named him KIMBOP.
On December 24, 2019, Yang posted a picture of himself with two adorable kids and jokingly captioned 'still prefer dogs 🙃'.
In one of the Try Guys video, Yang confessed that while he was doing a photo shoot for a magazine, he saw a cute dog in a lobby and did a photo shoot with it.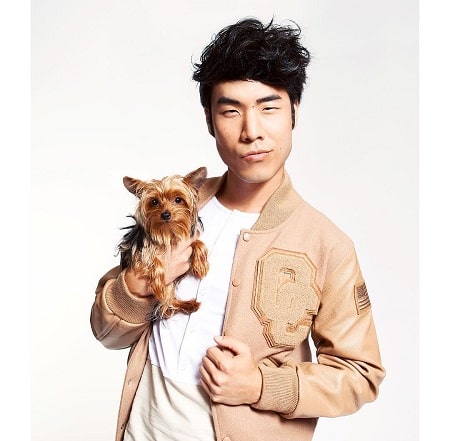 Yang has even asked his friends to spend his birthday in a dog park instead of giving him a birthday party. He also made a theme BYOD (Bring Your Own Dog) where they had to bring their own pets at the part.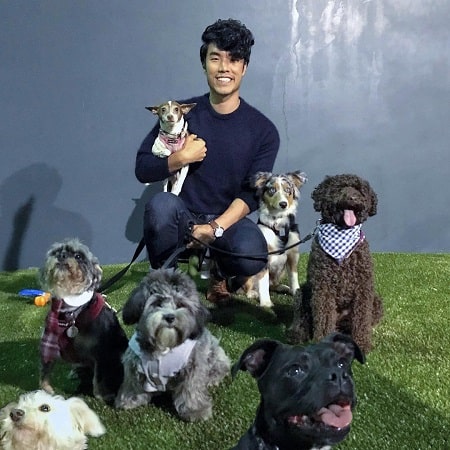 Book- The Hidden Power of F*cking Up
The I Am Not a Princess producer has published a book with his other fellow members of Try Guy titled 'The Hidden Power of F*cking Up' which is about being successful is not about all perfection instead that comes with failure, unexpected mistakes, and most embarrassing moments.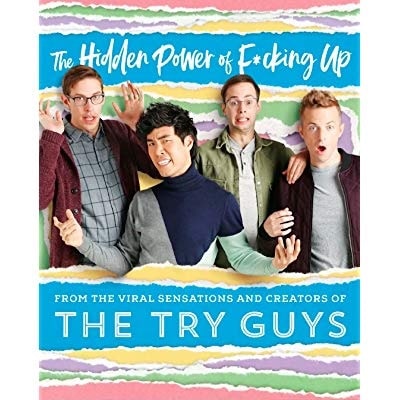 Won Two Streamy Awards
In 2016, Yang won his first award, The Streamy Award for Best Non-Fiction or Reality Series which he shared with other Try Guy members. He then again won a Streamy Awards for Audience Choice Best Show of the Year in 2018.
Social Media Presence
As for Yang's social media presence, he is active on Instagram and Twitter. He has a total of 604.3K followers on Twitter and 2.1m followers on Instagram. The other Try Guy members have equal followers of 1.4 million while Yang is the highest among all Try Guy members.
Visit Glamour Path for the latest celebrity information.
-->