Meet Spanish Actor Enrique Arce - "Arturo Roman" From Money Heist
Published Tue Dec 17 2019 By DGM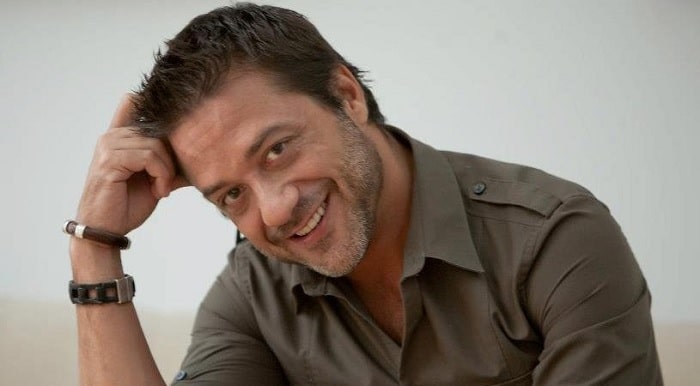 Enrique Arce, whose full name is Enrique Javier Arce Temple, is a famous Spanish actor working in television series and films. He is known for appearing in some popular TV series 'Física o Química' and 'Money Heist'.
Arce was born on the 8th of October, 1972, in Valencia of Spain. Check out these facts about him:
What's his Net Worth?
The 'Terminator: Dark Fate' star has an estimated net worth of $3 million from his career as an actor. His work in television shows, dramas and films are the reason behind him amassing such an impressive fortune.
Was Married Twice
The 47 years old actor has been married twice up to now and both of them haven't been so successful. First, he was married to actress Cristina Peña when the two co-starred in the 1998 television series 'Compañeros'.
They were tied in marital relationship when they filmed the last two seasons of the series. But as they couldn't hold on to their marriage for so long, they split very sooner.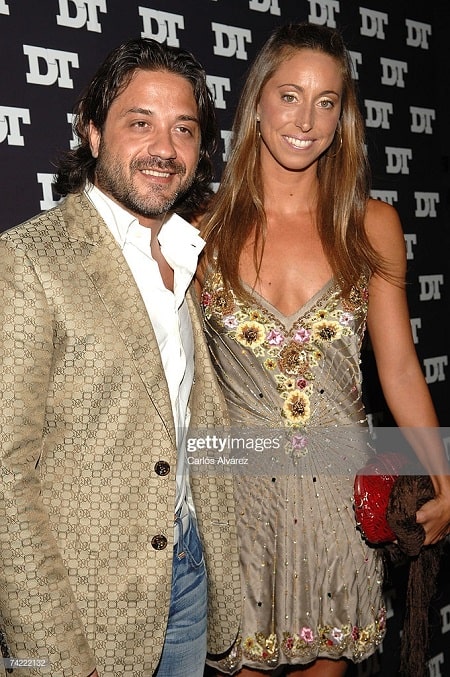 Back in 2005, Enrique married another beautiful Spanish woman, professional swimmer and former Olympian Gemma Mengual. The couple was adored by both celebrities' fans a lot. However, their relationship also couldn't last for long and they ended their marriage three years after, in 2008. Though the two were married for three long years, they didn't any child.
Supporter of Valencia F.C.
We all know that Spain is a country of football and people living there are crazily passionate about their teams. In the same way, the Netflix 'The House of Paper' or 'La casa de papel' star is also a crazy fan of the famous Spanish football giant Valencia F.C..
Arce has been supporting the club throughout his life, since his childhood. He watches every match of the team by visiting the arena or by sitting in front of the television if he couldn't make it to the stadium. He also shows his love for the team by posting pictures on his social sites wearing the jerseys of the team.
Is Also an Author
Besides acting profession, Enrique Arce is also a talented author and has entered the world of literature with a very successful book. He wrote the book 'The Greatness of Unnamed Things' or 'LA GRANDEZA DE LAS COSAS SIN NOMBRE' (in Spanish) and published last year in August through the publication group 'The Sphere of Books'.
The book focuses on success and failure, love and hatred, forgiveness and friendship, and especially the importance of childhood in our lives.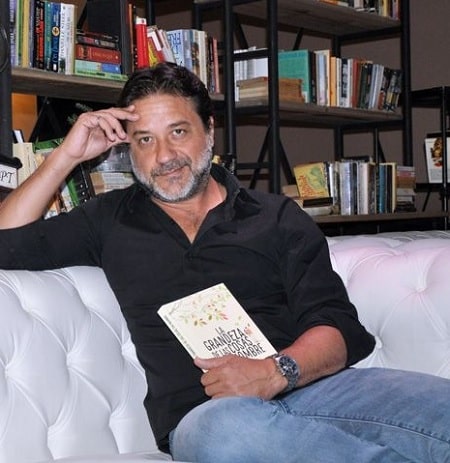 Through the book, Enrique has tried to convey the readers that all the wealth and power are only for lifetime, so we have to be very mutual and friendly with one another. The book is a clear picture of conquering one's own life and trying to make living worth. The one and only book of the artist can be brought through local book stores and online retailing sites very easily.
Loves Traveling
Like other celebrities, Arce also is a travel freak who loves traveling across the globe discovering the true beauty of nature. He gets to travel and visit some of the finest places the planet has to offer. Sometimes, he is seen scuba diving in the ocean of Bali whereas sometimes, he is seen enjoying the sunset from California. Most of the time, he explores more of his country by traveling to different states of the country.
Wanted to Become Either a Bull Fighter or Footballer
Enrique Arce always didn't want to pursue an acting career primarily because he had other professions in his mind. Yes, growing up, he always desired of either becoming a bull fighter or a successful footballer. The reason behind it is these two sports are widely famous around the place where he belongs. People in his homeland consider the bullfighting and football profession very respectively so that's why he wanted to pursue those career. But as fate had different plans for him, he eventually went to become a successful actor.
Social Media Presence
When it comes to social media presence, Arce has been actively present on Instagram and Twitter. His account in Twitter goes by the name @ENRIQUEARCE_ whereas his Instagram account goes by the username @enriquearceactor. He has combined followers of over 420k from both platform. He usually uploads pictures and videos on a regular interval.
Check out Glamour Path for more daily updated information about other celebrities.
-->