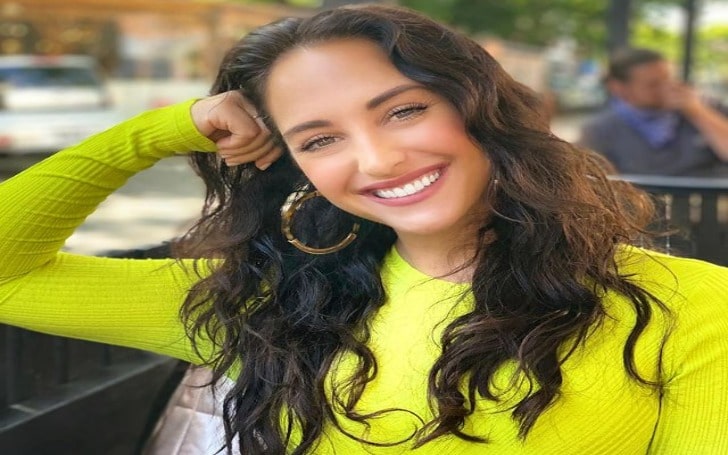 Emily Compagno is a well-known American television broadcaster, attorney, and former Raiderettes cheerleader. She's a tough-talking journalist with a strong presence on morning broadcasts. She is presently a co-host of the Fox News Channel's Outnumbered program. She also presented Crimes That Changed America on Fox Nation in 2020, and she appears on the popular late-night talk program Gutfeld! on a regular basis.
This hardworking woman has a long and distinguished career in both television and law. She often contributes to sports radio shows and digital sports publications, and she delivers live on-air legal and sports business analyses for national networks and local television stations. She's also worked as a reporter for the Pacific-12 Conference and delivers professional sports stories and FanSpeak segments.
Parents
Born on November 9, 1979, she is of mixed ancestry, with German and Italian ancestors, and is of American nationality. She was born and reared in El Cerrito, California, to her parents at East Oakland's Oak Knoll Naval Hospital. Her mother's name is Katherine and John Compagno is her father's name. Her father is of Italian descent.
Compagno's family is involved in the wine industry. John Compagno, her father, is the owner/winemaker and M.D. of the Ardiri Winery and Vineyard in Oregon. In full-time employment, John has been trained in pathology, laboratory medicine, and molecular diagnostics, and has been practicing for over 25 years. On the other hand, from 1912 through 1946, her great-grandpa was a soldier in the United States Army.
Siblings
The lawyer was born in Oakland, California, and grew up with two sisters, Natalie Compagno and Julietta Compagno. Natalie is the owner of the popular fashion site LA Lifestyle. Her husband, Greg, owns Traveler's Bookcase, which supports her lifestyle and fashion blog. She has already visited nearly 100 countries.
In contrast, Julietta is a co-owner of Sproutable with an unnamed individual. Aside from that, Emily owns a dog named Duchess.
Education
The television personality earned a Bachelor of Arts degree in Political Science from the University of Washington. She received the Air Force Reserve Officer Training Corps Cadet of the Quarter Award while still in university. She went on to the University of San Francisco School of Law, where she earned her Juris Doctorate in 2006.
Her accomplishments span the legal system to humanitarian efforts. She got the United States Air Force Reserve Officer Training Corps Cadet of the Quarter Award while earning her undergraduate degree at the University of Washington.
Relationship
Peter Reilly, Emily Compagno's spouse, is a real estate agent. When they were adolescents, the two allegedly met on a Seattle sidewalk, at Hotel Villa Cimbrone in Ravello, Italy, on the Amalfi Coast, and were good friends before falling into a romance.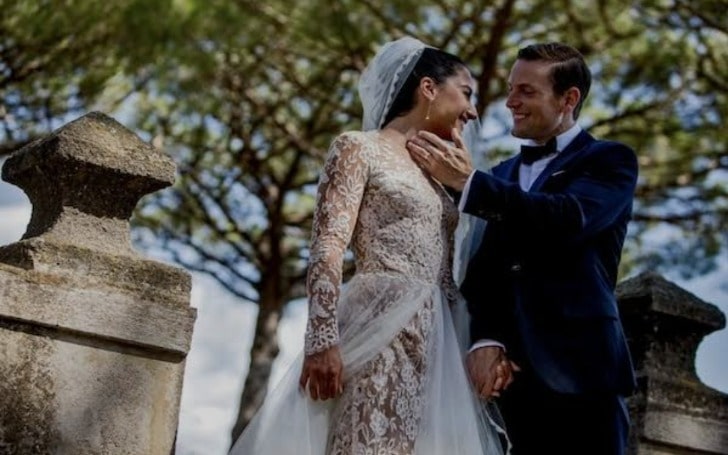 They married on September 14, 2017, in a hotel in Ravello, Italy, with no guests in attendance. The couple has no children whatsoever. They have a home in Seattle, Washington, as well as a second home in the San Francisco Bay area. Wedding photographers Jos and Tree WoodSmith described the event as "casual."
Legal Career
Emily began working as a criminal defense attorney in San Francisco shortly after graduating. She then worked for John T. Noonan at the Court of Appeals and later for the Social Security Administration as a Federal Attorney. She was the captain of the Raiderettes, the official cheering team of the NFL's Oakland Raiders while working in San Francisco. She was then chosen to represent the NFL in Shanghai and Beijing. Emily has worked in a variety of legal roles since then, including criminal defense, civil litigation, and federal administration.
Her notable roles include a prison break in New York, a federal spending bill/government closure, and the famous case of Hillary Clinton's secret State Department email. She practices law in a variety of disciplines and has extensive legal experience. She has the same credibility on and directs with subjects spanning federal/government (such as a budget, efficiency, and waste, nexus with Congress, public responsibility and transparency, etc.), union, exertions and employment, regulatory, administrative and agency, contracts, civil, and crook issues.
Compagno was Secretary of John T. Nunan Jr. at the 9th Circuit Court of Appeals in San Francisco and has worked abroad in both Cape Town, South Africa, and Rio de Janeiro, Brazil. She even served as a standard legal professional in the Social Security Administration from 2010 to 2014.
Television Career
The hardworking woman joined Fox News Channel as a contributor and legal analyst. She served as a semi-ordinary co-host of the weekday speak show The Five and looks at different FNC programs, such as Gutfeld!, supplying critiques or prison evaluations at the information of the day.
Compagno made his debut as the host of Fox Nation's Crimes That Changed America on March 9, 2020. Along with Harris Faulkner and Kayleigh McEnanny, the attorney joined Outnumbered as a permanent co-host on January 25, 2021. During a Zoom video conference, she expressed her support for the mass termination of 900 Better.com staff.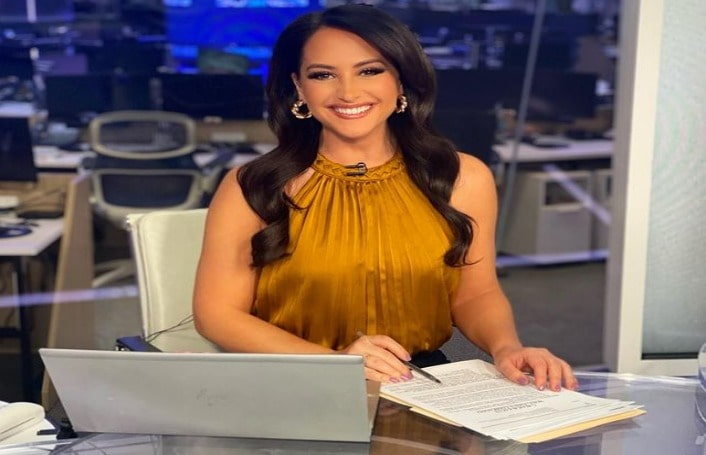 The remark was made on Outnumbered CEO Vishal Garg's choice to implement the layoffs: "I adored this, I adored it so much! I admire how he kept 900 people safe while still letting them know that their stealing would no longer be allowed. They're most likely snowflakes for all of them! Millennials and Generations are most likely to blame. They must develop a work ethic!"
Cheerleading
Emily was also a captain and cheerleader for the Oakland Raiders of the National Football League. While with the Raiders, she was selected as an NFL Ambassador, and she traveled to Beijing and Shanghai to promote NFL China.
She was also one of five NFL cheerleaders that visited US troops stationed in Iraq and Kuwait on a USO tour.
Dancing Passion
Since she was a child, the 43-year-old has been a devoted dancer, and it is one of her loves. Her dancing talents qualified her for a spot on the Raiders' cheering team.
Her dance endeavors are still unknown, however, it would be incredible to watch her bust some choreographed moves.
Net Worth
The TV host's net worth is estimated to be around $2 million and she earns $111,899 per year. Her primary sources of income are the proceeds from her television show and the fees she earns as an attorney.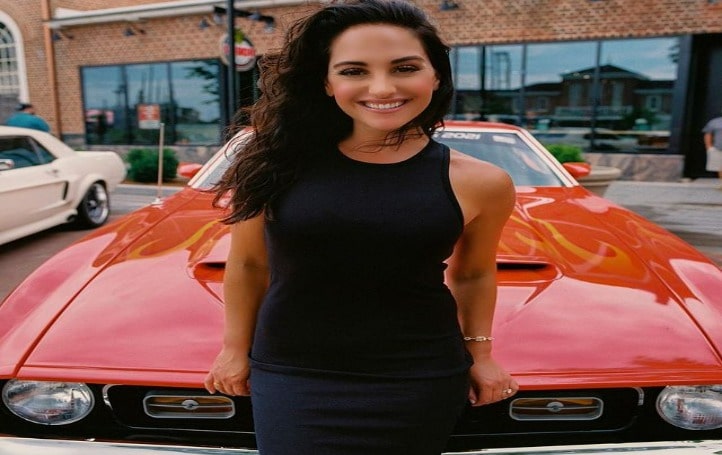 The woman volunteered for a charity in Africa as a legal intern. Through charity initiatives, she continues to assist orphans and the underprivileged in Africa's southern region.
Body Measurements
Emily Compagno is 5 feet and 6 inches tall (169 centimeters). She has dark brown hair and hazel eyes and weighs 121 pounds (55 kilos).
Her bust, waist, and hips all measure 34-23-34 inches, respectively. She has a fantastic physique, so it appears that she exercises often.
Social Media
The host of the television show is quite active on social media, especially on Twitter and Instagram. Emily Compagno's Instagram page under the username of @realemilycompagno currently has more than 312k followers.
Her Twitter handle on the other hand has more than 179k followers. She has worked as an attorney and as a host of a television show. Her capacity to reach the pinnacles of both sectors is truly astounding. She has kept her personal life mostly hidden, in contrast to her legal and television work.
For more updates, follow Glamour Path!
-->