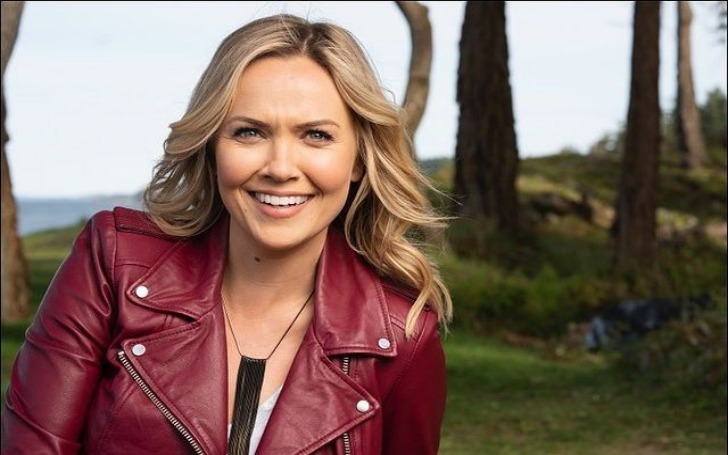 Emilie Ullerup is a Danish actress who rose to fame by portraying Ashley Mangus in the television series "Sanctuary (2008–2010)" and Bree O'Brien in the Hallmark Channel drama series "Chesapeake Shores." She is also particularly well-known for her recurrent parts in the Canadian sitcom JPod, for which she received a Leo Award in 2008 for her portrayal of Kaitlin Joyce.
The actress has also appeared in a number of American television shows, including "True Justice." From 2012 to 2014, she played Astrid Poulsen in the TV series "Arctic Air," which attracted a lot of viewers' attention.
Early Life and Education
Emilie Ullerup-Petersen was born on the 27th of October 1984, in Copenhagen, Denmark. Her mother is Bodil Morkov Ullerup, and her father is Ove Ullerup-Petersen. Ove was a lawyer and diplomat. Additionally, he served as the distinguished ambassador of Denmark to Vietnam and was the Lord Chamberlain of the Danish Royal Family. Because of her father's occupation, Emilie is familiar with Vietnamese and spent her early years living all over the world such as in Vancouver, British Columbia, and Canada. She has two sisters: Caroline Ullerup and Simone Ullerup, so she is not the lone child.
Emilie attended the Vancouver Film School in Vancouver, British Columbia, where she entered after completing her high institution education in her home Copenhagen. She graduated from the school in 2005. She spent two years there, where she pursued courses in acting fundamentals and acting for film and television.
Relationship and Rumors
Kyle Cassie is the husband of actress Emilie Ullerup. Prior to beginning a serious relationship, the pair first began dating. Only their family members and close friends were invited to the wedding, which they decided to have in the year 2018. On January 24, 2020, a son named Wilde Morokov Ullerup Cassie was born to them. They have been together for more than 4 years and are living blissfully and worry-free.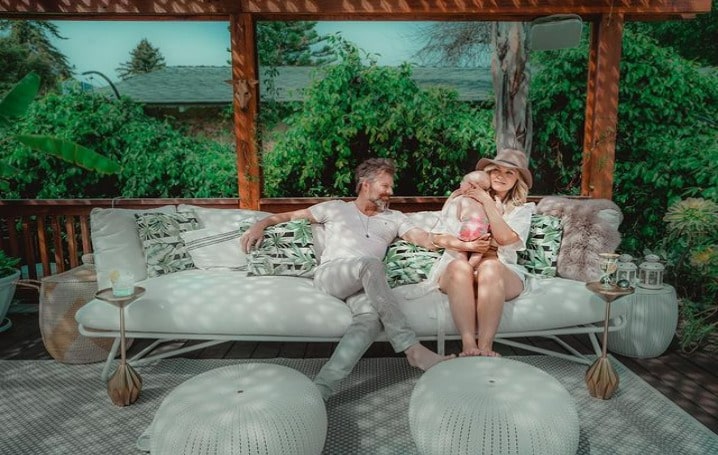 The reports about Emilie Ullerup's child with her ex-boyfriend (not Kyle) grew so quickly a few years ago that the celebrity even posted irate messages on Facebook and Twitter stating "NOT pregnant. And your comments about it being worse than my recent toe-stubbing incident is adequate birth control for a while. For Kyle too."
Who is Kyle Cassie?
Kyle Cassie was born in Vancouver, British Columbia, on May 6, 1976. He is a well-known actor, director, and photographer. They co-starred in films like True Justice, Death Do Us Apart, and others before Kyle Cassie became Emilie Ullerup's husband. Due to his proficiency at the piano, he made his professional debut in a TV series in 1999.
In 1995, Kyle was involved in a fatal vehicle accident that left him in a coma and his survival uncertain to those around him. He decided to pursue his intense passion for acting in movies and television after awakening with a very vivid sense of life.
Acting Career
Ullerup had the desire to be an actor since she was a young child and began taking classes at a young age. Emilie's acting career began in 2006 when she played Julia in a few episodes of the action-adventure series "Battlestar Galactica."
The hardworking actress continued to play bit parts until she was fortunate enough to land the role of Ashley Magnus in the 2007 TV miniseries "Sanctuary," which was later turned into a TV series that ran from 2008 to 2011 and featured Emilie in 20 episodes between 2008 and 2010.
Gaining Notoriety
Emilie's career flourished after landing the role of Ashley. She initially played Kaitlin Joyce in the TV comedy-drama series "jPod" (2008), then Aliza in the TV miniseries "Riese" (2009–2010), and in 2011 she co-starred with Patrick Spencer in the romantic comedy-drama movie "Complexity." She signed an exclusive contract with the Hallmark channel after being cast as Astrid Poulsen in the TV drama series "Arctic Air" (2012–2014). She then switched to film and television film roles.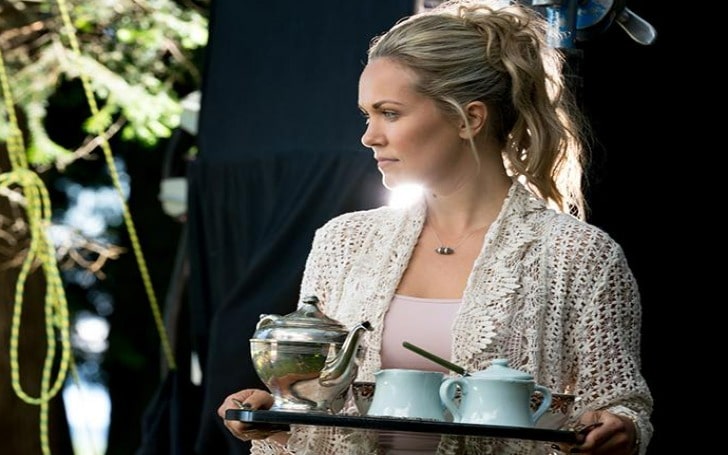 The Danish actress consequently starred in a number of movies from 2016 to 2019, including the four-film "Signed, Sealed, Delivered" serial, "Hearts of Christmas," "Sleepwalking in Suburbia," "With Love, Christmas," "And Christmas Bells are Ringing," and "Winter Castle." She was also cast as Bree O'Brien in the TV family drama series "Chesapeake Shores" in addition to playing Stephanie in the 2016 action-crime movie "True Memoirs of an International Assassin (2016-2018)" which starred Kevin James, Kim Coates, and Maurice Compte. Emilie most recently appeared in "Extracurricular" (2018), a horror movie, and "Stalked by My Doctor: A Sleepwalker's Nightmare," a thriller movie (2019).
Emilie Ullerup's Net Worth and Salary
As a result of her diligence and hard work, she rises to fame as one of Denmark's most prosperous and successful TV actresses. There is no denying that Emilie Ullerup has amassed a sizable fortune over the course of her lengthy career. She is a well-known and reputable actress, which accounts for her larger net worth. Her fortune is estimated to be over $1.5 million.
This gorgeous actress enjoys an opulent lifestyle in her pricey property in Vancouver, where she was born and raised. She earns about $1000 each week and an average annual salary of $23,000. In Denmark, she makes $12.55 per hour. She also receives payment from several advertising agencies for promoting their goods on TV and online. Brands like Fashion Nova, Chesapeake, and Echo Shoes are among those she has promoted. She is still actively involved in numerous TV shows and films, therefore her net worth will undoubtedly increase over the next few years.
Health Issues
Emilie was diagnosed with an aggressive yet benign malignancy that was encroaching on her spinal nerves back in 2008. Due to the early detection of the tumor, Emilie underwent successful surgery in 2009 and through a five-month rehabilitation period during which she was unable to work.
Her coccyx and a portion of her pelvic sacrum were both removed during the procedure. Thankfully, it had no effect on her health; she is now in excellent shape.
Body Measurements and Appearance
The gorgeous diva weighs about 124 pounds (56 kilograms) and stands 5 feet 5 inches (1.65 meters) tall. Despite being the mother of one, she has maintained a good physique.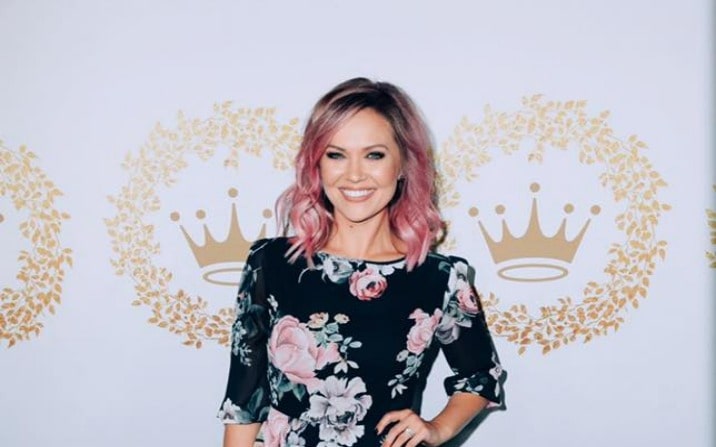 Her vital signs, which are 35-24-35 inches, are nearly perfect. She places a high priority on leading a healthy lifestyle and is usually seen exercising in the gym. Her hair is naturally blonde, and she has blue eyes.
Social Media Presence
Emilie has gained a lot of followers on social networking sites over time, particularly on Instagram and Twitter, even though she is also on Facebook. More than 100k people follow her on her official Instagram profile under the username of @emilie.ullerup, with whom she has shared her most recent professional accomplishments as well as some images from her personal life.
She is also fairly active on Twitter, where she has amassed over 16.9k followers, and she has made use of her notoriety to publish her own thoughts and opinions on a variety of topics, including the recent gun assaults in the USA. She also has more than 14k devoted followers on Facebook, where she has also used the platform to advance her professional career.
For more updates on your favorite celeb, keep following our page Glamour Path!
-->