Emilia Clarke's Bee and Dragon Tattoo With Their Meaning
Published Mon Sep 23 2019 By DGM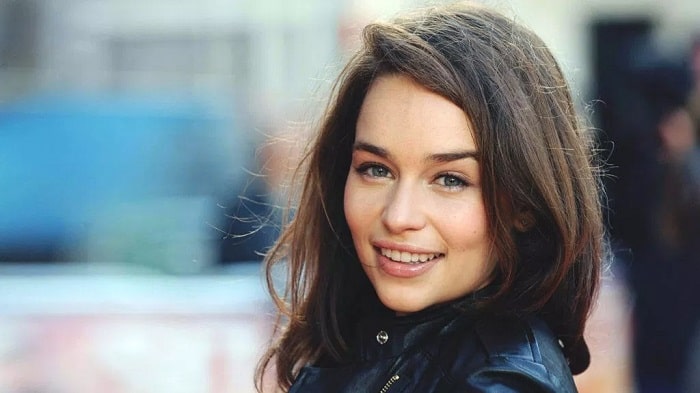 The famous American actress Emilia Clarke whom you may remember as 'Khaleesi' from the global hit television series 'Game of Thrones' has inked two visible tattoos on her body up to now.
The tattoos that the 'mother of dragons' has inked in her body hold a very special meaning for her life each. Here are the tattoo that she has with their meaning for her:
Bee on Pinky Finger
The 32 years old actress has a bee inked on the pinky finger of her left hand. She thought of inking the tattoo on her body after she played a character who loved bee stripes in her successful movie 'Me Before You'.
The tattoo was inked by the famous tattoo artist Dr. Woo and symbolizes courage, hard work, loyal, and cooperation. Each an every meaning of the tattoo matches with the personality of the gorgeous actress.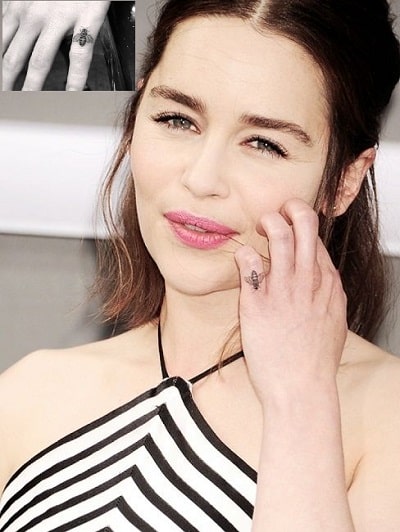 Dragons on Right Wrist
Clarke who has a net worth of $13 million has also inked her right wrist with dragons. As we all know that the character Khaleesi played by her had three dragons in the GOT series.
The dragons which are Rhaegal, Viserion, and Drogon are the faithful creatures that she had in the series. And as the show played a very important role in her career, the dragons are also very close to her heart.
So, she got the tattoo on her wrist again from Dr. Woo in order to pay tribute to Daenerys and her mighty dragons.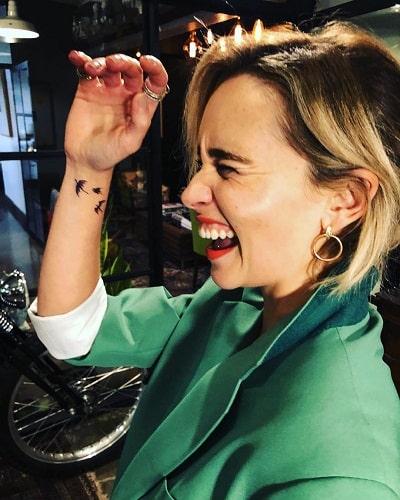 After inking the dragons on the wrist, Emilia took it to her Instagram and posted a picture showing the tattoo to her fans. She also captioned the picture saying 'Mother of Dragons' for life and that Dr. Woo made sure that the mamma won't never be forgetting her babies.
What a great attachment with the fictional creatures from the television!
Visit Glamour Path for more latest updates about celebrity tattoos.
-->