Look At Emilia Clarke's Top 5 Husband and Boyfriends in Reel Life
Published Wed Dec 04 2019 By DGM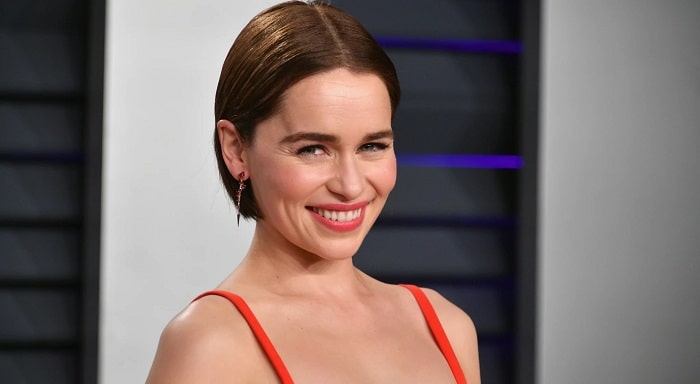 The gorgeous and beautiful American actress, Emilia Clarke, has been making her fans wonder if she is married or not and if she's dating someone. People have been searching a lot about her partner after the success of the HBO hit series 'Game of Thrones'.
It is unfortunate to break down to you that Clarke is not married yet and is also not seeing anyone at the moment. However, she has had partners in her reel life. Five of the actors who have acted as her partners are listed below:
Jason Momoa in GOT
The handsome and sexy actor, Jason Momoa, appeared in the 'Game of Thrones' as Khal Drogo, the husband of Daenerys Targaryen aka Khalisi (Emilia Clarke's character). While Momoa's part in the series wasn't so long and he appeared only in few episodes of the show, his work in the show helped to create a different outcome of the show.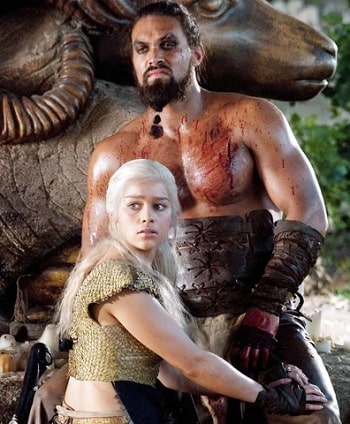 After working together in the show, Clarke and Momoa became very good friends and Jason always visits Emilia whenever he comes to the United States. The two have become best of best friends who have mutual respect and love for one another.
Henry Golding in Last Christmas
Henry Golding who appeared in the 2019 movie 'Last Christmas' as Tom Webster is Emilia Clarke's imaginary lover in the movie. Two people who met as total strangers turn out to become a very lovely couple going to ups and downs together. With Tom frequently disappearing time to time for a while every time, Kate (Clarke's character) thinks that he doesn't really love her.
After a series of here and there, Kate comes to know that Tom wasn't really there with her and he was just her imagination. It was because of the heart transplant she had a year earlier and realizes that Tom was the one who donated his heart to her. Though the movie had an unexpected ending, fans really admired the two to be an ideal couple despite the fact that the two never actually met in person in the movie.
Matthew Lewis in Me Before You
The movie 'Me Before You' which was one of the greatest hits of 2016 featured actor Matthew Lewis as an athlete and the boyfriend of Louisa Clarke (Emilia in the movie). The two were portrayed as a lovely couple during the movie until Louisa starts working as the caretaker of William Traynor (Sam Claffin) whose whole body gets paralyzed after an accident.
Clarke dedicates most of her time in taking care of the disabled William which causes tensions and problems in her relationship with Patrick. Seeing Louis give more priority to William than their relationship, Patrick decides to get away from her life. The movie has a happy ending though Traynor decides to use his right to die and end his life but Clarke ends up learning some better values in life and relationship.
Elliott Tittensor in Spike Island
Actor Elliott Tittensor starred in the movie 'Spike Island' as Tits and the boyfriend of Sally (Emilia Clarke). The movie revolves around five lads of a musical band who are crazy fans of Stone Roses. Though the movie doesn't focus more on the chemistry of Elliott and Emilia, critics really appreciated the two opposing each other.
Kit Harrington in GOT
Kit Harrington aka Jon Snow of 'Game of Thrones' is probably the first one when it comes to the most anticipated partner of Emilia Clarke's character Khalisi. The immersive chemistry between the characters made fans think that they indeed made a perfect match. However, the ending of the series made everyone sad as Jon Snow was the one to kill Daenerys Targaryen.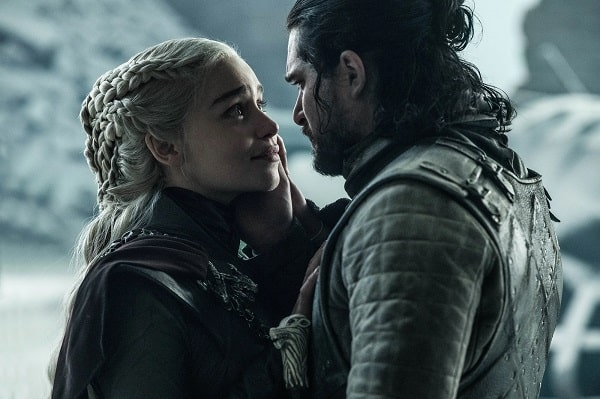 Working together for so long in the series, Kit and Emilia also developed quite of a friendship. They rose to fame from the series and made friends only for reel but also real life. Still, most of the GOT fans recall the duo as a very matching fictional couple.
Check out Glamour Path for more latest information regarding other celebrities as well.
-->