Top 7 Facts About Emi Canyn- Deceased Alice N Thunderland Back Vocalist & Ex Wife Of Motley Crue Guitarist Mick Mars
Published Tue Feb 04 2020 By Akki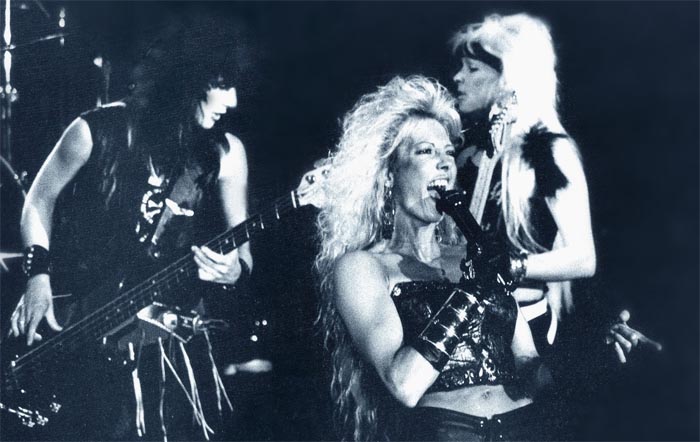 Emi Canyn Mars aka Emi Jo Schmidt was a talented singer, songwriter, who will be always remembered for dynamic single hits like; Mama's Boy and Wild Side.
She was a background singer & dancer for "Nasty Habit" and a lead vocalist for "She Roc" and "Alice N Thunderland". She was the daughter of Floyd and Eleanor Schmidt, born on 5th December 1954, in Tacoma, Washington.
Here are a few lesser-known facts about Emi Canyn:
Death and A Memorial
The late musician, Emi Canyn died at the age of 62 on February 25, 2017. She took her very last breathe peacefully at her home in Lacey, Washington. Her death was preceded by her parents and a sister Joan McMahan.
On April 15, The Church of Jesus Christ of Latter-Day Saints scheduled a heartfelt memorial for Canyn. Her family members, friends, and admirers attended the event in the loving memories of Emi.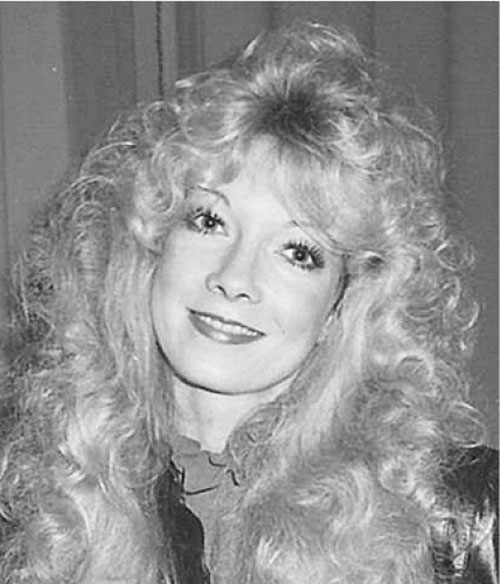 Net Worth
Emi Canyn had an estimated net worth of $1 million before she passed away. She amassed such a huge fortune from her successful musical career.
She was an iconic singer, songwriter, who performed as a back vocalist for the heavy metal band Motley Crue.
Ex-husband
The beautiful, Canyn was once married to her longtime boyfriend Mick Mars, a lead guitarist of Motley Crue.
The lovers walked down the aisle on the 29th of September 1990. Although, the pair started their love life with sweet words and kindness; later on, it turned sours within a year of their marriage!
The duo's wedlock didn't last long as long as the fans expected and they got divorced in 1993 after living together for almost 3 years.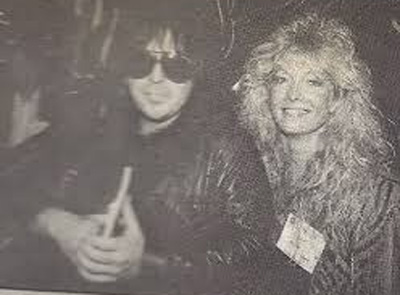 Past Relationship and Dating Affair
When it comes to the singer's relationship status and dating history, her name got linked with several musicians.
Apart from Mars, Emi Jo was in a romantic relationship with drummer, Marc Nelson. Likely, her name was also associate with Guitarist, Chet Thompson, and Paul Taylor.
Added these names, she was also rumored to have a fling with an American drummer Seann Scott.
Siblings
Emi wasn't the only child of Floyd and Eleanor Schmidt and she had six siblings; two sisters; Barbara Reines and Jeri Ovechka and four brothers; Kenneth Schmidt, H. Douglas Schmidt, Rob Schmidt, and Jon Schmidt (Dawn).
All her five siblings were attendants at her funeral to honor her life and give her a final goodbye.
Education
Canyn attended Mount Tahoma High School of Tacoma, Washington and completed her basic education from the school. As soon as she graduated her high-school in 1973 she started some low end jobs and struggled to get into a musical career.
Animal Lover
Prior to Emi death, she was a kind woman, who cared for the life of other living creatures as well.
She had a soft corner for animals and treated them as her good friends. She even had two dogs; Kujo and Gizmo, who were very close to her heart at the time she was alive.
Stay tuned to Glamour Path for more updates on Celebrities Facts.
-->