Elvira Wayans All Kids - Info of All The Wayans Celebrity Siblings
Published Thu Jul 22 2021 By Aashika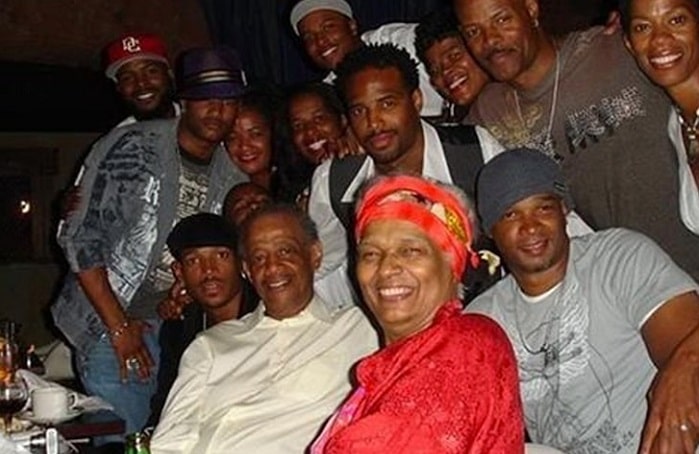 Elvira Alethia Wayans came into the limelight as the mother of well-known celebrities. She is the proud mother of eleven children who are well-known personalities in the Hollywood industry.
She exchanged the vows with Howell Stouten Wayans, who is a supermarket manager. The couple got married and shifted to Chelsea, New York City. They were welcome 11 children from their marriage. The two were together until the last breath of Elvira Alethia Wayans who died in 2020.
Here is the information about all the children of Elvira Wayans.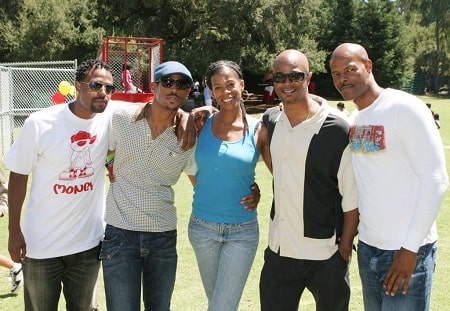 Dwayne Wayans
On 23rd July 1956, Elvira Wayans gave birth to her first child, Dwayne Wayans. He is a writer and film score composer who has worked in "Dance Flick", "Underground", "Thugaboo: Sneaker Madness", "Litte Man", and "Domino". Whereas Dwayne has kept his personal life away from the limelight.
Keenen Ivory Wayans
The second child is Keenen Ivory Desuma Wayans born on 23rd July 1958. He is a renowned actor, comedian, and filmmaker. His work can be seen in numerous movies and series such as "Happily Divorced", "Last Comic Standing", "The Glimmer Man", "I'm Gonna Git You Sucka", "The Last O.G", "Little Man", and so on. The actor was in married life with Brittany Daniel from 2007 to 2014 and is the father of five children.
Diedre Wayans
Wayans welcomed a daughter, Diedre Wayans in 1959 after having two sons. She is a screenwriter who wrote the show "My Wife & Kids". Deidre is the wife of James Benson and is blessed with three sons and a daughter. They are spotted in the family get together and parties aside from that prefer private life.
Damon Wayans
On 4th September 1960, Damon Wayans came into this world. He is an actor, writer, producer, and stand-up comedian. He got immense fame after working as a writer and performer in the comedy show "In Living Color".
Likewise, the screenwriter has worked in "The Last Boy Scout", "Major Payne", "My Wife and Kids", "Beverly Hills Cop", and many more. Wayans has been contributing since 1981 to the entertainment industry. The actor is the former husband of Lisa Thorner and is the father of four children.
Kim Wayans
Elvira Wayans became a mother for the five-times welcoming Kim Nichole Wayans on 16th October 1961. She is working as an actress, producer, writer, and director as well as a social activist. Kim started her career in 1982 by appearing in "I'm Gonna Git You Sucka". Then seen in "In the House", "A Low Down Dirty Shame", "Waynehead", "Reckless", and so on. She walked into the aisle with Kevin Knotts which has been more than 15 years but didn't become a parent yet.
Elvira Wayans
She named her sixth child's name after her, Elvira Wayans born in 1964. She is a writer of the show "My Wife and Kids". Elvira is a single mother of two children but has not revealed any details about her spouse and kids.
Nadia Wayans
In 1965, Nadia Wayans became a new family member in "Wayans". She is an actress who has appeared in "I'm Gonna Git You Sucka". The actress is a secretive person and is living a life away from the media. She has kept silent when things come to her personal life.
Devonne Wayans
Devonne Wayans is the eighth child of his parents among eleven. She is not working in the industry but is a successful woman, who served in Continental Airlines Inc. She is already married and is the grandmother of a cute granddaughter.
Shawan Wayans
On 19th January 1971, Shawan Mathis Wayans was born to his parents. He is an actor, comedian, writer, producer, and DJ. The movies and series in which he worked such as "Dance Flick", "White Chicks", "Scary Movie", "New Blood", "Comic Come Home 4", "The Parent 'Hood", and so on.
Marlon Wayans
On 23rd July 1972, Marlon Lamont Wayans was born in New York City, United States. Since 1988, he has been working as an actor, comedian, writer, and producer of series and movies. He starred in "Norbit", "Naked", "G.I. Joe: The Rise of Cobra", "A Haunted House", "Fifty Shades of Black", and so on. The actor was married to Angelica Zachary and welcomed two children.
Chaunte Wayans
The youngest child of Elvira Alethia Wayans and Howell Stouten Wayans is Chaunte Wayans. She was born on 24th May 1982, in Honolulu, Hawaii, United States. Chaunte is an actress, comedian, writer, and editor who has appeared in "Scary Movie 2", "Dance Flick", "Wild 'n Out" and many more.
Visit Glamour Path for more information about celebrities' babies.
-->