Ellen Pierson – The Less Talked Kardashian | Robert Kardashian's Ex-Wife
Published Mon Aug 12 2019 By Samana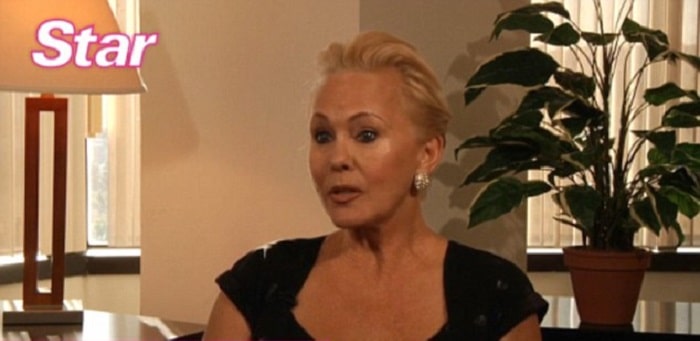 Who is Ellen Pierson and why is she the rare Kardashian who is not talked about you ask? There are many reasons as to why so stick around a little and you will know exactly what you need to know about the Kardashian who is almost as non existing for a Kardashian.
Everything that happened, Ellen got herself into controversies being ex Wife' of Robert Kardashian. Here are some facts on Pierson.
Robert's Final Wife
Ellen Pierson is the least known Kardashian and we bet, you have not heard much of her. Ellen is the last wife of Robert Kardashian who was married to him two months prior his death.
Ellen claims that she did not just went and married him. Pierson firmly has spoke about how she and Robert had known each other for 5 years and had been dating for 3 years before tying the knot.
Since they knew each other for five years and started to date as soon as Robert and Jan Ashley divorced, does that mean he was having an affair with Ellen while being a married man?
Robert Kardashian's previous wives includes: Kris Jenner, Jan Ashley and Ellen Pierson herself.
Selling 'Texts' From Late Rob's Diary (For Money?)
In 2013, after 10 years of the Late Robert's Kardashian's death, the news about him started to come up. Apparently , Robert wrote diaries and included everything in the notebook that happened on the specific days.
The news that came up were not very pretty as it was paragraphs from the late Kardashian's diaries that threatened Kris Jenner's whole life and career. Ellen had been the one who sold them to a celebrity gossip[ magazine named In Touch.
The paragraphs that were leaked from Robert's diaries were basically Kris abusing Kim and her siblings and threatening to kill Kim.
The writings were of the time when Kris and Robert's marriage was falling apart and everything were a mess between the two. With the entry of Kris's abusing and neglecting her kids, there were also some entries on Kris' affair with Todd Waterman and hows he left the kids alone with him on Christmas to be with Todd.
Feud and Legal Issues With The Popular Momager Kris Jenner
After the pages of Robert's personal diaries were leaked to the tabloids, Kris Jenner attended the lot of interviews and answered a lot of questions regarding the situation and denied that it was all fake.
According to the Kardashian and Jenner sisters, when they were young, Kim was Kris' favorite daughter which also makes the beating and threatening to kill Kim sound absurd.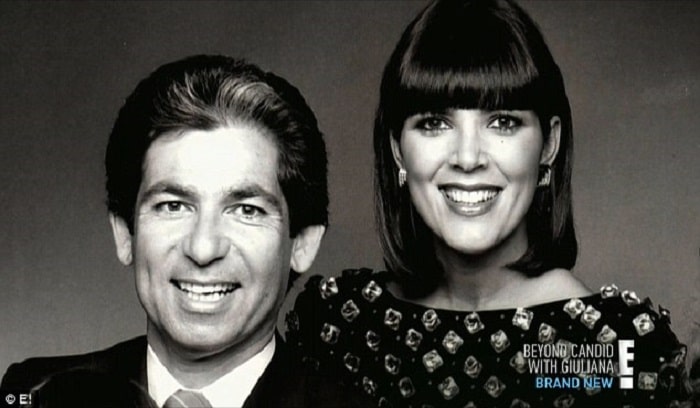 Anyway, the momager practically just sued Ellen Pierson for "copyright infringements" because that was Robert's personal diary and was supposed to be private.
Pierson also had said that Robert left them to her possession after he died but Kris also fought for the diaries claiming that it was the property of her kids. She won the case and got the diary and got portion of the money the ex wife of Robert had managed to gain from selling the diaries' contents.
Denying Khloe To Be Robert's Biological Child. Claims O.J Simpson Is Her Real Father
Ellen Pierson along with one of Robert's ex wife, Jan Ashley, accused that Khloe was not the biological child of Robert Kardashian. This is low, even for someone who kind of has a grudge against the Kardashians because tehre is so much feelings and emotions involved.
Ellen and Jan both spoke about Robert telling them both that Khloe was not his biological daughter after marrying them.
The story is in fact just a story because Robert really loved Khloe and also had stated that when he married Jan Ashley, he wanted to have kids but did not considering he already had four kids which obviously includes: Kim, Kourtney, Khloe and Rob.
Khloe's Tweets That Basically Cancelled Her
Playing with anyone's feeling is bad and specially when the rumors and the gossips are about a family and their situation, things are bound to get messy and sadder.
So, when Ellen came together with Robert's ex wife Ashley to announce to the world that Khloe is not Robert's biological child, Khloe went crazy and just taught her that no Kardashian should ever be messed with.
Khloe slammed Ellen tweeting that she had let a lot of things slide but this was low and the audacity of her (Ellen) to use her (Khloe) father's name in this.

Khloe has also slammed her by referring to her as the 'Evil Step Mother' and a 'Will Forger' and doing all this only for money. Khloe also said that Ellen had basically married Robert when he was just not very aware of everything happening around him when he was on his death bed.
This sounds somehow legit as Robert died from cancer and if he was on his final days because of the disease, he would just have been very sick and a lot of medications.
Glamour Path for More Celebrity News
-->