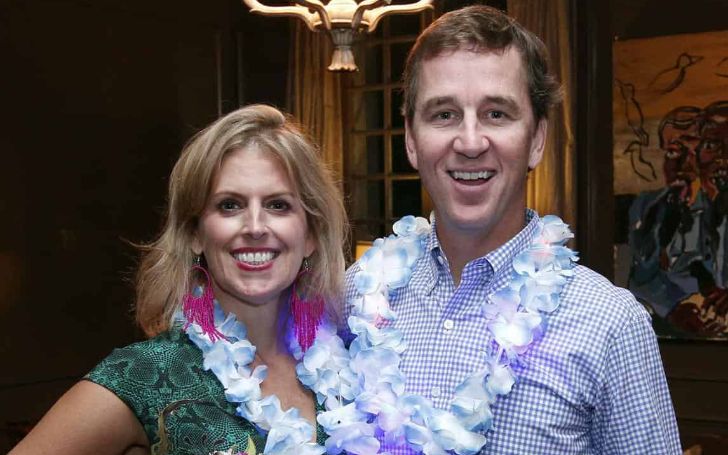 Ellen Heidingsfelder is an American internet personality who came to the spotlight as the wife of the American entrepreneur Cooper Manning. Moreover, her husband, Cooper is also a former football player and the son of the NFL player, Archie Manning. He is also a television host and commentator.
Ellen is an American legal practitioner based in New Orleans, Louisiana. Though she first gained exposure as the wife of Cooper Manning, she is now gaining more recognition as the mother of the budding quarterback, Arch Manning.
Since Ellen's husband has been a famous personality since an early age, Ellen has also made quite a few public appearances alongside Cooper ever since and shown her charms. So let's get to know who she is.
Net Worth
The net worth of Ellen is estimated to be over $1 million. She is a legal practitioner who is reported to have been registered with Louisiana State Bar Association since 1994. So, she has probably made more than enough money to lead a lavish life throughout her career.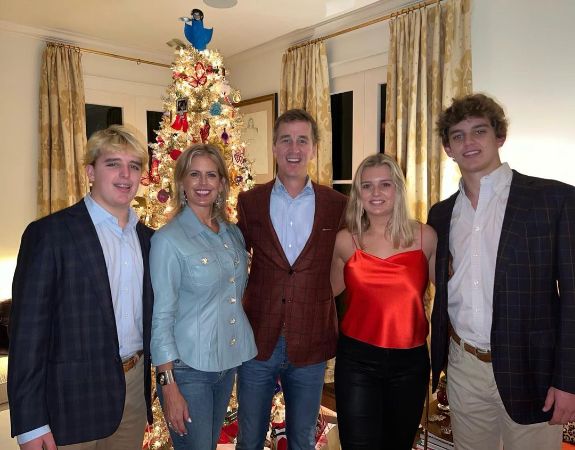 Moreover, her husband, Cooper Manning is an American television personality and entrepreneur. He is also the son of the NFL player, Archie Manning, and has an estimated net worth of over $13 million. So, the family is probably living a comfortable life.
Early Life And Family Background
Cooper's wife, Ellen is an American national who hails from New Orleans, Louisiana. She was born on 20 December 1968 to her parents Charles E. Heidingsfelder and Dota Heidingsfelder. Moreover, she was brought up in a household of five, along with her two sisters, Jane Heidingsfelder and Molly Silvia.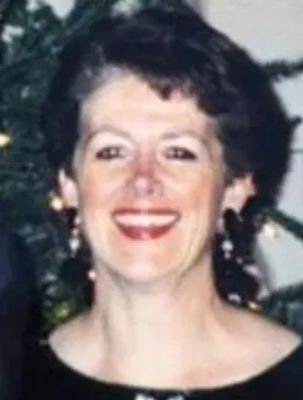 However, Ellen lost both of her parents. Though the reason behind her father's death, who died at the age of 77 is unknown, he is believed to have died from old age. While on the other hand, she lost her mom, Mrs. Heidingsfelder on March 31st, 2020 to COVID-19.
According to sources, Ellen's family was much devoted to Catholics and they followed Catholicism. Not only that, but she also managed to turn Cooper into following Catholics himself.
Siblings: She Had A Brother Who Died At The Age Of 6
As already mentioned, Ellen has two sisters named Jane Heidingsfelder and Molly Silvia. Both her sisters are now married and lead their own families.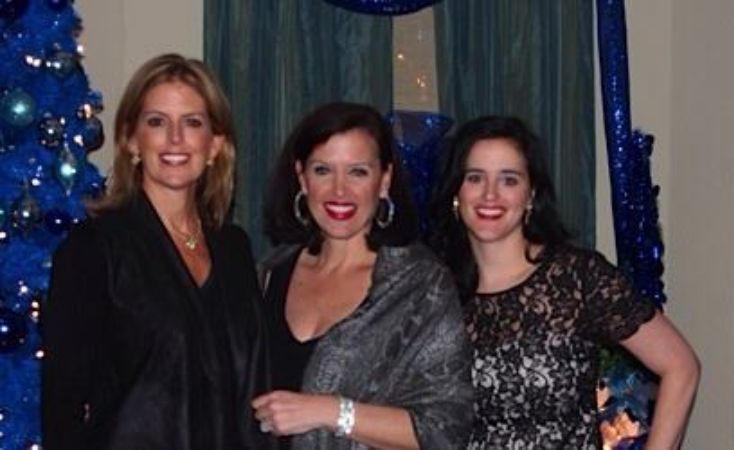 However, apart from them, she also had a brother named Charles E. Heidingsfelder Jr., who was born on 24 Feb 1973. Unfortunately, he died at the age of 6 years on 19 May 1979.
Moreover, Ellen he never talked about her family background, let alone her brother who had left the world untimely. So, the reason behind his death is not known.
Relationship
As already mentioned, Ellen is married to television host, Cooper Manning. According to the sources, they married in 1999. Moreover, they were in a relationship for a few years before finally deciding to settle.
According to sources, Ellen met Cooper back in the mid-90s while they were still in college. After getting acquainted well enough, the couple started developing an interest in each other and gradually ended up in a relationship.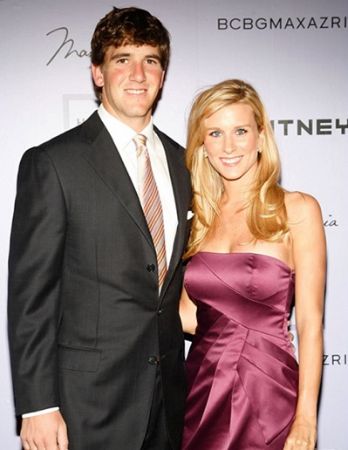 After having spent relatively enough time together, they finally decided to meet each other's families. Moreover, after falling for each other, Ellen managed to turn Cooper, who was a Baptist into following Catholic.
Moreover, Ellen accepted Cooper through all his ups and downs. If you didn't know, Cooper was also a football player who was in his peak condition to enter NFL like his father. However, he started feeling numbness in his hands and fingers. And when he got checked, it was revealed that he was diagnosed with Spinal Stenosis.
However, when he was suffering through all that and had to quit his career in football, Ellen stood by him. Because of all this love and support, the couple finally decided to settle down and got engaged.
Ellen's All Children Are Athletes
Ellen and Cooper have welcomed three children with their marriage of over two decades. They have a daughter named May Manning and two sons named Atch Manning and Heid manning.
Ellen welcomed her first child, May Manning after three years of her wedding in 2002. In 2005, they welcomed their first son, Arch Manning. Then she welcomed their youngest son, Heid Manning in the following year in 2006.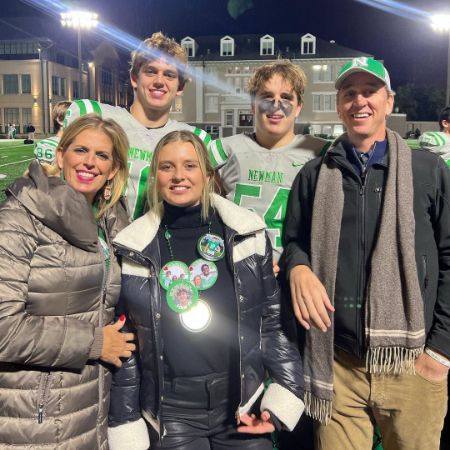 Moreover, all of Ellen's kids are young athletes and play in their own respective fields. Both her son, Arch Manning, and Heid Manning are football quarterbacks for Isidore Newman School, the same school her husband and father-in-law, Archie Manning played for. And recently, Arch was ranked the no. 1 recruit, which led him to be signed by Texas.
While Ellen's sons play football, her daughter is a volleyball player who plays for the Academy of the Sacred Heart (New Orleans), the same school as her mother.
Education And Career
According to sources, Ellen is a member of the Chi Omega fraternity at the Oxford School. Moreover, when she was at Sacred Heart high school, she was also on the volleyball team as well as the track team.
As a high schooler, Ellen was also an All-American high jumper and played as an All-State, All-District, and All-Metro volleyball player. After she graduated from high school, she joined the University of Virginia and graduated in 1991.
Following that, she also received a Juris Doctor from Loyola University in 1994. Then, as per sources, she started a career as a legal practitioner and registered with the Louisiana State Bar Association in the same year.
Moreover, Ellen is also reported to have been working for a non-profit organization that was founded by her father. However, the information is not verified.
Height & Weight
Ellen stands at a height of 5ft 5 inches (168 cm). She is a beautiful blonde lady with brown eyes.
Moreover, she also has a nice and healthy body. According to sources, she is super health-conscious and leads an active lifestyle. And she reportedly weighs around 60 kg.
Is Ellen Available On Instagram?
Well, yes, Ellen is indeed available on Instagram as @ellenhmanning. She also has over a thousand followers; however, she has kept her account private. But, her husband, Cooper Manning is available on Instagram as @coopermanning. He often posts about Ellen and their family and has over 18k followers. Moreover, her kids are also active on the platform.
Her son, Arch is active as @archmanning with over 167k followers. Heid is available as @heidmanning54 with over 6.5k followers. However, he has kept his account private. And her daughter, May, is also active as @maymanning with over 3.3k followers. She has also kept her account private.
Follow Glamour Path to find more interesting articles on celebrity biographies, relationships, and riches.
-->