Elka Brand – Ex-Partner of Late Chester Bennington and Mother of His Son
Published Wed Oct 09 2019 By DGM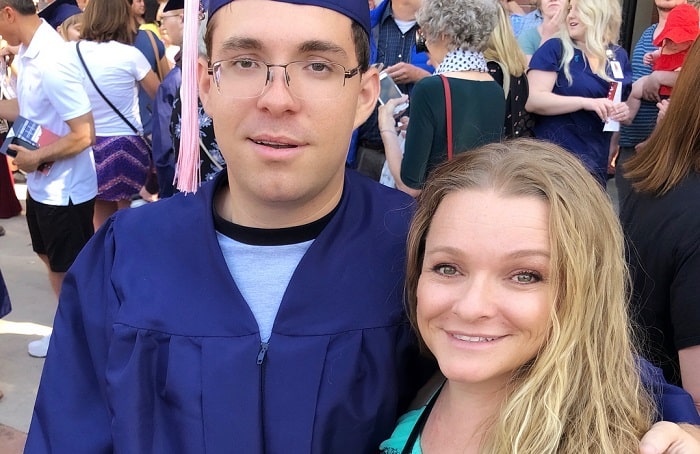 Elka Brand is the former partner or girlfriend of the frontman of the famous American rock band 'Linkin Park', Chester Bennington. She was together with him for a couple of years before they broke up in 1996.
Brand is also the baby mamma of Chester's son Jaime and also has a son Isaiah. Here are some facts about her:
Relation With Ex-Boyfriend
Elka Brand dated Chester Bennington for a few years somewhere between 1990 to 1996. The two were in a lovely relationship and eventually gave birth to Jaime from their relationship.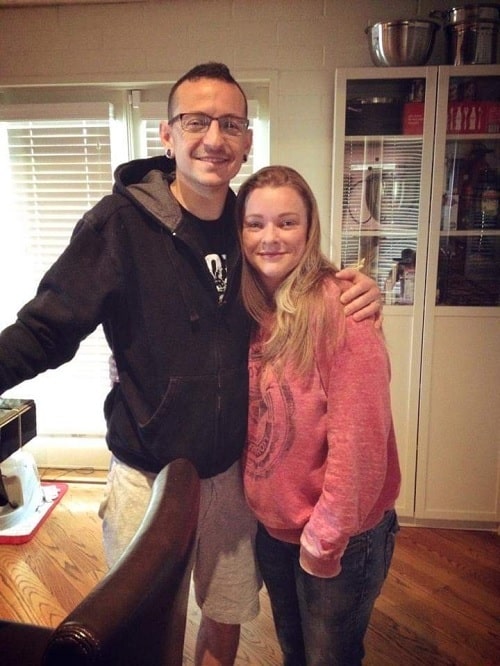 Sons - Jaime & Isaiah Bennington
The beautiful lady is the mother of two sons; Jaime Bennington and Isaiah Bennington. Jaime was born on May 12, 1996, with Chester, and Isaiah was born on November 8, 1997, to another man she was in a relationship with.
As for today, Jaime works in short movies and documentaries as a composer, screenwriter, and director whereas Isaiah is a 26-year-old hunk who loves partying a lot.
Chester Adopted Her Son Isaiah
Isaiah isn't actually the biological son of Chester Bennington. Elka Brand had him with another man after separating from Chester. But as that man also left her alone, the 'Numb' singer decided to adopt her second son as well and give him his name.
It was very generous of the late musician that he adopted Elka Brand's son because he knew that it would be difficult for her to raise two kids all by herself. He adopted Isaiah so that he wouldn't have to be called illegal.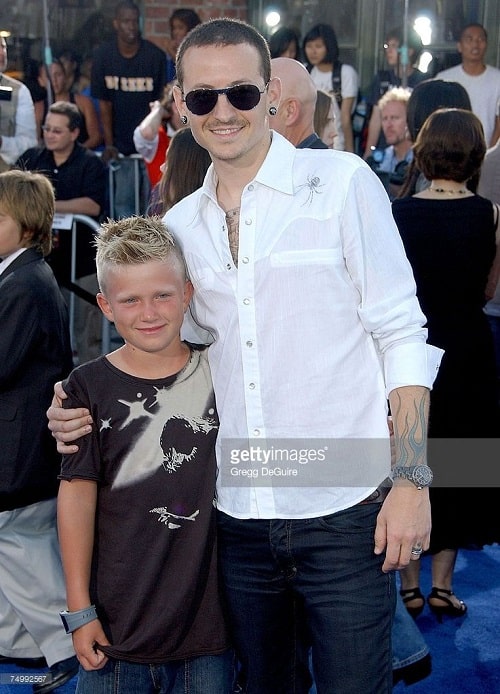 The adoption process of Isaiah was properly finalized back in 2006 though it had already been a long time since Chester and Elka's split. He became the rightful father of Isaiah and raised and gave him all the love he could. What a kind-hearted man he was.
Passing Away of Ex-Partner
It was back on July 20, 2017, when sad news broke all over the internet that Chester passed away after hanging himself. He was found dead hanging on the ceiling at his bedroom in Palos Verdes Estates, California. The reason for his suicide is mental illness and depression which he had been suffering from over a decade before he died.
After trying so hard to win against depression and mental illness, Bennington quit and chose to take his own life. His tragic death affected his family and kids very much and left all of his fans heartbroken. The world lost a star and the Bennington family lost a diamond that day.
Good Friends With Chester's Spouses
It is quite amazing to know that Elka Brand is actually very good friends with Chester's ex-wife, Samantha Marie Olit, and wife, Talinda Bennington. Well, the three ladies have bonded up very nicely and have established a very friendly bond with one another. They are often seen meeting up and having good moments together. It seems like the late singer made them close.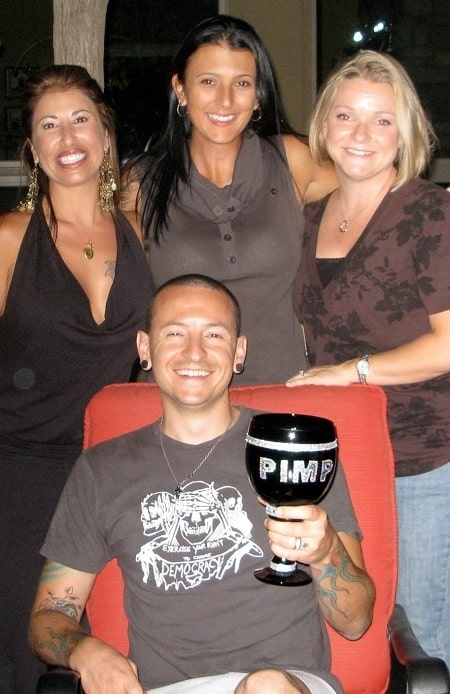 Has a Twitter Account
Elka Brand has an account on Twitter that goes by the name @ElkaBr. She has a total of 5,845 followers and has tweeted nearly 9,000 tweets on her account.
Follow Glamour Path for more latest updates about celebrities.
-->