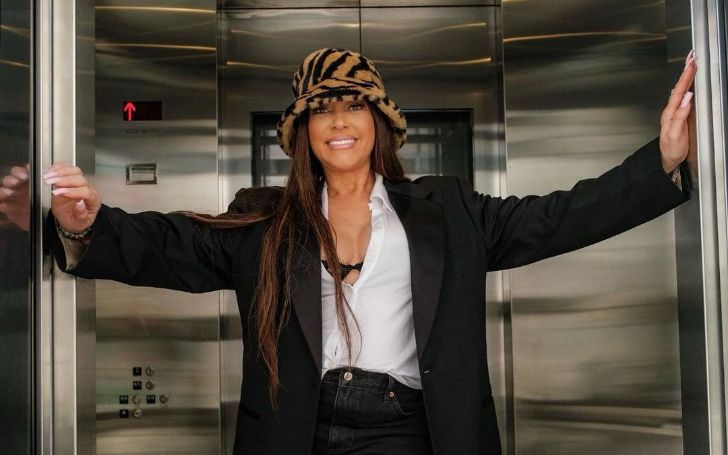 Elizabeth Woods is an American media personality and businesswoman. However, she is best known as the mother of the model, Jordyn Woods. And if you're a close watcher of the Kardashians, you know about the drama, right?
If you don't remember, Jordyn is the former best friend of Kylie Jenner. At the time when they were friends, she got extreme exposure and popularity for being Kylie's bestie. Since she and Kylie seemed to have fun as friends, everyone thought they were real. However, despite gaining it all, she hooked up with Tristan Thompson, who was Khloe Kardashian's boyfriend at the time. And that's how the drama began.
And so, along with Jordyn, Elizabeth also gained recognition while she was still friends with Kylie as she is Jordyn's manager. At the time when they were still friends, Elizabeth kept contacting Kylie and also leaving comments on her social media. So when the drama stirred up, she was also swept.
A Quick Look At Elizabeth's Net Worth
The net worth of Elizabeth Woods is estimated to be over $4 million. She runs her own PR agency named PR Woods Management Group. And so, she is the manager of her own kids, who have already well-grown in their own respective careers. Along with her kids, many other young artists are under the group and she is the one who oversees them.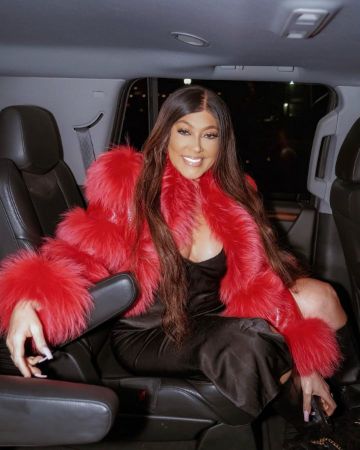 Before that, Elizabeth also had a career as a photographer and illustrator. Then, she became more focused on business, developing marketing and brand-building. And that's how she made a fortune for herself. And now, she enjoys her life luxuriously with all the money she earned.
Moreover, her daughter, Jordyn Woods has an estimated net worth of over $6 million. Though she is best known for being involved with the Kardashians, she has expanded her career as a model. And she also has her own clothing brand named Woods By Jorydn and Boohoo.
Early Life And Education Is Yet To Be Discovered
According to sources, Elizabeth was born on March 31, 1970. She was born and brought up in California. However, apart from the fact that she is an American national, not much is known about her personal information.
Though Jordyn's mom has now become a social media personality and has gained her own share of audience and followers, she particularly hasn't revealed anything about her early life and upbringing. Well, of course, she is in charge of her life, so she can do whatever she wants. And thus, we don't have any information about her family and childhood. And the same goes for her educational background as well.
Did You Know Elizabeth Lost Her Husband To Cancer?
Elizabeth Woods married her husband, John Woods somewhere in the mid-1990s. Moreover, as reported, they dated for a short while before getting tied down to each other. Their wedding ceremony was a beautiful and lavish event where they only invited their close ones.
Her husband, John was a sound engineer on The Fresh Prince of Bel-Air during its entire run, which resulted in the close relationship of the family with the Smiths. Though the couple didn't give out much about themselves through social media, they were happy together. They welcomed four beautiful kids and shared blessed life raising them.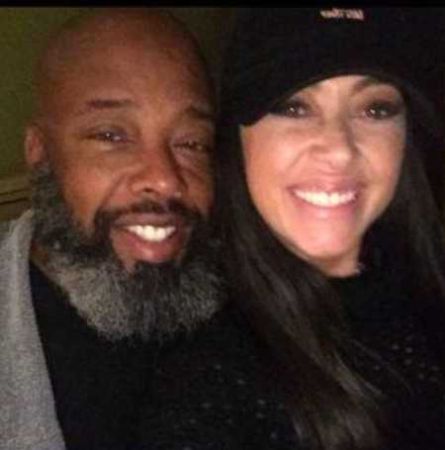 However, sources state that the couple got separated and started living their own life. Then, on December 17, 2016, John discovered that he had terminal cancer. And so, he and Elizabeth reconciled and started spending time together. However, at last, they lost John after two weeks of being diagnosed, on January 19, 2017.
Both Jordyn and Elizabeth took to their Instagram and announced his passing. Moreover, at the time, Jordyn was still friends with Kylie Jenner. And so, Kylie donated $10,000 for her father, John's death.
Mother Of Four Kids
Aside from Jordyn Woods, Elizabeth is a mother to three other kids. Her first child is her son named John Woods III. By profession, he is a model and is also under Elizabeth. Then, she welcomed her second child, Joshua Woods. Moreover, her second son, Joshua is a Tattoo and visual artist. And of course, he is also an artist signed under his mom's agency.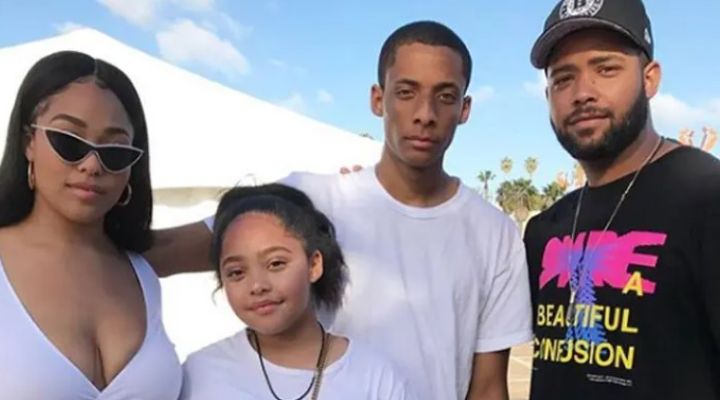 And then, she welcomed Jordyn Woods on September 23, 1997. And as we already know, she is a plus-sized model; however, came to recognition with the television series, Life of Kylie.
After Jordyn, Elizabeth welcomed her second daughter and the youngest child of the household, Jodie Woods. She was born on 6 January 2005. Moreover, she came to the spotlight after appearing with Jordyn on her content and social media. And so, she herself has become a social media personality and has gathered a mass number of followers.
Runs Her Own Management Group
If you didn't know, Elizabeth Woods is the runner of the artist managing agency named Woods Management Group. And so, the model, Jordyn Woods has reached where she is now, all thanks to her mom's managing skills.
Jordyn's mom is a talent and brand manager who's been in the field for a long time now. She also manages her kid's careers in their respective field, including Jordyn. She is the founder of the Woods Management Group, Inc.
According to sources, the agency was registered back in 2018 in California. She started managing Jordyn when she was just at the start of her career as a plus-sized model for Wilhemina Models.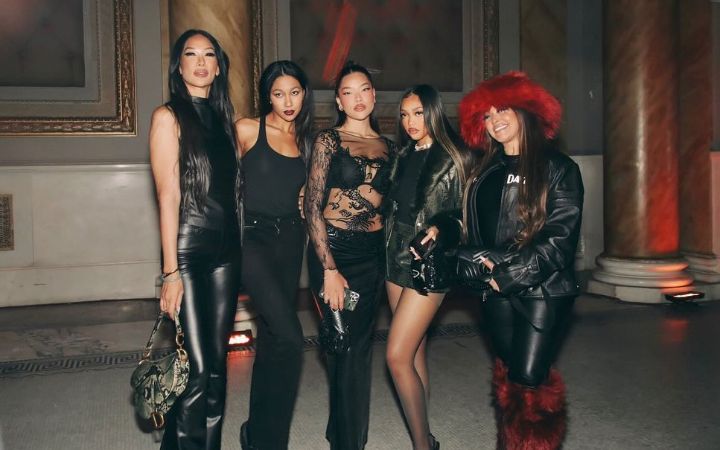 And so, Elizabeth has always supported her kids in their careers. Though not every kid of hers has made it big as Jordyn, they are still doing pretty well because they know she has their back. And doing so, Jordyn has also revealed that it's not always easy to work with her mom. She said:
Sometimes you don't want to listen to your mom because you're, like, "I know what I need to do." But at the end of the day, your mom is always going to want the best for you so it's awesome having someone support me.
Social Media Handles
Now, let's see the social media handles and the presence of Jordyn Woods' mom, Elizabeth Woods.
On Instagram, she is available as @elizabethwoods. Moreover, for a celebrity mom, she indeed has a massive presence on the platform and has over 355k followers. The celebrity mom is also available on Twitter. She has two accounts; one under @woodsmanagement and the other under @lizthephotogirl. And it seems, she isn't active on the platform.
She first joined as @lizthephotogirl and later joined as @woodsmanagement to represent her professionally. However, she hasn't been able to gather a strong and big community on the platform as compared to Instagram and still is yet to hit a 1k milestone.
Follow Glamour Path to find out more interesting articles about celebrity biographies, relationships, and riches.
-->