Elizabeth Tabish's Fascinating Journey: A Closer Look at Her Movies, Height, Marriage, Net Worth, and Success
Published Thu Jun 15 2023 By prazu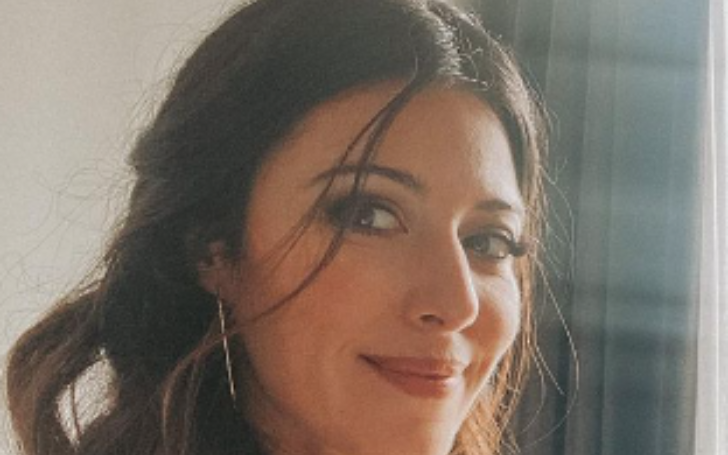 Elizabeth Tabish, 37, an actress, and filmmaker from the United States, has garnered widespread recognition for her portrayal of Mary Magdalene in the popular television series The Chosen produced by Angel Studios. She is also known as one of the co-founders of Maenad Productions and holds the position of Creative Director at the esteemed Austin Arthouse Film Festival.
In this article, learn in detail about Tabish's personal and professional life.
Elizabeth Tabish Wiki/Bio
Elizabeth Tabish was born on May 26, 1986, in the USA. She grew up in Texas with her parents and two sisters, who loved and supported her wholeheartedly at every stage of her life. Tabish is an American and follows the Christian faith.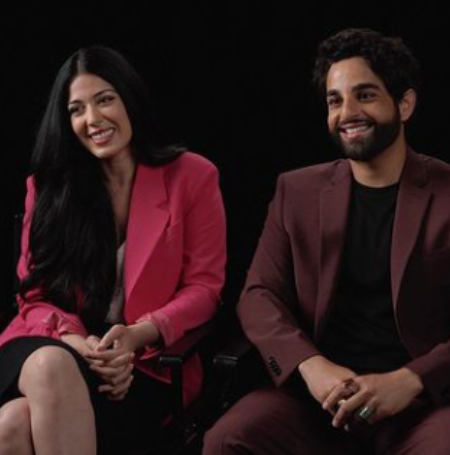 For her elementary education, the 5'6'' tall actress went to private schools in Texas. Later, Tabish moved to Oklahoma to attend Oklahoma State University. She completed her Bachelor of Arts (BA) degree in Screen Studies there. Elizabeth further pursued her education at the same university and obtained a master's degree in theatre arts.
Elizabeth Tabish Net Worth
Elizabeth Tabish has an estimated net worth of approximately $1 million, primarily accumulated through her successful acting career. In addition to acting, she has also generated income from her ventures in producing and directing.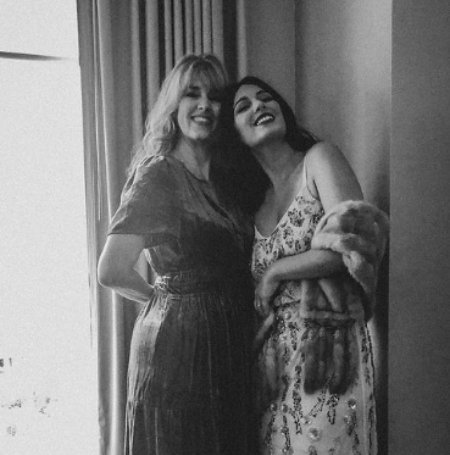 Furthermore, Tabish's role as the Creative Director of the Austin Arthouse Film Festival has contributed to her financial success.
Elizabeth Tabish Promising Career
In 2017, Elizabeth Tabish experienced a major breakthrough in her career when she secured the role of Mary Magdalene in the television series The Chosen. This groundbreaking series, created and directed by Dallas Jenkins, took a unique approach to production by utilizing crowdfunding. The project successfully raised a staggering $10 million in equity during its initial season, setting a record as the largest crowdfunded film or television production in history.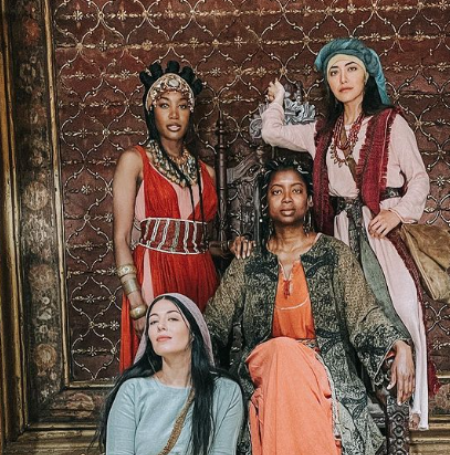 The Chosen has garnered widespread acclaim since its premiere in 2019, earning an impressive rating of 9.7/10 on IMDb and receiving positive reviews from critics and viewers alike.
The series has captivated audiences worldwide, accumulating a staggering 50 million views. Such overwhelming support led to the second season of the show, which debuted in 2021 and managed to raise an additional $10 million.
Beyond her acting achievements, Tabish is also the co-founder of Maenad Productions, a dynamic production company that focuses on creating short films centered around women. Some notable independent films produced by Maenad include Verdurous, Like a Ghost, and Musa Malvada.
Elizabeth's dedication to showcasing the stories of women in the movie industry reflects her commitment to championing diverse voices. Furthermore, she holds the esteemed position of Creative Director at the Austin Arthouse Film Festival.
This event serves as a platform to showcase both local and international filmmakers, celebrating the art of independent cinema. As Creative Director, Tabish plays a pivotal role in curating a diverse selection of films and promoting artistic expression within the festival.
Elizabeth's journey in the entertainment industry has been marked by her breakthrough role in The Chosen and her dedication to supporting and uplifting women through Maenad Productions. Her role as Creative Director of the Austin Arthouse Film Festival further demonstrates her passion for promoting artistic endeavors and fostering a vibrant filmmaking community.
Is Elizabeth Tabish Married?
Elizabeth Tabish and playwright Stan Mayer tied the knot in a private she without disclosing the date or sharing any pictures. In an interview, Elizabeth confirmed her marriage but provided limited details. Although Tabish didn't post any wedding photos on her Instagram, on December 17, 2022, she shared a picture of herself and her husband enjoying their time in Berlin and Amsterdam.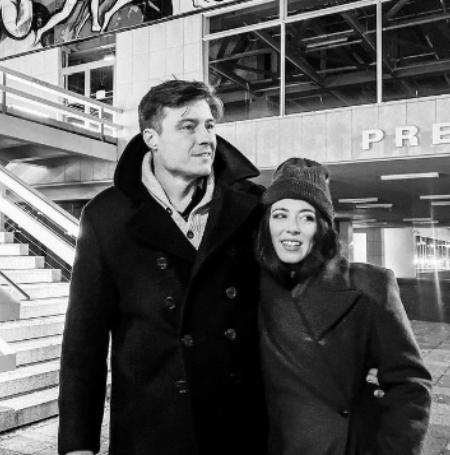 Mayer has a background as a former Marine and intelligence officer in the United States. He served for a period of five years in Iraq and Afghanistan. Stan held the position of Deputy Public Affairs Officer at NNMC Bethesda and spent eight months with Iraq's 3rd Battalion 25th Marines in 2005.
Mayer keeps photo albums containing candid pictures of his fallen comrades who lost their lives in an explosion. On May 7, 2005, while traveling in a military vehicle that was struck by an explosive device, Stan's gunner and his close friend Lance tragically lost their lives. Despite the danger, Stan courageously stood up in the burning vehicle and managed to step out.
Stay tuned in Glamour Path for more celebrity articles.
-->