Late Chester Bennington's Son - Draven Sebastian Bennington With Samantha Marie Olit
Published Tue Oct 08 2019 By DGM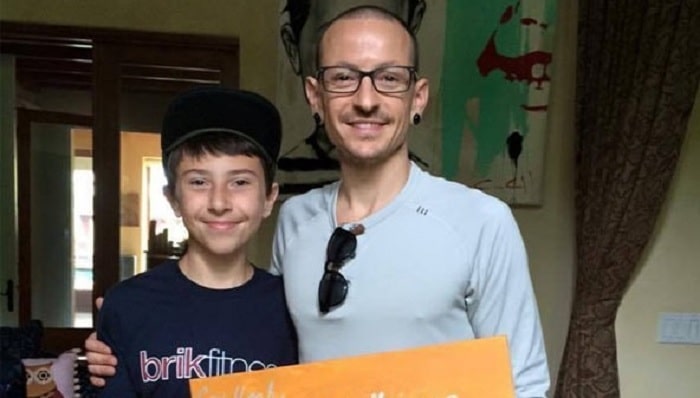 Draven Sebastian Bennington is the third son of the late famous American frontman of the band 'Linkin Park.' He was born on April 19, 2002, in the United States to his father and his ex-wife Samantha Marie Olit.
The name 'Draven' is derived from old English literature and means 'hunter.' Here are some facts about him:
Rich Father
Draven comes from a very wealthy family background as his father was a renown and eminent musician. Chester Bennington, the lead vocalist of his band, had a whopping fortune of $30 million at the time of his death. The success from the albums' sales and world tours that he and his band had are behind the massive worth.
Parents' Relationship
Draven Sebastian Bennington's parents weren't together for so long as they ended their marriage of years. The couple which married back in 1996 had to separate in 2005 after their relationship started breaking down.
Though they gave birth to Sebastian from their marriage of nearly a decade, they couldn't hold on to their relationship. However, even after their split, they raised their son properly.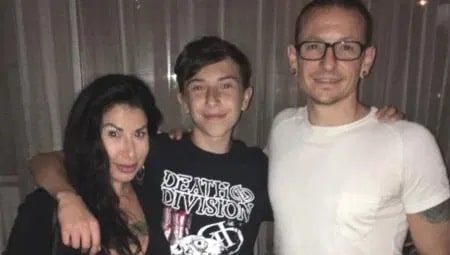 Five Half-Siblings
The 17 years old Draven has a total of five half-siblings from his father and his other relationships. Jaime Bennington and Isaiah Bennington are two of the kids from Chester and his ex-girlfriend Elka Brand where Jamie is the elder one.
Not only that, the rest of the three are all daughters; Lily Bennington, Lila Bennington, and Tyler Lee Bennington from his father and his ex-wife Talinda Bennington where Lila and Lily are twins.
Passing Away of Father
It was back on July 20, 2017 when the 41 years old singer at that time passed away after taking his own life. He took his own life after loosing his battle against depression and mental illness. He hanged himself to death from his ceiling in apartment at California.
The untimely death of the legend brought huge disbelief and shock in people's mind. All of his family members including Draven was also very shaken by his death.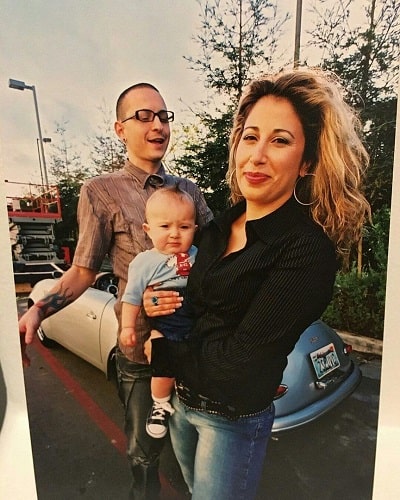 Following Daddy's Footsteps
It seems like the late singer's son, Draven Sebastian Bennington, is following the footsteps of his dad. Yes, it is because he also has a passionate interest in music and is looking forward to pursue a career in it.
As of today, the kid is already a rhythm guitarist and lead vocalist of his band 'Chaos'. It is very obvious that he'll also make a great name for himself in the music industry like his legendary dad.
Gave a Message to People on 'World Suicide Prevention Day'
After what happened to him and his family following the suicide of his father, Draven made a video on 'World Suicide Prevention Day' where he addressed the people who are struggling against depression and want to kill themselves.
Draven Sebastian Bennington teaches that killing yourself may be a temporary solution for yourself but it will affect your family permanently. He conveys the message that suicide is not a solution but the beginning of several problems.
Therefore, he discourages the practice of committing suicide and suggests to talk to someone about what you are going through. He believes that consulting with someone will probably help a lot.
Check Glamour Path for more information about celebrity babies.
-->