Donna D'Errico Has Done Multiple Plastic Surgery Including Buttocks Lift and Liposuction
Published Tue Dec 10 2019 By DGM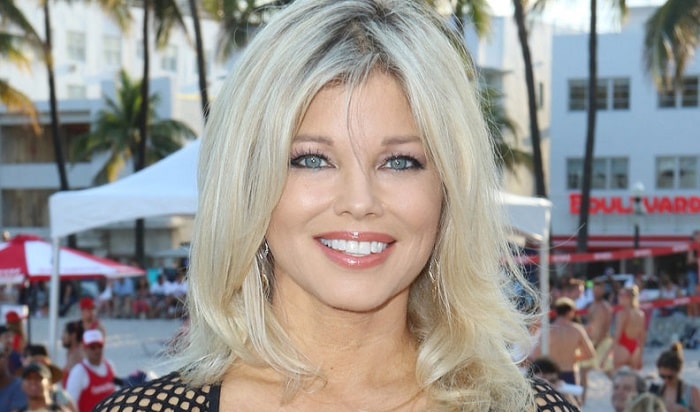 The famous American actress and former model for Playboy magazine, Donna D'Errico has gone under the knife and had several plastic changes done on her body.
D'Errico has very open about the plastic surgeries she has opted for. She added that she had to use the knife on her body in order to re-gain her body which she had before becoming a mother. Here are the surgeries that she opted for:
Donna D'Errico Before & After
The 51 years old Donna D'Errico had a full body transformation in 2017 after she spent five long and grueling hours on the operating room in order to remake her body totally. Here is a picture of how she was prior to the surgery and how she is at present: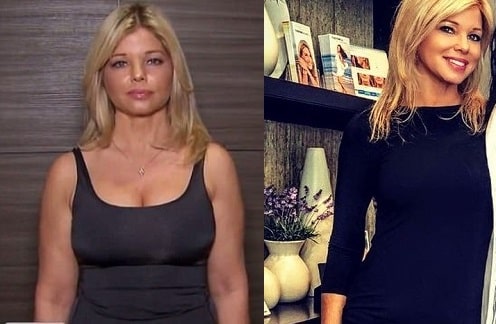 As you can clearly see in the above picture, Nikki Sixx's ex-spouse gained a lot of weight after giving birth to her two children which is represented by the left side of picture. The right side of the picture represents the gorgeous body which she has gained as post-surgery result.
Arm Lift
The mother of Rhyan D'Errico and Frankie-Jean Sixx also had an arm lift surgery because of the excessive fat she had on her arms. The actress herself, stated that she gained a lot of weight long time ago but somehow managed to lose some. But when she did, she still felt uncomfortable because she still had some extra fat on her arms which is the reason she thought of having the surgery.
Dr. Michael Obeng, her plastic surgeon, stated that he removed approximately 15 cm of skin from D'Errico's arms. After removing skin at such a huge extent, she definitely looks fine today with slimmer pair of arms.
Tummy Tuck
Donna, who has a net worth of $500,000, underwent the tummy tuck in order to remove the excess fat from her belly. She stated that she wanted to remove all the loose skin which she experienced after giving birth to her kids a long time ago. Dr. Obeng helped her recover her wonderful tummy from her 20s by plucking out all the extra fat that she had in her belly after the pregnancies.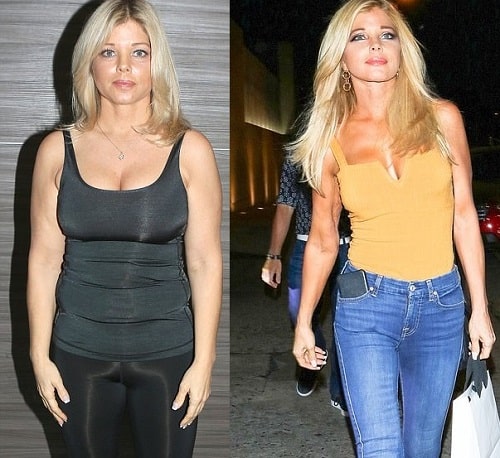 After successful procedure, Donna has a gorgeous body with no such surgeries marks on her body. She considers the treatment of her surgeon very effective and is quite happy with the outcome.
Buttocks Lift
Along with the arm lift and tummy tuck, the 'Baywatch' star Donna D'Errico also underwent Buttocks lift surgery in order to re-adjust the appearance of her rear end. She said that she wanted a lift on her buttocks because she was no longer 20 and surely needed a work to be done on them. As she had all the surgeries in one day, this procedure was also done by Dr. Obeng.
Following the surgery, Dona's buttocks appear a lot lifted and in better position if we compare to her past.
Liposuction
The Alabama born star also had a full body liposuction though her tummy tuck also gets involved in this procedure. She removed all the extra and unnecessary fat from her body parts like waist, rib cage, and thighs. For this, the surgeon inserted vacuum like instrument on her body parents and sucked some all those excess skin from her body.
Follow Glamour Path if you like to see more information about other celebrities's surgery transformations as well.
-->