Facts About Dick Van Dyke - American Actor and Comedian
Published Thu Jul 25 2019 By Akki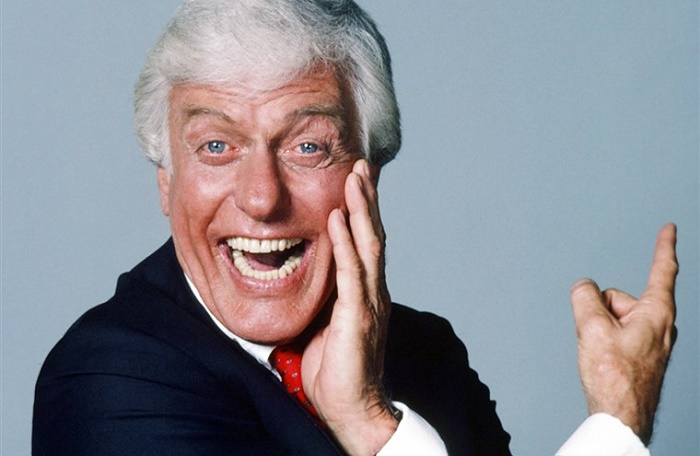 Dick Van Dyke aka Richard Wayne Van Dyke is a successful American actor, comedian, singer, and dancer, who is widely known for film-like; Mary Poppins (1964), Chitty Chitty Bang Bang (1968), and Dick Tracy (1990).
Dyke was born on December 13, 1925, in West Plains, Missouri, USA. His father is a salesman, Loren Van Dyke and his mother is Hazel Victoria, who is a stenographer.
Here are 10 facts about Dick Van Dyke
Net Worth of Dick Van Dyke
Richard Wayne Van Dyke is a legendary star in the entertainment industry, who has contributed more than a seven-decade long career in Hollywood and has accumulated the massive net worth of $50 million.
Dyke's main source of income is acting, directing, producing, and screenwriting.
Car
Dick Van Dyke, the legendary Hollywood man has Rolls Royce Car which he loves to ride.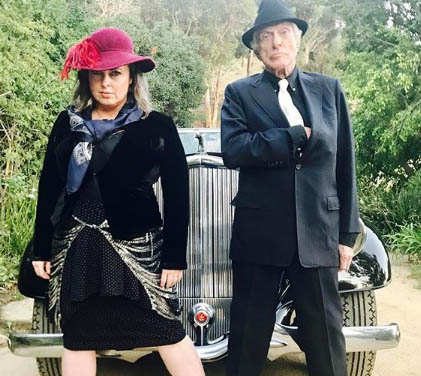 Cheat the Death in Car Accident
The 'Mary Poppins' actor luckily escaped just by a few minutes from the near death experience. On Aug 19, 2013, Dyke sports car got on fire on the 101 near Calabasas, where one of the passer-by Jason Pennington stopped over and pulled him out from the car and saved his life.
Lavish house in Malibu
Dick Van Dyke is resident of Malibu, California and lives in a luxurious single-family house with his wife located at 23215 Mariposa De Oro Street, Malibu. The house is built in 1973 approximately in 2,226 sq ft with 3 bedrooms and 2 bathrooms, which cost more than $3 million to Dyke.
Childhood Home in Worst Condition
Dick Van Dyke childhood home located at 930 N. Hazel Street, in Danville, IL could be destroyed soon if there is no renovation done to the house. The house where he and his brother Jerry Van Dyke grew up has been condemned. In an Interview with CN, he was sad to hear about the house with lots of childhood memories.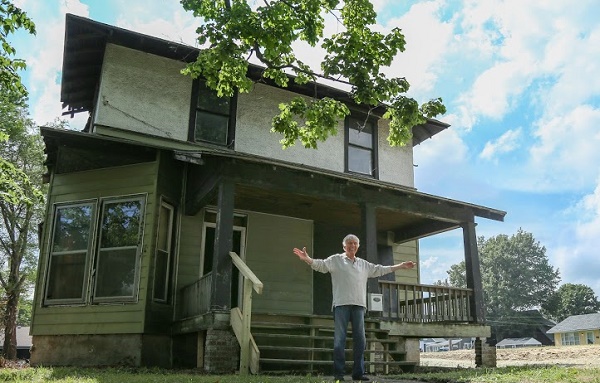 Arlene Silver Wife
The ninety-three-years-old actor, Dick Van Dyke is living a happily married life with a make-up artist Arlene Silver. The lovebird met first at the SAG awards in 2006, where they dated for several years before they got engaged. The duo exchanges the vow on February 29, 2012, where Dyke was at the age of 86, and 46 years old than Silver.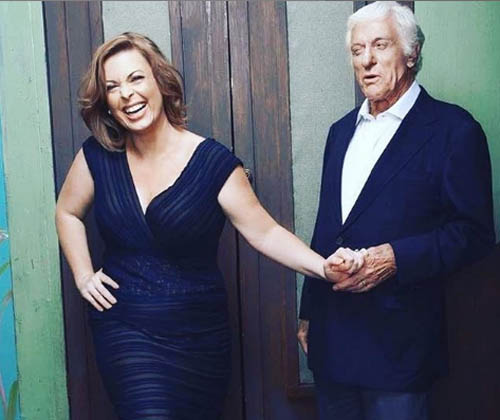 Past Relationships
The 'Dick Tracy' actor was previously married to Margerie Willett, where the former couple tied the knot on the radio show 'Bride and Groom' on February 12, 1948, in Wilshire Boulevard, Los Angeles. The duo shares four children together and got divorced on 4th of May 1984.

In addition, Dyke lived together for more than three decades with American actress, Michelle Triola as a partner, until she died on October 30, 2009, in Malibu, California.
Four Children
Dick Van Dyke has four children from his relationship; two sons 'Barry Van Dyke' and 'Christian Van Dyke', and two daughters 'Stacy Van Dyke' and 'Carrie Beth van Dyke'.

Barry Van Dyke is the second son of Dyke with his ex-wife, Margerie Willett. He is an actor born on July 31, 1951, in Atlanta, Georgia, United States.
Sibling
The Comic actor has a younger brother Jerry Van Dyke from his parents. Jerry Van was an American actor, musician and comedian born on July 27, 1931, and died on January 5, 2018, in Hot Springs, Arkansas, the United States of congestive heart failure at the age of 86.
Served U.S. Army Air Forces
Richard Wayne Van Dyke served United States Army Air Forces during World War II from 1944-1945, where he was denied three times from enlistment to be a pilot in the Army Air Corps for being underweight and actually worked as a radio announcer and didn't leave the country during the war.
Social Media
The 'Fitzwilly' actor is active in his social sites, where he has over 27.5k fan following on his Instagram account @official_dick_van_dyke and has a 209k follower on his Twitter account @iammrvandy. The most of the posts are of himself with his wife and update about his work to his fan and well-wishers.
Visit Glamour Path for more Celebrities Fun and Facts.
-->