Get to Know Denim Cole Braxton-Lewis - Singer Toni Braxton And Keri Lewis' Eldest Son
Published Thu Mar 05 2020 By Akki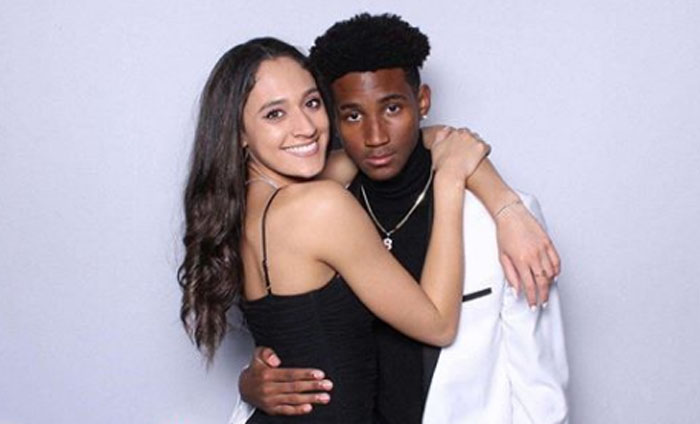 The young sportsman, Denim Cole Braxton-Lewis is Toni Braxton's son with her ex-husband Keri Lewis, who is an American singer-songwriter. He is the eldest son of the R&B singer, born in Las Vegas, Nevada, on December 2, 2001, and his zodiac is Sagittarius.
His name 'Denim' is a French origin word, which means 'Cotton'. The name also represents world popular blue jeans (strong cloth) invented by Jacob Davis and Levi Strauss in 1873.
Similarly, 'Cole' is a masculine name and originally an English word which means "swarthy or coal-black".
Has A Sibling Brother
Denim's youngest brother, Diezel Ky Braxton-Lewis is the second son of Toni Braxton and Keri Lewis. He was born on March 31, 2003, in Atlanta, Georgia. He has explored his talent as actor, athletic, and model, and has been represented by Wilhelmina.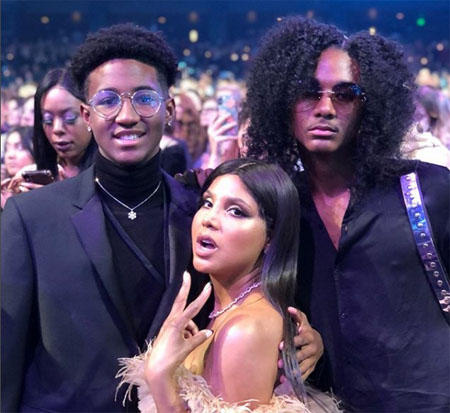 Diezel is the fighter who overcame autism spectrum as he was diagnosed with autism at the age of three.
He was lucky to get diagnosed early, which helped cured his autism. Now, he is living a normal life after recovery.
Parents Relationship
Denim's parents first met on the musical road trip, where Keri Lewis' band Mint Condition had an opening performance for one of Toni's concert.
The ex-couple instantly liked one-another and started dating after the event. The duos tied the knot on April 21, 2001.
The former lovebirds welcome two cute boys while they were together. However, after nine years of matrimony, they publicly came out with the news of their split in December 2009.
After a 3 years and 8 months long processing, the court declared them as officially divorced couple in July 2013.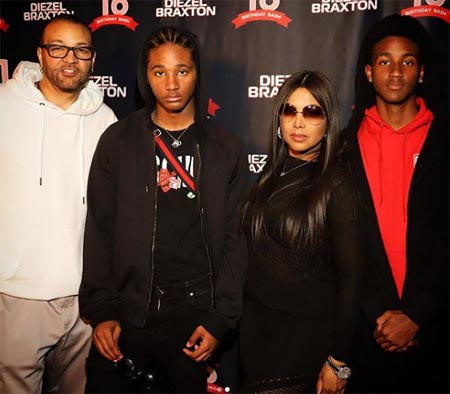 Following judicial separation, Toni revealed money to be the primary issue for their dispute. In an interview with 'The Red Table Talk' show, she opened up about her health issues of lupus, which lead to the cancellation of her shows. In the meantime, her former husband didn't help her financially. Instead, she had to pay him alimony.
Thereafter, forgetting the past, Toni has moved on with a rapper Birdman. The lovebirds also had some complications in between their romantic relationship, which are now resolved. Pier to their mutual understanding and bond, the duo are planning on tying the knot.
Mama's Net Worth
Denim comes from the wealthy star family, where his mother Toni Braxton alone holds a $10 million net worth. She succeeds to accomplished such a huge fortune from her musical career. She is a seven-time Grammy-winning singer, songwriter, actor, and philanthropist.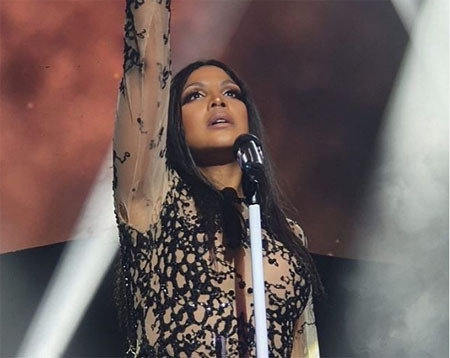 She is a member of The Braxtons, a musical girl group formed in 1989. She is considered to be one of the top female R&B artists. She has a record of 67 million unit sales including 41 million albums.
Her greatest hits includes singles such as Long as I live, Just Be a Man About It, and Un-Break My Heart.
He Has A Girlfriend
The R&B rapper-singer, Toni's son Denim is in madly love with his college mate Makaila Teagle. She is a year older than her boyfriend as mentioned on her social media.
Added that, Teagle is a professional contemporary dancer and can do crazy body stretch moves.
The lovebirds have parental approval so they are public about their relationship. The duos often travel to various destinations to enjoys their romantic life.
Both pairs is active on Gram, where they constantly share their cozy pictures.
Subscribe to Glamour Path for more updates on Celebrity Babies.
-->