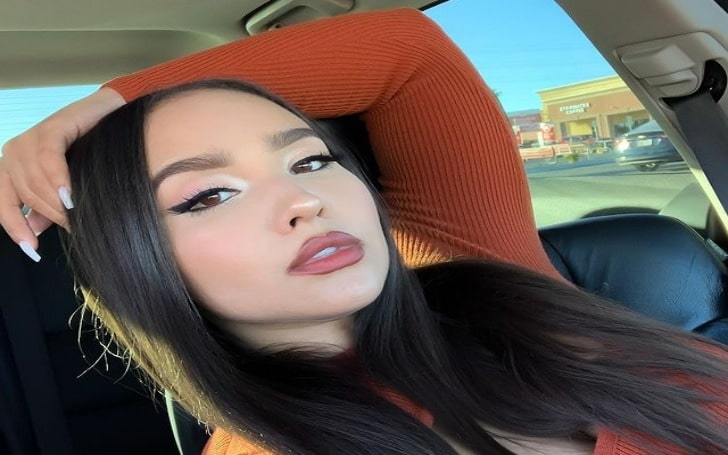 Demetria Obilor is a journalist and television personality who has captivated audiences across the world by anchoring newscasts, interviewing celebrities, and generating social media segments. She is most recognized for her role as an anchor for ABC's Channel 8's Traffic Ensemble. She is so well-liked by the audience that she has earned the moniker Traffic Bae.
In 2017, she was in the news following her inspiring answer to a viewer's body shaming, and she has since encouraged many women to embrace their natural beauty. She became a nationally famous TV personality as a result of the in-demand programming she generated.
Family and Early Life
Demetria was born in the United States on March 29, 1991, in Kansas City. Her father is a Nigerian, while her mother is a German-Lithuanian-Russian. Before moving to Los Angeles with her family, Uzoma Obilor, Ikenna Obilor, and Kelechi Obilor, her three siblings, grew up in Kansas City.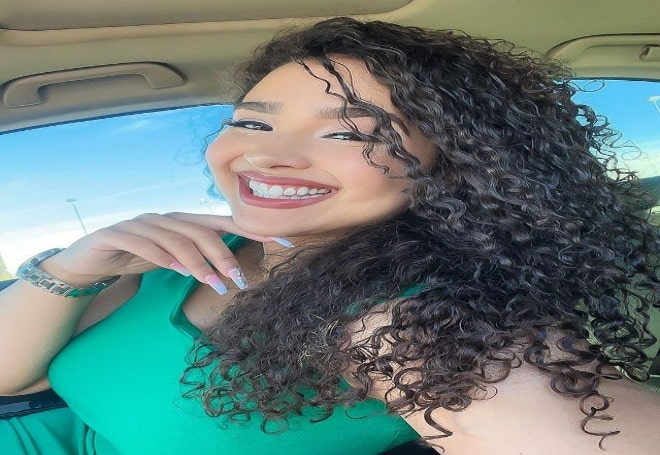 The hard-working woman began working for the student television station, where she was in charge of broadcasting special news updates based on the college newspaper's top articles.
Education
In 2009, she graduated from Johnson County Community College in Kansas and went on to the University of Kansas, where she earned a bachelor's degree in broadcast journalism.
The 31 years old worked as a production tech for KSHB-TV before becoming their traffic reporter when she was there. The well-known journalist is also a Traffic Ensemble Anchor on WFAA.
Career
Obilor's broadcasting career began in January 2011. She was responsible for giving live broadcasts of breaking news and top articles from the university newspaper. She was hired as a production technician the following year. For news broadcasts, she oversaw an audio board and a teleprompter, edited scripts, created crawls, and filmed live athletic events.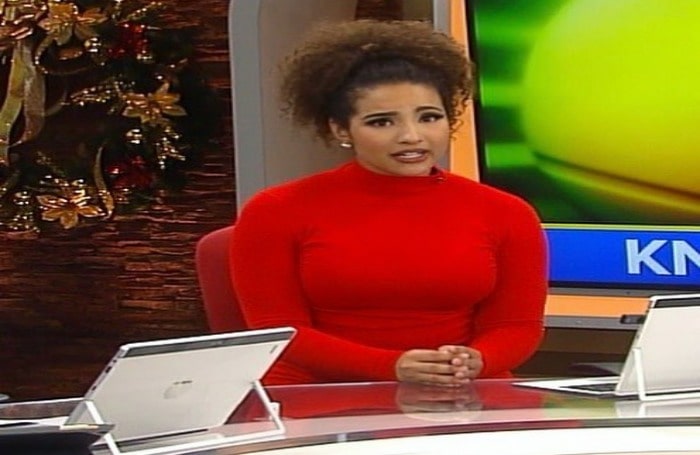 Also served as a guest radio host for a morning radio program, owing to her various abilities and strong work ethic. On-air, she discussed fun subjects with her audience. She also worked as a multimedia journalist, where she was in charge of the production, editing, and graphics for news packages that included stand-ups and live interviews. Hot 103 Jamz intern (Carter Broadcast Group) recruited her in 2013 to create promotional on-air scripts for DJs, design contest marketing techniques, and engage with listeners.
The famous journalist served as a traffic reporter for KSHB-TV from July 2013 and February 2014. She moved to Las Vegas in July 2014, where she worked for 8 News NOW (KLAS-TV). She worked here as a traffic reporter and producer. She also highlighted social media trends in Trending Now and produced and hosted a popular section called What's Driving You Crazy? She joined ABC's WFAA in Dallas as a Traffic Ensemble Anchor in October 2017. She presented the IAMSTILLUP Digital Show, a digital show that covered the newest trends and pop culture.
New Job?
The television personality Obilor was said to be departing WFAA in October 2019. She confirmed her resignation on October 15, noting that she was leaving to seek other opportunities. She returned to Las Vegas to live with her family after leaving WFAA.
In terms of her new work, it appears that the journalist has chosen to market herself as a social media influencer. Her Linkedin status as self-employed does not provide a clear picture of her aspirations. As a result, it's unclear if she's seeking new employment or planning to start her own business.
Relationship Status
Demetria Obilor prefers to keep her personal life private and is currently more concerned with her career. She hasn't mentioned any of her previous partnerships. Despite this, she fooled her fans by announcing her engagement in April 2017. Fans attempted unsuccessfully to learn more about her engagement and eventually she admitted that it was all a prank. Regardless, she looks to be single.
Despite the fact that she is not having an affair, she occasionally transforms into a love guru, offering relationship advice and suggestions. In other words, she feels that if a woman claims to have a partner even if she is not, she is not interested in any of the guys.
Body Measurements
Demetria, the anchor, appears to be in good health and matches her present body type. Her curves haven't changed.
This lovely lady is 5 feet 4 inches (162 cm) tall and weighs roughly 62 kg. She is also polished, with curling brown hair and lovely brown eyes, which adds to her beauty.
Demetria Obilor's Net Worth
Demetria Obilor makes a living as a reporter for WFAA and 8 News NOW. Her current net worth is estimated to be more than $2 million in 2022. WFAA's average annual compensation for a journalist is $283,000. As a result of her work, she has accumulated a sizable fortune.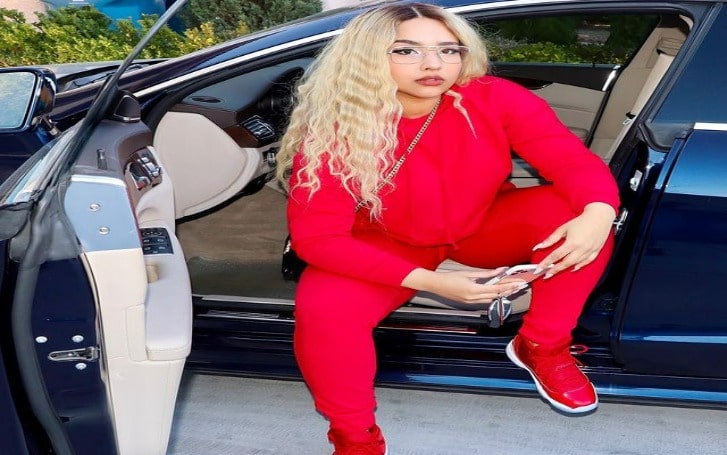 In addition, she spends her money on high-end products. She also has a classic collection of automobiles that is worth a lot of money. She has various endorsement deals and has even posed for the items as a prominent TV personality. She is paid a lot of money to promote products on Instagram.
Body-Shaming Incident
Jan Shedd, a viewer, body-shamed her in 2017. Has anyone seen Channel 8's new morning traffic reporter? Demetria Obilor is a size 16/18 lady wearing a size 6 dress and looking terrible. I understand that watching Channel 8 will expose me to skewed news and political correctness, but they have definitely lost their minds. I'm no longer going to watch Channel 8, Shedd said in a now-deleted post.
Obilor's supporters rushed to his defense on social media: The issue stems from those who are unhappy with how I seem on television, saying things like, 'Oh, her figure is too large for that outfit,' or she's too voluptuous,' or 'her hair is unprofessional, it's wild, we don't like it.' A brief word to those people: I'm made this way, I was born this way, and I'm not going anywhere, so if you don't like it, you have alternatives.
The TV host praised the audience for their support and urged people to be more accepting of persons who appear different from one another. We don't have to, and we're not going to put up with it. People believe it's OK to talk to you differently when you look a bit different, and when I'm on TV, I can't always clap back as I want to clap back. I'm constructed this way, I was born this way, and I'm not going away, so if you don't like it, you have other alternatives. This isn't something we have to put up with, okay? We're not going to do it.
Social Media
Demetria is astonishingly active on her social media handles. Her Instagram account under the username of @demetriaobilorb has over a 1.1million followers and 183.4k followers on her Twitter account.
Likewise, she also owns a TikTok account with more than 169.7K followers. And in her Facebook account, she has over 187K followers. Her bright, upbeat nature has earned her a cult following. In her social media accounts, we can see her workout routines, photoshoots, brand endorsements, and her work-related posts.
For the latest updates on your favorite celeb, follow our page Glamour Path.
-->